Breast reduction (reduction mammaplasty) creates smaller, lighter breasts by removing glandular tissue, fat, and skin from large, heavy, sagging breasts. If you choose breast reduction by our board-certified plastic surgeon, Dr. Carlos Mata, your results may include improved posture, reduced chest discomfort, a slimmer profile, and most importantly, a renewed self-confidence. When you come in for an initial consultation at our office in Scottsdale, AZ, we will ask about all the symptoms, bra indentations, and pain and discomfort your large breasts cause. We will also provide a complementary VECTRA® 3D Imaging System so that you may envision your smaller, healthier breasts within the context of your whole body. Together, you and Dr. Mata, a.k.a. Dr. Scottsdale, will discuss the best plan to move forward with this life-changing plastic surgery.
Breast Reduction Reviews
"man boobs and liposuction - Scottsdale, AZ - I had male breast reduction performed by Dr Mata about a month ago or so and I'm impressed with my outcome. After looking up couple Drs in the valley and going on consultation I decided to go with Dr Mata. He explained everything in detail and after looking at his pictures with scars were almost invisible I just knew he would be the one. Now just like his pictures my results are great, I..."
- N. /
RealSelf /
Jun 08, 2017
"Dr. Mata is without a doubt a top outstanding plastic surgeon.  I met with Dr. Mata in March of 2012 to discuss what I wanted to have done.  I was in need of having a tummy tuck done due to having a major weight loss.  I was so very nervous to meet with him and discuss my body, but a soon as he entered the room he made me feel very relaxed and comfortable. I had concern that I needed to also have breast implants because from losing the weight I had lost a lot in the breast area and had been left with awful jagged scars from a breast reduction performed prior in 2008 by a surgeon the military had referred me to.  I had always been unhappy with how scarred they left my breast.  Dr. Mata explained he could actually do a scar revision and lift what I had and there was no need for implants.  He will absolutely be honest with you and not try to talk you in to any procedure that he doesn't feel is necessary for you. He truly has a huge heart and makes you feel he cares about you and your results and not about just performing another procedure on someone.  I had then set up my surgery and had the breast scar revision and tummy tuck at the same time.  I couldn't be any happier and more pleased with my results.  I can barely even see any scars under my breast area now, such amazing results all around.   I would and will definitely see Dr. Mata again for anything future I decide to do.  I am so much more confident in my body and myself!   He is the most professional and caring surgeon.  Choosing Dr. Mata, I could say without a doubt you won't be sorry you will be more pleased than you ever thought possible!"
- M.E. /
Yelp /
Sep 11, 2016
"Dr. Mata, Thank you for always putting me at ease with your calm, attentive ways. I truly am thankful for you and the difference your skills have made in my life. Grateful patient, MW"
- MW /
Office Visit /
Aug 21, 2016
"Thank you so much for being my doctor the surgery you did has been a blessing to finally be pain free. Thanks, DS"
- DS /
Office Visit /
Nov 20, 2011
Previous
Next
It is important to find a highly skilled surgeon who has experience with this procedure. It is important to maintain a good blood supply to the nipple areola complex as there is risk of discoloration and loss of sensation when blood flow is restricted. Liposuction is also implemented to remove the excess fat while the loose skin will be excised and tightened to form the newly shaped breasts. This procedure is also implemented as a way to correct an issue of breast asymmetry.
The most common incision for breast reduction is what they call "the anchor" or a vertical T. With this kind of approach, the incision is made around the areola, extends vertically down to the breast crease, and then is followed by another horizontal incision along the direction of the fold. The areola will be repositioned once the breasts have been resized and recurved. A lift will also be done so that the breasts will be placed higher on the chest.
Breast reduction is always done in an accredited surgical center under general anesthesia as an outpatient procedure. The surgery usually takes about 2 — 4 hours. For the first several weeks, the surgeon will recommend the use of a compression bra to protect the breasts. Patients may go back to work within 7 — 10 days and may resume physical activities (such as exercise) between 6 — 8 weeks post-operative. Results following a breast reduction are usually visible immediately after the surgery. Nipple sensitivity will gradually return within the first year.
View your very own customized price estimation by clicking the link below.
Price Estimator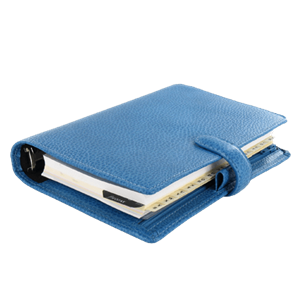 Plan Your Procedure
Recovery Time

3 days

Average Procedure Time

3 hrs

Procedure Recovery Location

Out-Patient
Email Us
Breast reduction is a long-term solution for patients who are affected with excessively large breasts. In cases where there is significant weight gain, the results may be compromised just like any cosmetic procedure that modifies body shape. Natural aging and gravity will take their toll over time and will still affect the breasts with or without the reduction. It is important to maintain a good health routine so that the enhancement lasts for a long time.
For women with larger breasts, the areola is also excessively large. In a breast reduction surgery, an areola reduction is also considered. As an incision is made surrounding the areola, the excess skin will also be trimmed so that it is proportional to the breasts' new shape.
This varies depending on the doctor's initial evaluation and the patient's preference. Often, the reduction results in a cup or 2 smaller from the original breast size.
Related Procedures