Breast augmentation surgery is one of the most common and popular cosmetic procedures in the world. Many women desire larger, more youthful breasts. Scottsdale and Greater Phoenix board-certified plastic surgeon, Dr. Carlos Mata's goal is to achieve the most natural looking breast appearance possible. All implants, silicone or saline, vary in shape, size, and texture and are added into the natural breasts for a fuller look and better shape. There may also be cases when patients desire a natural filler and choose a fat transfer instead of artificial implants. Scottsdale Breast Augmentation specialist, Dr. Mata, a.k.a. Dr. Scottsdale, will discuss the different breast implants and incision options with you to determine what is most appropriate for you during your first consultation at our office.
Breast augmentation surgery is very popular, but with so many options, you may not have gotten the results you truly wanted. If you want to improve or repair the results of your original breast augmentation surgery, schedule a consultation with Dr. Mata. He can assess the results of your surgery and discuss your options for improving your results, exchanging your implants, or removing your implants. No matter who performed your original surgery or when, Dr. Mata will listen carefully to your needs and goals and use his years of experience to give you beautiful results.
Breast Augmentation Reviews
"28 and Loving my New Silhouette! - Chandler, AZ - Dr. Mata was incredible! From start to finish he treated me with kindness and patience and didn't treat any question as if it were too small or meaningless. He let my boyfriend be a part of this experience and treated us with respect. He was very professional and caring. I am so glad that I decided to have him be my doctor. He was the first doctor I met with when I started this process and haven't regretted a moment since. Thanks to him I am finally loving my breasts and their reflections in the mirror. - - I have always liked the shape of my breasts but not the size. I didn't think that breast augmentation would be a reality for me until this year. I finally had the funds and was in a good place in my life where it suddenly became real. I did some research and Ciao Bella was the very first place I went. From the beginning, Dr. Mata has been extremely caring and patient, answering any questions I might have and letting my boyfriend be a part of the whole experience. I don't regret any part of this from pre-op to all my post-op appointments. They wanted to make sure the whole process was smooth and even soothed some fears about some aches I was having. They treated me incredibly well and I have already recommended this place to friends whom I know are considering this route as well. Thank you so much! I'm so in love with my new breasts and my boyfriend isn't complaining either!!"
- B. /
RealSelf /
May 31, 2016
"Dr. Mata, Thank you for having a generous smile and kind sprit. You have made my surgery easier than I ever could have imagined. You share your talent and special gifts w/the world each day. And I have no doubt that countless patients'(like myself) have wondered how to express their extreme gratitude. Thank you, AO"
- AO /
Office Visit /
May 20, 2012
"Dr. Mata, Thank you for being such a kind and caring doctor. You truly put me at ease with every visit, which means the world to me. I apologize for my tears and sadness this morning. You have been so thoughtful...thank you! All the best, AD P.S. Best wishes to you and your wife as she starts her new journey."
- AD /
Office Visit /
Jun 20, 2012
"Dr. Mata and the staff gave a level of excellence beyond my expectations. I was new to the plastic surgery experience and everyone made me feel at ease before, during and after-care. The results also went beyond the anticipated goal. This staff is worth the time and money."
- SF /
Other /
Sep 15, 2015
"Well, things didn't necessarily go as planned with my breast augmentation. After having gone through one surgery, pulling a muscle 3 weeks post op (my fault), having to remove one implant and heal then a second and final surgery. I could not be more happy with my results Dr. Mata and his team have gone above and beyond to ensure my comfort, health, and satisfaction. I would recommend them to anyone and everyone! Love my Dr!!!"
- AM /
Other /
Jan 02, 2017
Previous
Next
Saline vs Silicone vs Fat
Saline implants have always remained a positive choice for patients when deciding what type of implant to use for breast augmentation. Because these implants are filled with a sterile saltwater solution, any potential leakage does not pose a threat as the solution is safely absorbed by the body. Saline implants also cost less than the silicone type. One of the disadvantages of saline implants is that in some cases, rippling may appear. This is especially something to consider for women who are thin and have low breast tissue. Those who opt for this type of implant must be at least 18 years old.
Silicone breast implants are very popular today and are highly recommended by surgeons for patients who are thin and desire a natural look. Since the Food and Drug Administration (FDA) validated their safety and efficacy, safety concerns surrounding these implants are today almost no different than that of saline. The silicone shell is prefilled with silicone gel and comes in different sizes, shapes and textures. Unlike saline implants in which leakage is absorbed by the body and implant volume appears visibly flat, it is difficult to tell when a silicone implant ruptures. An MRI is required to detect any rupture. Patients considering silicone implants must be at least 22 years old.
For patients who desire fuller breasts but do not want an artificial implant to achieve this look, there is also an option known as a fat transfer. In this procedure, the doctor will harvest fat from donor sites of the patient, such as the flanks, abdomen and thighs via liposuction. The fat collected will undergo a process of refinement and purification, and then gradually reinjected into the breasts with smaller syringes so the shape is evenly distributed.
There are several manufacturers approved by the FDA.
Natrelle® by Allergen – silicone and saline-based implants
Mentor® – silicone and saline-based implants
Sientra® – silicone-based implants
Breast implants come in a variety of different profiles. The selection is based on how enhanced the breasts' projection would be, as well as how wide the implant will be on the chest wall in relation to the base width. Since the silicone implants are already pre-filled, the standard profiles come in low, moderate, high and extra high. Saline implants, however, come in variants that are either prefilled; or, the silicone shell is inserted then filled with saline solution up to the patient's preferred profile. Choosing the right profile may sometimes be a difficult decision and it is up to a skilled surgeon to help guide the patient accordingly. High profile breast implants will have greater projection, but less width on each side, whereas a moderate profile, for example, will not have as much projection, but will be broader.
The standard shape of a breast implant may either be rounded or tear-shaped. Each shape serves a different aesthetic function as it pertains to the patient's goals. Rounded implants produce a shapelier curve on the top portion of the breast. The teardrop implants are shaped to copy the natural appearance of the breast, so they will not appear as high.
Implants are made with either a smooth or a textured surface. In general, smooth implants cost less and are more common. The textured implants were initially conceived out of the idea that it reduces the chances of capsular contracture (the constriction of scar tissue around the implant) although there is no valid claim to this. The textured type is more common with the teardrop shape as the rough texture adheres to tissues helping the implant stay in place.
The two most common placements are on top of the chest muscle or under it. When the implant is placed under the muscle, a pocket is created within the pectoralis major muscle. A pocket is also created if it is placed in front of the muscle, but many surgeons do prefer the submuscular approach (behind the muscle). This helps to keep the implant in place for a longer period of time and takes into consideration factors such as implant size, weight, gravity, and time. Placing the implant behind the muscle also provides a natural look and provides the implant with the long-term support it needs to stay in position.
There are several standard incision approaches for breast implants. The most common is known as an inframammary incision, which is an incision near the breast fold. Second, is an incision made under the areola, which is known as a periareolar incision. A third option is to place the incision within the armpit, known as a transaxillary approach. There is also an incision approach that takes place around the belly button, but this is the least recommended way. It is up to the patient's desires and surgeon recommendation as to what approach is best to take. Scarring is also discussed at this time with each method.
View your very own customized price estimation by clicking the link below.
Price Estimator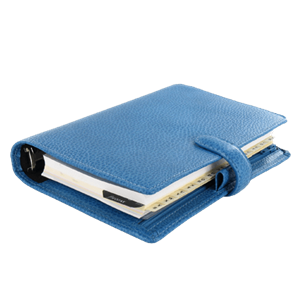 Plan Your Procedure
Recovery Time

3 days

Average Procedure Time

40 min

Procedure Recovery Location

Out-Patient
Email Us
Breast augmentation is an outpatient procedure that may last from an hour to several hours. It is performed using general anesthesia in an accredited surgical facility. All activities must be limited within 48 hours after surgery. There will be bruising and swelling, and a compression support bra will also be worn to help in healing. It is normal to feel tightness around the chest area as the skin adjusts to the breast's new shape. Most patients may resume normal activities within 7 days; exercise should be avoided for 4 — 6 weeks. It takes approximately 6 months for the breasts to look, feel and function normally in regards to softness, sensation and final placement.
Related Procedures
This depends on the patient's breast make up. Those who opt for implants may choose between saline or silicone as each has its own advantages. Generally, patients who have low breast tissue will benefit from silicone implants; otherwise, saline implants are recommended. For fat transfer, the advantage is that it poses less risk since there is no introduction of foreign material in the body. However, the results do not last long compared to artificial implants as fat may be reabsorbed by the body.
Negative notions about silicone started back in the early 1990s when there were cases of leakage and complications. With today's advancements in engineering, the silicone-based shells are made durable and safe, and have been proven so by the FDA. Today, in fact, silicone is more preferred than saline since they last longer and feel more natural. The rates of reported complications have significantly decreased in the last decade.
Breast augmentation is a cosmetic procedure designed to enlarge breasts while a breast lift is designed to tighten the loose skin of a droopy breast. Both resolve different breast issues. There are cases that the procedures are simultaneously done when it is agreed that a breast lift with augmentation is necessary.
Today's silicone implants are strong, durable, and safe. Technical advancements have come so far, that even if a silicone implant does rupture, the shell of the implant will keep the silicone gel encased and protected from entering the body. In a rare case that a silicone implant does rupture, an MRI will be needed to detect the rupture. This is the main reason why MRI checks are recommended 3 years after surgery and every 2 years succeeding the first MRI.
Implants may last up to 15 years. As long as the implant shows no signs of damage or visible defects, such as breast rippling or a deformity, replacing them is not necessary. What's necessary, however, is a periodic check of the implants to make sure that they are still intact.