25 year old male with breast tissue*
Procedure Details
Male patient that worked out and had male breast tissue or gynecomastia that bothered him especially when cold. Pt had pain on breast tissue. Surgery was done with one stitch technique.
More
Front View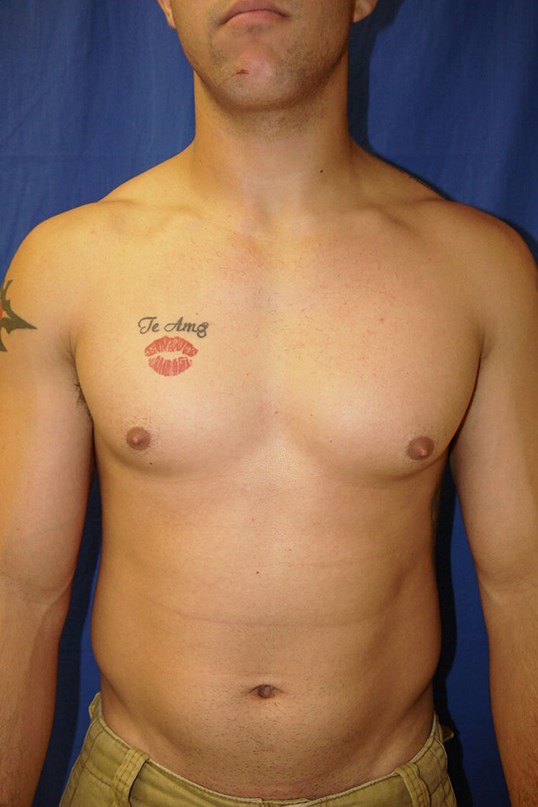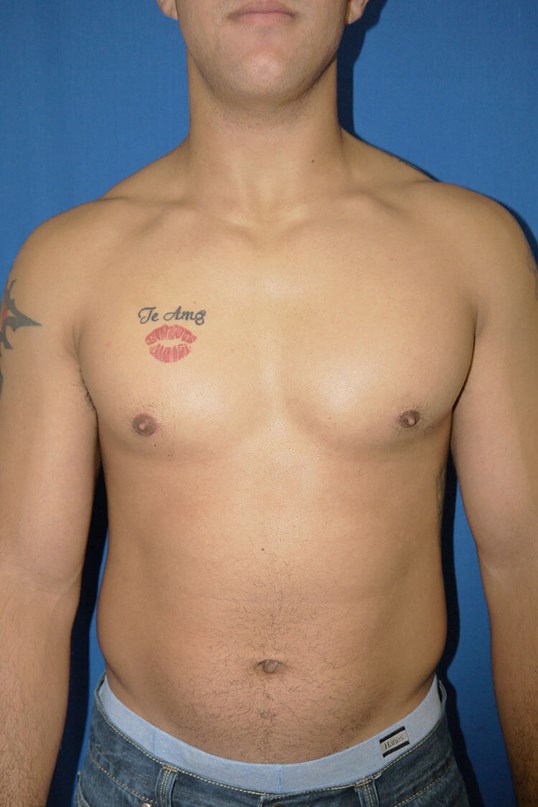 Notice the left nipple areola is now elevated and less droopy. More
Right Oblique View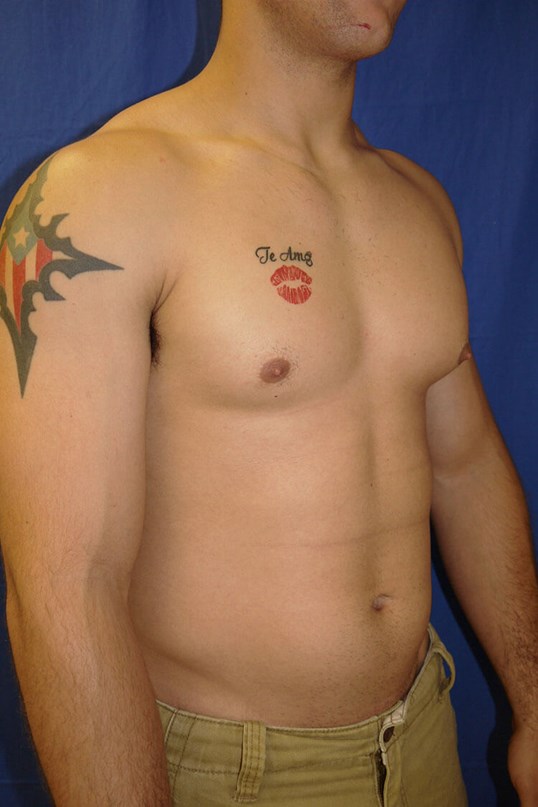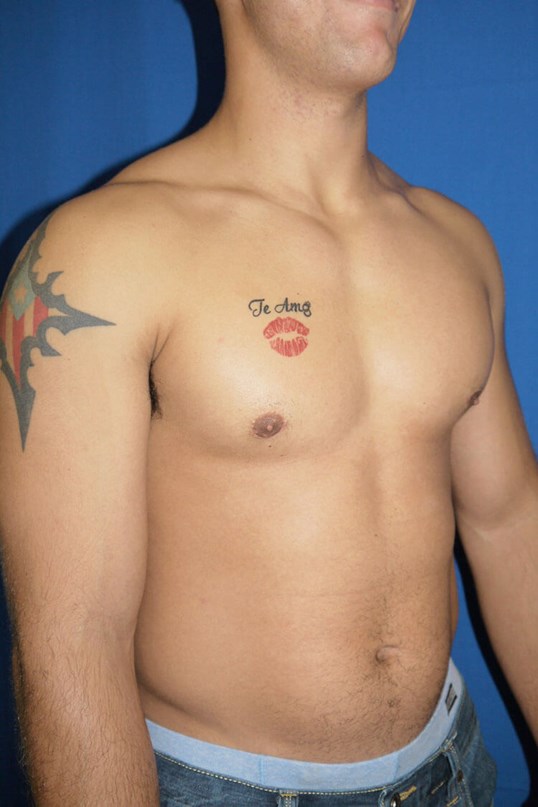 Notice his left breast is not covering his arm now. More
Right View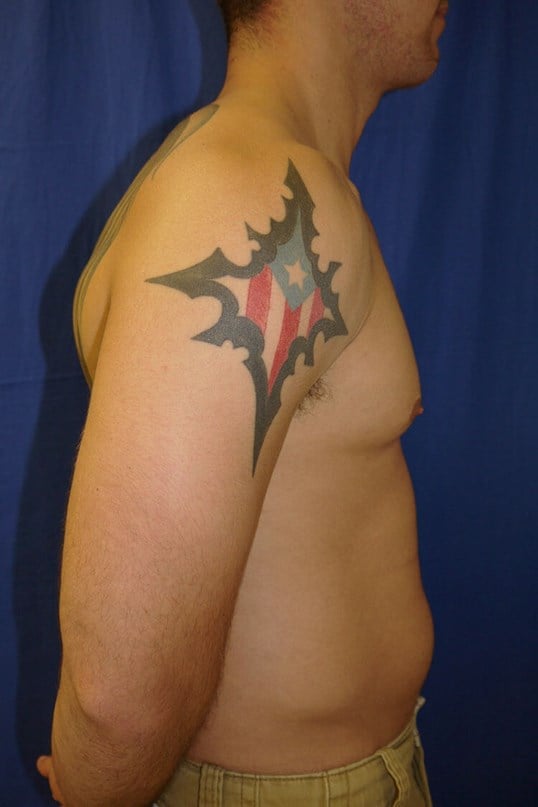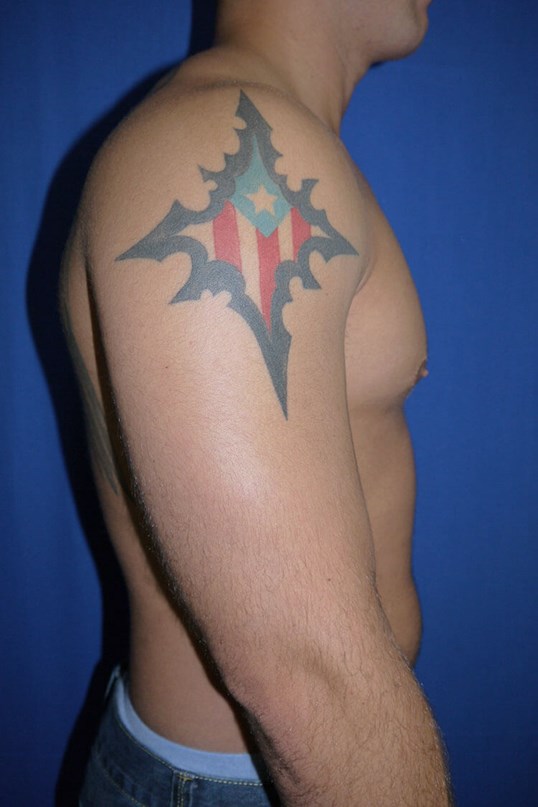 Left Oblique View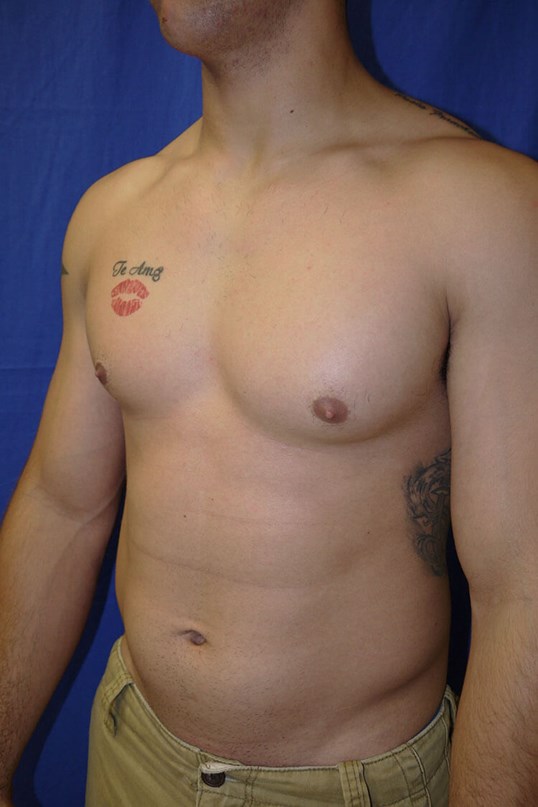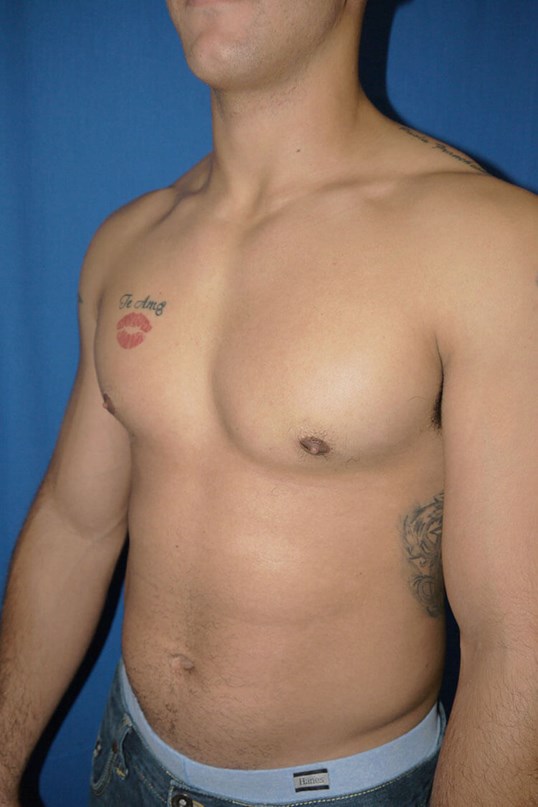 Notice the skin is tighter and higher on the left side. More
Left Side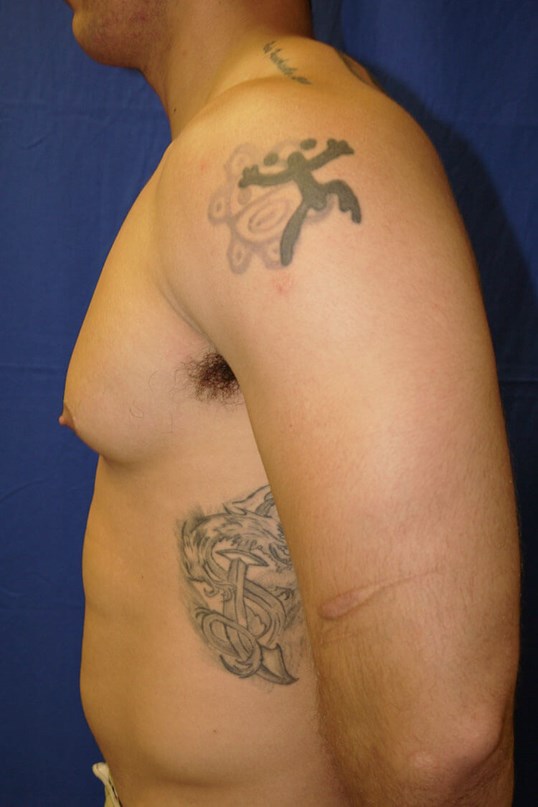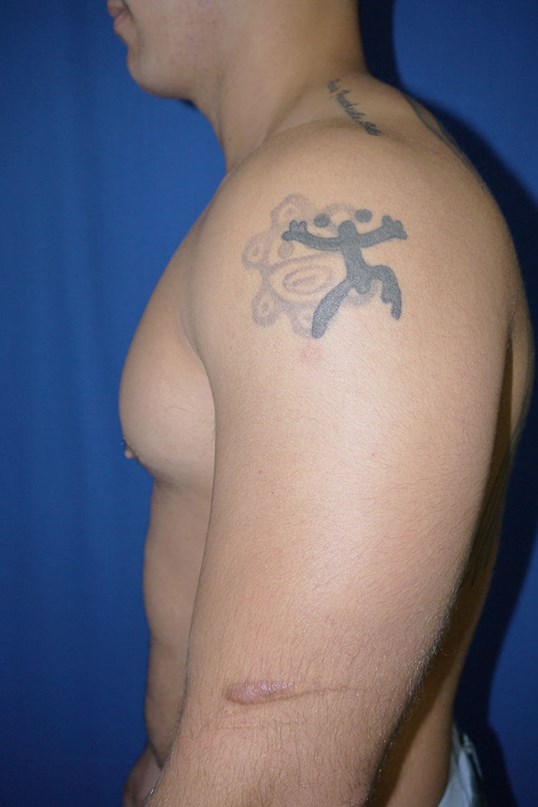 Notice that his breast tissue is gone and the nipple does not point up anymore. More
25 year old male w/ man boobs
Male breast reduction using one stitch technique.
Location