32 year old male with large breast and droopiness*
Procedure Details
Male patient that was physically fit with large man breast or moobs. Pt saw several surgeons that recommended they be cut off and nipples removed and reattached. We used our 1 stitch gynecomastia surgery technique.
More
Front View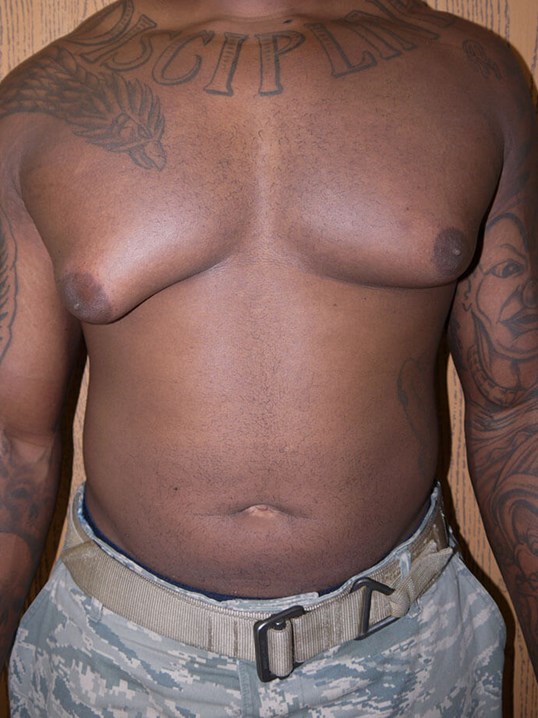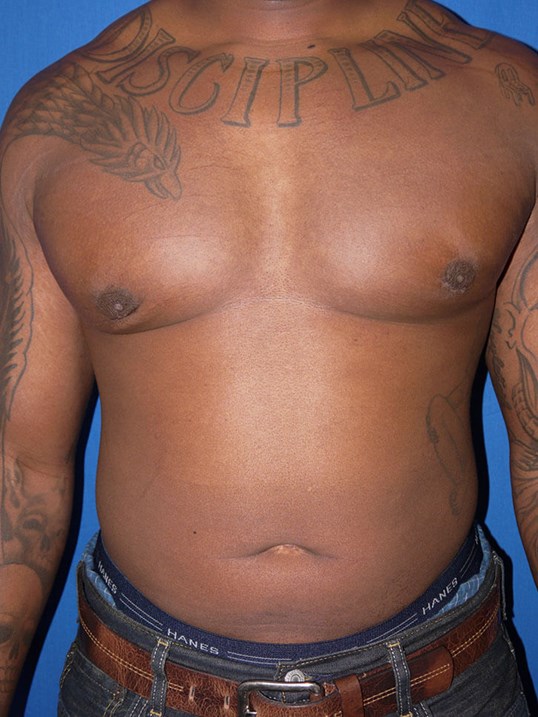 His nipples shrunk and breast tissue is gone. More
Right Oblique View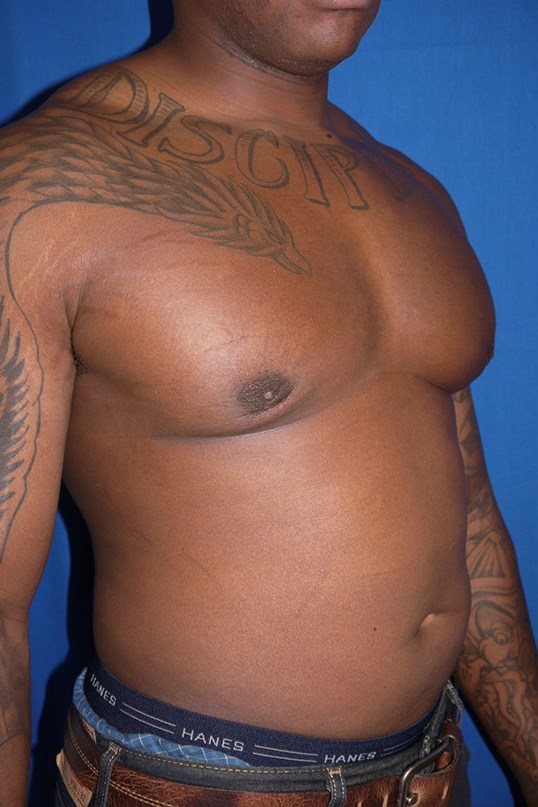 Notice his pointed breast tissue is gone as well as the right droopy breast. More
Right View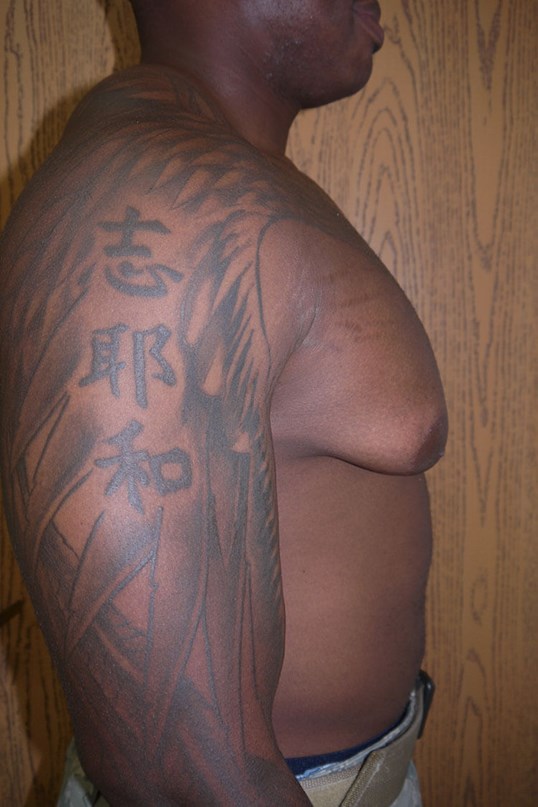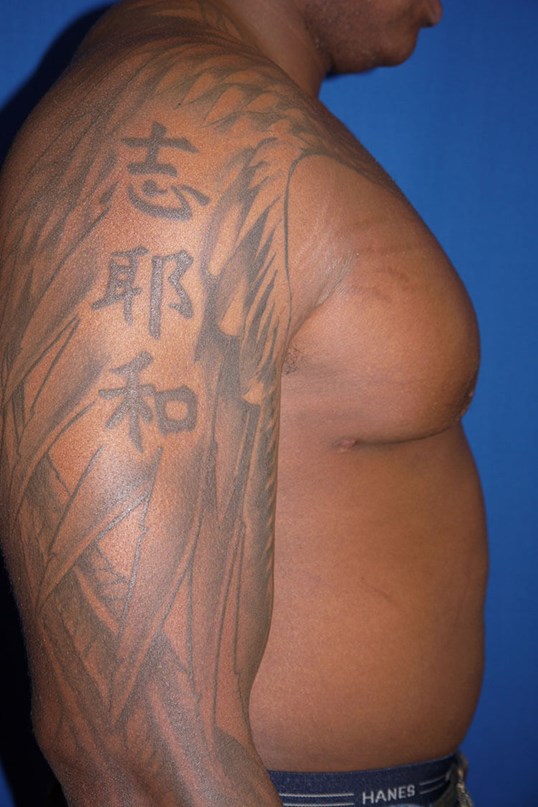 Notice his nipple shrunk and elevated More
Left Oblique View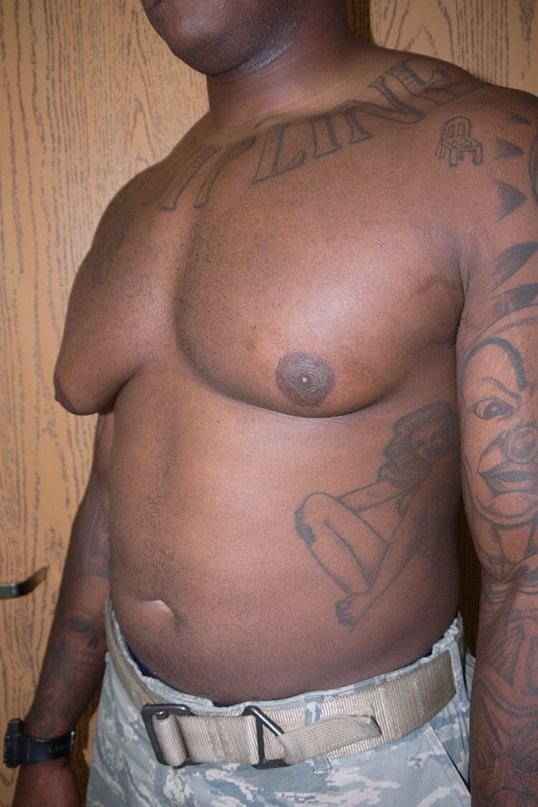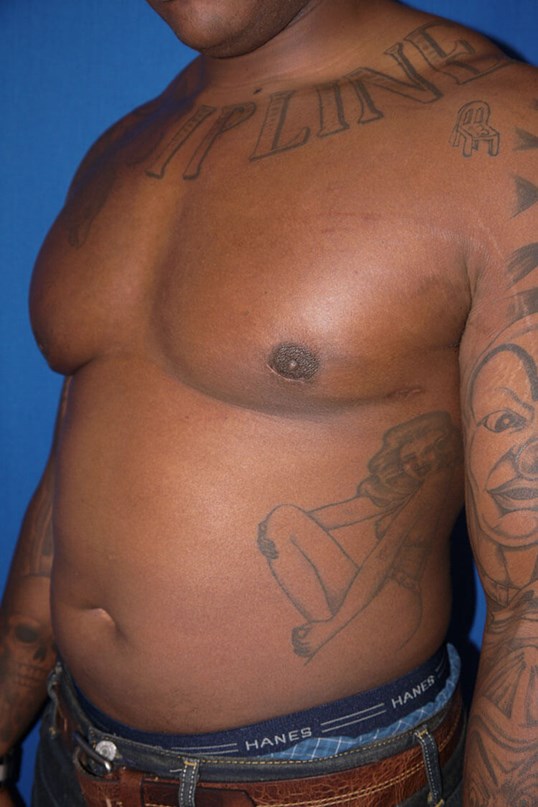 notice no more droopy breast tissue. More
Left View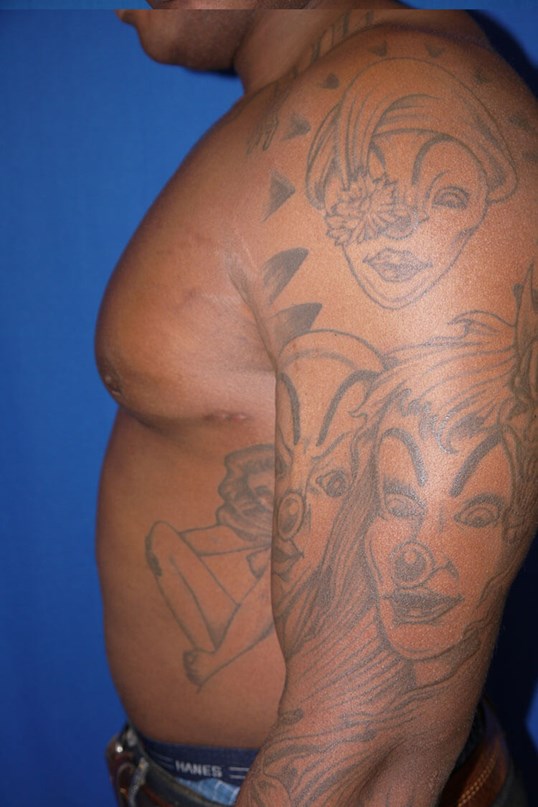 Nice elevated breast tissue More
Physically fit male with droopy breast tissue.
Location