Male with bad eyelid surgery*
Procedure Details
The patient is a pleasant 73-year-old male who ectropion and bad surgical scarring. The patient understood risks, benefits and alternatives to undergoing surgical correction of his deformity by doing an internal brow lift, Upper and Lower Blepharoplasties and bilateral cathopexies with a lateral tarsal strip procedure.
More
Front View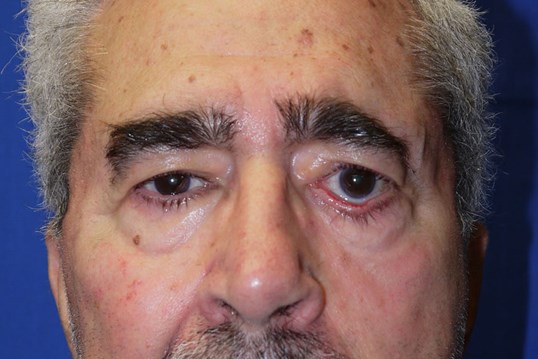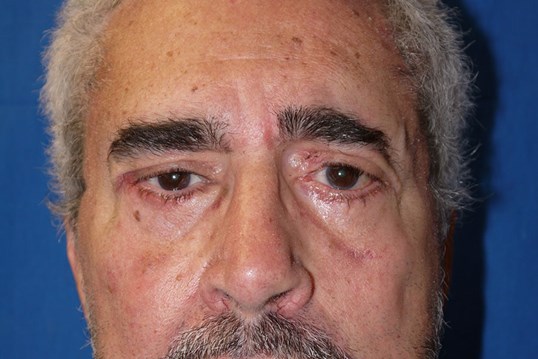 Notice his left eye looks more like his right. Looks younger More
Left Oblique View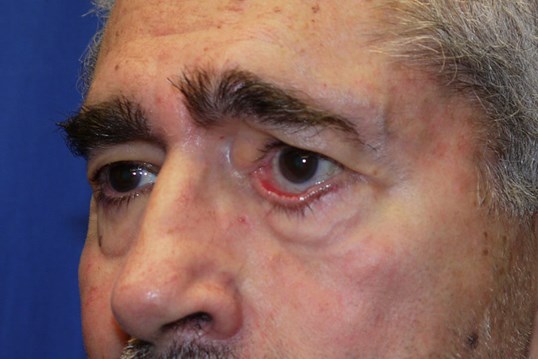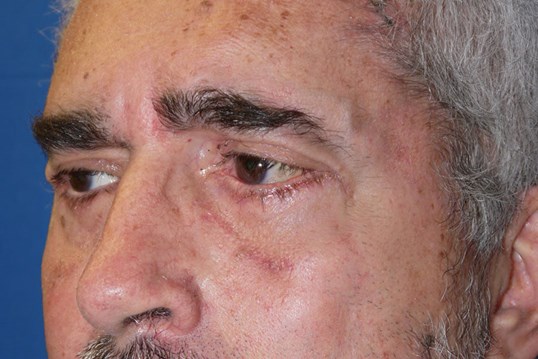 Notice his open eye appearance has been fixed. His eyebrows are lifted and the bags in his eyes are gone. More
Male with bad eyelid surgery
Male with dry eyes and exposed eye from bad surgery. Patient just wanted to look more normal and possibly younger.
Location