27 y/o female with pregnancy complication that lead to pregnant looking abdomen*
Procedure Details
Mother of one who had c-section complication that lead to her having a pregnant looking belly despite not being pregnant for over 2 years. She wanted abdominal wall reconstruction that could make her feel normal again.
More
Left Side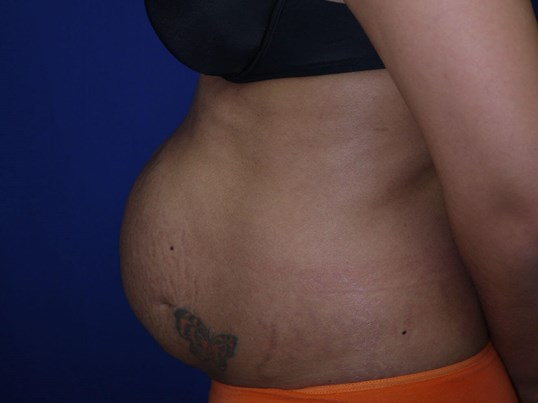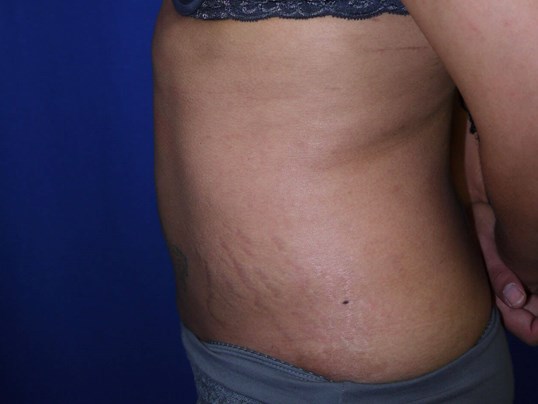 Her tattoo is now not on her hip More
Front View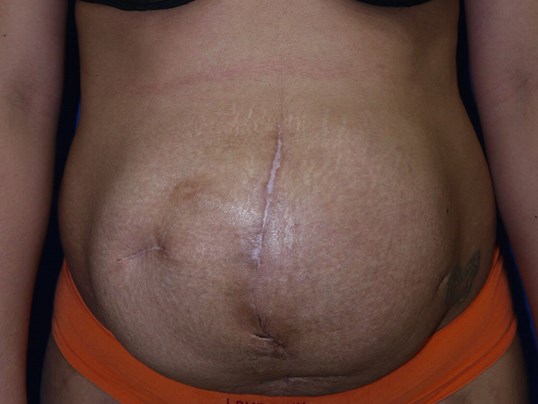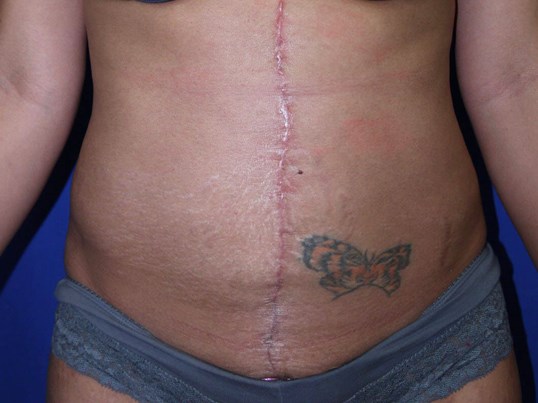 Notice her tattoo is now in the middle and not on her left hip. That much skin was removed. More
Left Oblique View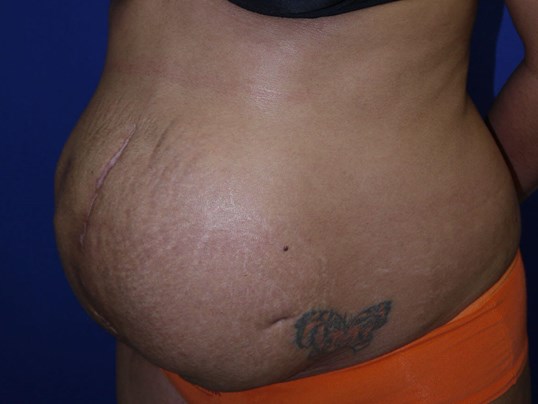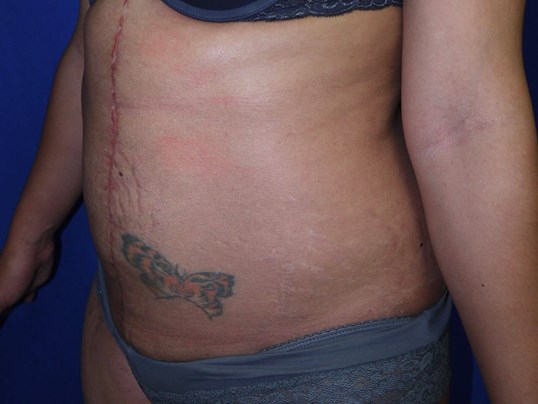 Notice her stomach is flatter and her mole is now in the middle. More
Right Oblique View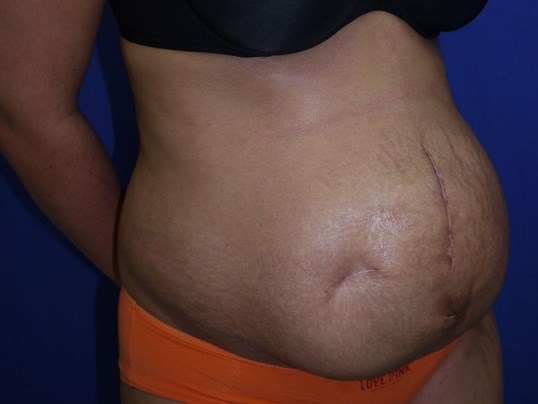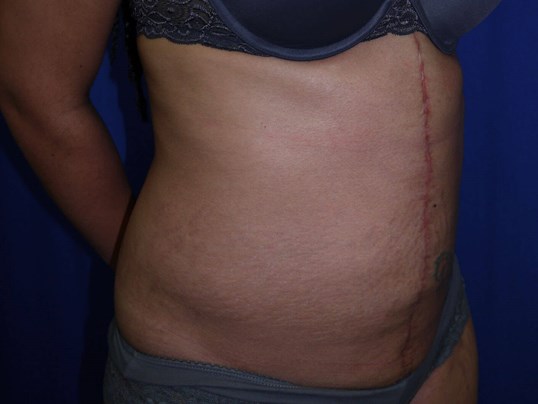 Right Side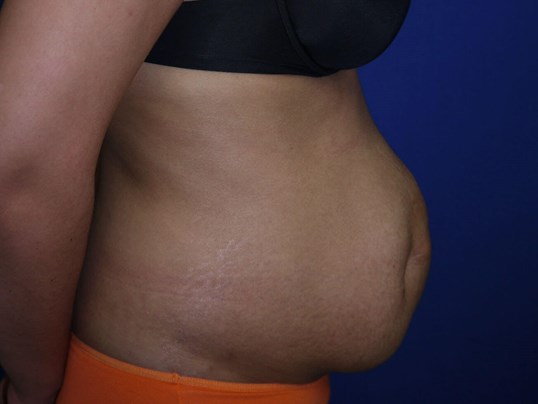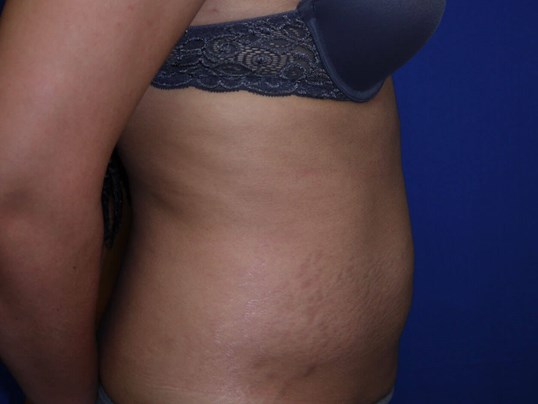 Divers View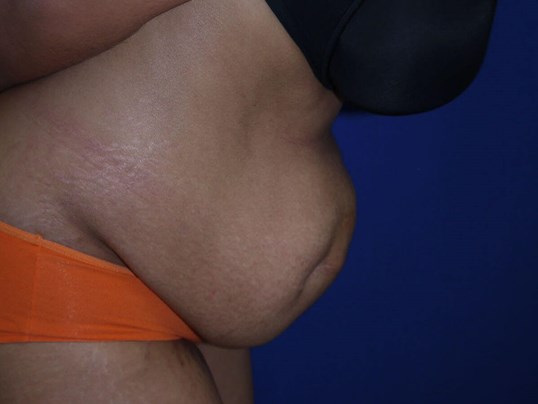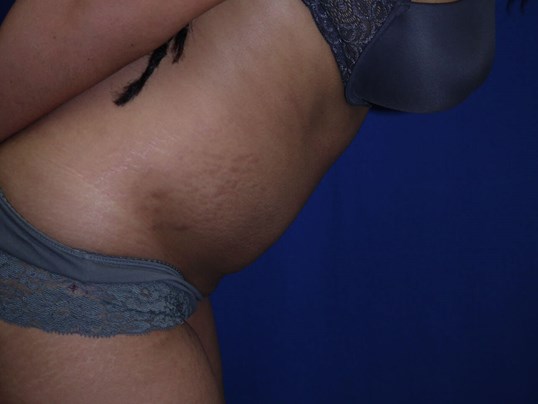 27 y/o female w/pregnant look
Mother of one with pregnant look despite not being pregnant.
Location