Mother of one wanting a flat belly.*
Procedure Details
Pt is 44 y/o female with history of abdominal pain. CT scan revealed large rectus diastasis or loose muscles. Pt wanted an abdominoplasty and rectus diastasis repair. Pt understood risks, benefits, and alternatives to to having a tummy tuck.
More
Front view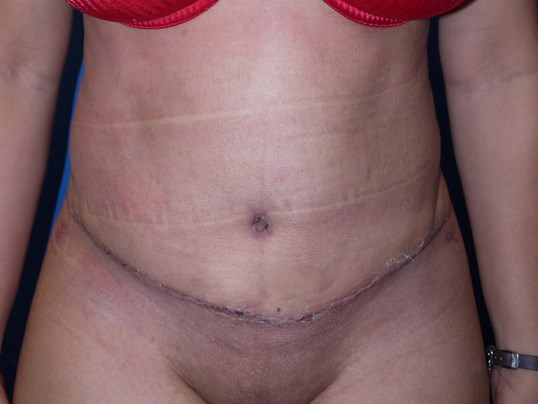 Notice the extra skin is gone. Her waist is smaller despite no liposuction. Her body shape is better. More
left side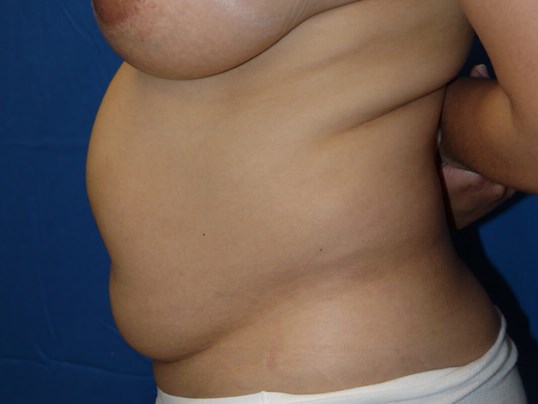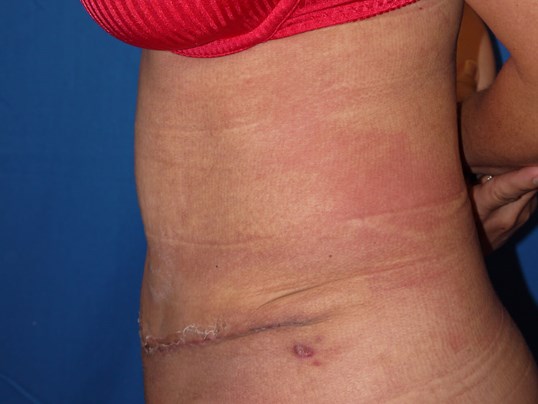 Notice her flat stomach and belly after her muscle repair and lack of back fat rolls. More
Right oblique view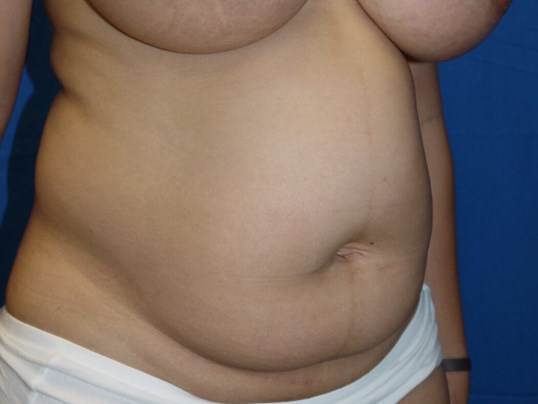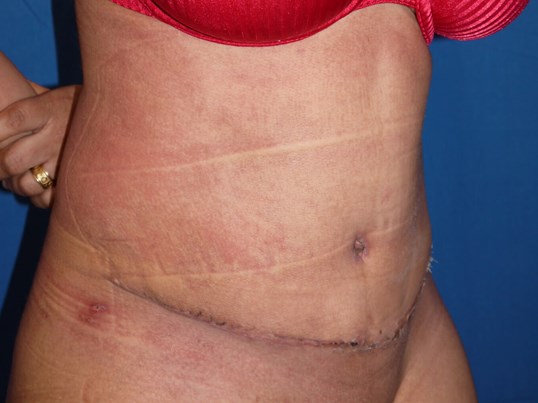 Notice the removed round appearance of her abdomen/ belly region. and the improved back rolls. More
left oblique view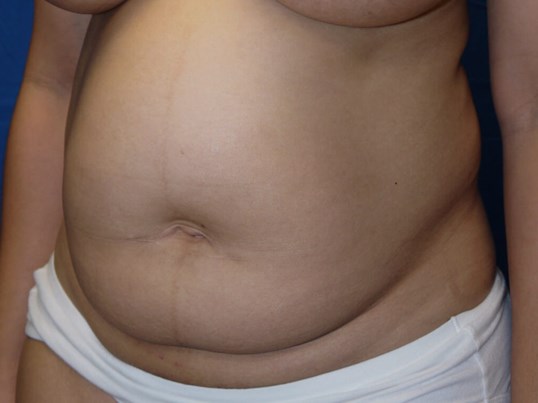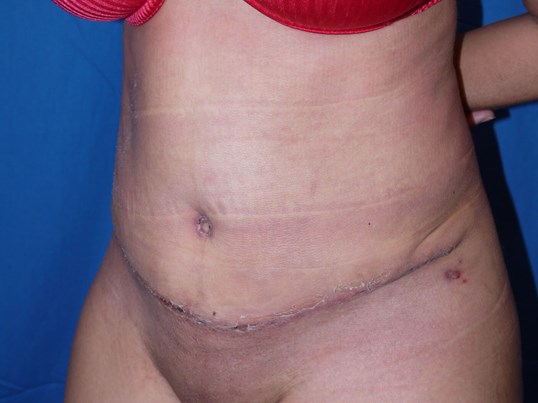 Notice her flat stomach region with no dog ears or extra skin. More
Mother wanting tighter stomach
Mother with history of abdominal pain when working out just wanting flatter stomach.
Location