Phoenix, AZ board-certified plastic and reconstructive surgeon, Dr. Carlos Mata, offers nonsurgical skin tightening procedure for women, who intend to restore their vaginal tissue tightness that may have been affected by childbirth, aging, and other life incidences with ThermiVa®. This technique uses radiofrequency energy to heat the soft tissues gently with gradual elevations of temperature to therapeutic levels for stimulating production of collagen within the skin. The ThermiVa process normally takes place in 3 phases throughout a 3-month time frame. We recommend 3 treatments for a total of $3500.
Even though this field of study within women's vaginal skin rejuvenation has been neglected by researchers throughout the years, ThermiVa and nonsurgical vaginal skin tightening is now getting the attention it deserves. Dr. Mata, a.k.a. Dr. Scottsdale, proudly offers ThermiVa, a painless, nonsurgical treatment for patients who suffer from skin laxity in the vaginal area. We offer a completely private consultation. Call today for a safe, effective procedure that can help you look and feel better without invasive surgery.
Reviews
"I had two procedures done earlier this year by Dr. Mata. The tummy tuck was in January 2016 and following after in February, thigh lift. After working out so many years, it was the excess skin and fat I had removed. For all my future procedures and for friends and family, I definitely recommend Dr. Mata. Growing up with physicians in my family ( my mother was a Pediatrician), he has a wonderful disposition very reminiscent of the days when doctors cared and took all the time you needed to address concerns. Dr. Mata also made sure I was mentally prepared for the procedures and was 100% transparent with what I can expect. It's not a form of weight loss, but body sculpting. He has a very nurturing way about him as well. My healing experience has been the most positive under his care and the care of the staff. You are given written directions and the nurses will answer any questions you have. After the procedures, of course, new clothes feel great in smaller sizes, but it's not seeing the unwanted skin and fat, always getting larger sizes to disguise my trouble spots that brings me happiness. I have no regrets. I highly recommend Dr. Mata and I'm so grateful. My arms are next! :-)"
- L.N. /
Google /
Jul 06, 2016
"I am so satisfied with my results I got exactly what I wanted! I would recommend Dr. Mata to anyone he is the best of the best!"
- Anonymous /
Healthgrades /
May 22, 2019
"Dr Mata and his staff are beyond excellent. From the moment you walk in they make you feel so comfortable. I am forever gratefuI and could not be happier with my results."
- Anonymous /
Healthgrades /
May 16, 2019
"The doctor and experience was amazing made me feel comfortable and beautiful every step of the way and i love my results"
- Anonymous /
Healthgrades /
May 14, 2019
"Professional and caring he will get the results you are looking for"
- L.S. /
Facebook /
May 13, 2019
Previous
Next
Women with mild to moderate skin laxity in the vaginal area, who also have some sexual dysfunction or decreased sensation due to the loose internal or external skin of the vaginal area may be a great candidate for ThermiVa rejuvenation treatments as an alternative to labiaplasty, especially if you are unsure if you do not want to have another pregnancy (which will undermine the results of the skin tightening). We suggest waiting at least 2 – 3 months after your last child birth to have this treatment. The ThermiVa treatment is great for women with atrophic vaginities, dysorgasmia, excessive vaginal sweating, and vaginal-vulvo laxity.
Your ThermiVa sessions, which are 15 – 30 minutes each, need to be scheduled at least a month a part. During your consultation, your plastic surgeon will make the recommendations to how many sessions are needed to obtain successful treatment. In our private minor treatment room, the hand-held ThermiVa device will be passed over your vaginal skin and gently inserted into the vagina to treat the internal areas as well. For your protection, the ThermiVa wand has a built-in thermometer to gauge the heat used to tighten the skin (produce collagen), and it will not burn it.
After you have had the ThermiVa treatment, you may continue your normal activities with no downtime! We do recommend that you avoid sexual intercourse for at least a day after treatment to avoid agitation to the skin. The results from the initial treatment should be fully visible 2 – 3 weeks after you last treatment, and may last up to 12 – 24 months with expected maintenance treatments annually. We do suggest follow-up treatments as recommended by your plastic surgeon.
View your very own customized price estimation by clicking the link below.
Price Estimator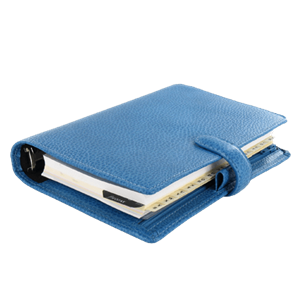 Plan Your Procedure
Average Procedure Time

30 min
Email Us
Why suffer from vaginal skin looseness any longer? If you are experiencing lax skin of the vaginal lips due to aging or childbirth, we can restore your mild skin sagging without surgery with ThermiVa. It is a safe and effective treatment that is fast to improve your skin and self-confidence. Please call and schedule a private consultation with Dr. Carlos Mata today.