Phoenix, AZ board-certified plastic and reconstructive surgeon, Dr. Carlos Mata, offers nonsurgical skin tightening procedure for women, who intend to restore their vaginal tissue tightness that may have been affected by childbirth, aging, and other life incidences with ThermiVa®. This technique uses radiofrequency energy to heat the soft tissues gently with gradual elevations of temperature to therapeutic levels for stimulating production of collagen within the skin. The ThermiVa process normally takes place in 3 phases throughout a 3-month time frame. We recommend 3 treatments for a total of $3500.
Even though this field of study within women's vaginal skin rejuvenation has been neglected by researchers throughout the years, ThermiVa and nonsurgical vaginal skin tightening is now getting the attention it deserves. Dr. Mata, a.k.a. Dr. Scottsdale, proudly offers ThermiVa, a painless, nonsurgical treatment for patients who suffer from skin laxity in the vaginal area. We offer a completely private consultation. Call today for a safe, effective procedure that can help you look and feel better without invasive surgery.
Reviews
"I had two procedures done earlier this year by Dr. Mata. The tummy tuck was in January 2016 and following after in February, thigh lift. After working out so many years, it was the excess skin and fat I had removed. For all my future procedures and for friends and family, I definitely recommend Dr. Mata. Growing up with physicians in my family ( my mother was a Pediatrician), he has a wonderful disposition very reminiscent of the days when doctors cared and took all the time you needed to address concerns. Dr. Mata also made sure I was mentally prepared for the procedures and was 100% transparent with what I can expect. It's not a form of weight loss, but body sculpting. He has a very nurturing way about him as well. My healing experience has been the most positive under his care and the care of the staff. You are given written directions and the nurses will answer any questions you have. After the procedures, of course, new clothes feel great in smaller sizes, but it's not seeing the unwanted skin and fat, always getting larger sizes to disguise my trouble spots that brings me happiness. I have no regrets. I highly recommend Dr. Mata and I'm so grateful. My arms are next! :-)"
- L.N. /
Google /
Jul 06, 2016
"Dr. Mata and his team are wonderful right from the begging everyone was just so profesional. The day of the surgery I was a bit nervous but all that went away. Out of surgery I thought I was going to feel like crap but no I really did not have pain all my meds were ready for me so I was so confortable My swelling was going down daily. I feel great I highly recomed Dr. Mata."
- Anonymous /
Healthgrades /
Jul 04, 2019
"I came in for a dermal infusion with Danielle, and I must say it was truly amazing! She did such a spectacular job on my face, and ensured I felt comfortable at ALL times. She carefully listened and acknowledged all of my concerns with my troubled area on my face. I felt like she went above and beyond, considering how badly these nasty pores were. She recommended steps for aftercare and will defiantly come back for all of my facial needs with Danielle! Overall, the front staff was warm and welcoming. Love love love my results can't stress it enough! Can't wait to come back!"
- J.Q. /
Google /
Jul 02, 2019
"Love my results!! I have confidence again thanks to you Dr Mata. Thank you. Oh.. the staff and nurses are so awesome and sweet!(Breast Augmentation)"
- C.T. /
Google /
Jun 17, 2019
"As a patient you want a doctor who knows this is the most important thing in your life. Dr. Mata insists on as much follow up as necessary. I myself have been back 6 times in three weeks to check on my healing process to make sure it's done right! Most doctors only see you maybe once after a procedure to get a good after photo. Dr. Mata offers the best in care as he is more concerned that you are taking care of yourself and seeing your results. He coaches you the whole way through because he really cares. He is doing the most advanced procedures because he is always up on the latest in technology. Login to his Instagram account and you can see him in action giving details on just how  detailed his work is!! Thank you Dr. Mata for giving me the care and attention you do and let's not forget my natural results!"
- A.C. /
Yelp /
May 31, 2019
Previous
Next
Women with mild to moderate skin laxity in the vaginal area, who also have some sexual dysfunction or decreased sensation due to the loose internal or external skin of the vaginal area may be a great candidate for ThermiVa rejuvenation treatments as an alternative to labiaplasty, especially if you are unsure if you do not want to have another pregnancy (which will undermine the results of the skin tightening). We suggest waiting at least 2 – 3 months after your last child birth to have this treatment. The ThermiVa treatment is great for women with atrophic vaginities, dysorgasmia, excessive vaginal sweating, and vaginal-vulvo laxity.
Your ThermiVa sessions, which are 15 – 30 minutes each, need to be scheduled at least a month a part. During your consultation, your plastic surgeon will make the recommendations to how many sessions are needed to obtain successful treatment. In our private minor treatment room, the hand-held ThermiVa device will be passed over your vaginal skin and gently inserted into the vagina to treat the internal areas as well. For your protection, the ThermiVa wand has a built-in thermometer to gauge the heat used to tighten the skin (produce collagen), and it will not burn it.
After you have had the ThermiVa treatment, you may continue your normal activities with no downtime! We do recommend that you avoid sexual intercourse for at least a day after treatment to avoid agitation to the skin. The results from the initial treatment should be fully visible 2 – 3 weeks after you last treatment, and may last up to 12 – 24 months with expected maintenance treatments annually. We do suggest follow-up treatments as recommended by your plastic surgeon.
View your very own customized price estimation by clicking the link below.
Price Estimator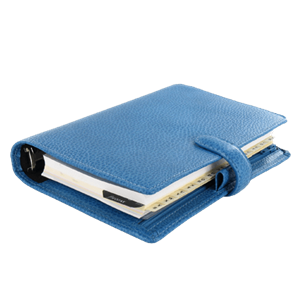 Plan Your Procedure
Average Procedure Time

30 min
Email Us
Why suffer from vaginal skin looseness any longer? If you are experiencing lax skin of the vaginal lips due to aging or childbirth, we can restore your mild skin sagging without surgery with ThermiVa. It is a safe and effective treatment that is fast to improve your skin and self-confidence. Please call and schedule a private consultation with Dr. Carlos Mata today.