The SmartXide DOT™ Laser by DEKA is a fractional CO2 skin tightening device that our board-certified plastic surgeon, Dr. Carlos Mata, uses in his practice to improve the elasticity of the skin on the body and face. As it uses various types of energy to create faint damage to the skin without affecting the surrounding tissue or muscles, nonsurgical skin tightening jump starts the body's natural healing process and increases the production of collagen. This surplus of collagen will (over several months) repair and firm the skin. Men and women, who have mildly loose skin, or do not yet qualify for an aggressive treatment or a surgical intervention, may achieve an improvement through this skin tightening technology. Dr. Mata, a.k.a. Dr. Scottsdale, can help you understand the different options available and help you choose the best treatment plan based on your needs.
About SmartXide DOT Lasers
Our office is proud to offer SmartXide DOT Laser by DEKA. This innovative technology works best in treating patients with wrinkles, loose skin, scars, and other skin discolorations and irregularities. It is a painless technique used at this practice that has produced amazing results.
Reviews
"I had two procedures done earlier this year by Dr. Mata. The tummy tuck was in January 2016 and following after in February, thigh lift. After working out so many years, it was the excess skin and fat I had removed. For all my future procedures and for friends and family, I definitely recommend Dr. Mata. Growing up with physicians in my family ( my mother was a Pediatrician), he has a wonderful disposition very reminiscent of the days when doctors cared and took all the time you needed to address concerns. Dr. Mata also made sure I was mentally prepared for the procedures and was 100% transparent with what I can expect. It's not a form of weight loss, but body sculpting. He has a very nurturing way about him as well. My healing experience has been the most positive under his care and the care of the staff. You are given written directions and the nurses will answer any questions you have. After the procedures, of course, new clothes feel great in smaller sizes, but it's not seeing the unwanted skin and fat, always getting larger sizes to disguise my trouble spots that brings me happiness. I have no regrets. I highly recommend Dr. Mata and I'm so grateful. My arms are next! :-)"
- L.N. /
Google /
Jul 06, 2016
"Dr. Mata and his team are wonderful right from the begging everyone was just so profesional. The day of the surgery I was a bit nervous but all that went away. Out of surgery I thought I was going to feel like crap but no I really did not have pain all my meds were ready for me so I was so confortable My swelling was going down daily. I feel great I highly recomed Dr. Mata."
- Anonymous /
Healthgrades /
Jul 04, 2019
"I came in for a dermal infusion with Danielle, and I must say it was truly amazing! She did such a spectacular job on my face, and ensured I felt comfortable at ALL times. She carefully listened and acknowledged all of my concerns with my troubled area on my face. I felt like she went above and beyond, considering how badly these nasty pores were. She recommended steps for aftercare and will defiantly come back for all of my facial needs with Danielle! Overall, the front staff was warm and welcoming. Love love love my results can't stress it enough! Can't wait to come back!"
- J.Q. /
Google /
Jul 02, 2019
"Love my results!! I have confidence again thanks to you Dr Mata. Thank you. Oh.. the staff and nurses are so awesome and sweet!(Breast Augmentation)"
- C.T. /
Google /
Jun 17, 2019
"As a patient you want a doctor who knows this is the most important thing in your life. Dr. Mata insists on as much follow up as necessary. I myself have been back 6 times in three weeks to check on my healing process to make sure it's done right! Most doctors only see you maybe once after a procedure to get a good after photo. Dr. Mata offers the best in care as he is more concerned that you are taking care of yourself and seeing your results. He coaches you the whole way through because he really cares. He is doing the most advanced procedures because he is always up on the latest in technology. Login to his Instagram account and you can see him in action giving details on just how  detailed his work is!! Thank you Dr. Mata for giving me the care and attention you do and let's not forget my natural results!"
- A.C. /
Yelp /
May 31, 2019
Previous
Next
Nonsurgical skin tightening may be performed with ultrasound, radiofrequency or intense pulsed light (IPL) treatment systems. Each method uses specific energies to target and heat the deep skin layers and to make the body turn on its natural wound healing process. This stimulates the natural production of collagen and in the absence of a real injury, will improve the health of the skin, including increasing the elasticity and thickness of the skin.
Radiofrequency skin tightening treatments take about 45 – 90 minutes and can be used on the face and body. Depending on the needs of the patient, 1 or several treatments may be needed to achieve their best results.
Intense pulsed light (IPL) treatments requires protective eyewear and usually shows the best results with 1 – 4 treatment sessions.
Ultrasound skin tightening treatments use safe ultrasound energy to affect 3 different layers of the skin at once. Treatments are usually 30 – 90 minutes and most patients will need multiple sessions to get their best results.
During/After the Procedure
The doctor or technician will begin the nonsurgical skin tightening treatments by cleaning the skin in the area to be treated to eliminate dirt, oils, makeup, and other products. While the doctor may administer local anesthesia or pain medication at their discretion, most patients find the mild pain and discomfort during treatment to be tolerable. Patients may spend 30 – 90 minutes being treated, depending on the technology being used and the size of the area being treated. After a very short recovery and observation period, the patient is able to leave and resume their day with no restrictions to their diet or activity level. The doctor will give the patient careful aftercare instructions and discuss scheduling any more treatments. Patients should not expect to see results immediately since the effects of the increased collagen production may take 2 – 6 months to become visible.
View your very own customized price estimation by clicking the link below.
Price Estimator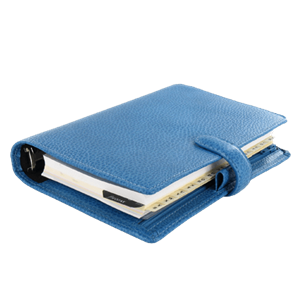 Plan Your Procedure
Average Procedure Time

1 hr
Email Us
Young skin is like a new rubber band: it stretches as needed and bounces back when needed. Over time, the skin becomes less elastic and starts to become loose and saggy. Higher skin elasticity means the skin is healthier, thicker, and more flexible. Low elasticity skin causes drooping and hanging skin folds.
Collagen is a protein found naturally in the skin tissue to improve the strength and elasticity of the skin. The body naturally slows collagen production with age, which contributes to lines, wrinkles, and sagging skin. Nonsurgical skin tightening treatments improve the elasticity of the skin for thicker, healthier skin.
We take several steps to ensure our patient's safety during all of their treatments, including the proper use of technology that is approved by the Food and Drug Administration (FDA) for skin tightening. During the treatment, the technician or doctor will monitor your vitals, such as pulse and blood pressure, that let us know if the procedure is causing any unusual effects. During their initial consultation, it is important that patients tell their doctor about their full medical history, especially any current medications and supplements.
We give our patients careful aftercare instructions to help them recovery fast and properly. Patients should drink plenty of water for at least a day after their treatment and if possible, avoid heavy exercise. Patients may notice redness, swelling, or numbness after their treatment, but this is temporary and shouldn't last more than 1 week. Nonsurgical skin tightening does not provide instant results; patients will have to be patient and wait for the increased collagen production to slowly, but naturally improve their skin up 6 months after the treatment session.
Related Procedures