Many men and women alike are looking for ways to regain the youthfulness to their hand skin. Our practitioners at Natural Results by North Valley offer a line of nonsurgical treatments to help amend the aging appearance of your hand skin. At our office in Scottsdale, AZ, we offer consultations with our board-certified plastic surgeon who have years of experience in helping patients attain younger-looking skin.
After years of exposure to sun or chemicals on the job, your hands before the 40 can age faster than other parts of your body. Loss of fat and muscle in the hands, sun spots, spider veins, protruding veins or excessive wrinkles all make your hands look older – which is not complimentary to a youthful figure or personality. We would like to offer our services to you. Call for a consultation today.
Reviews
"I had two procedures done earlier this year by Dr. Mata. The tummy tuck was in January 2016 and following after in February, thigh lift. After working out so many years, it was the excess skin and fat I had removed. For all my future procedures and for friends and family, I definitely recommend Dr. Mata. Growing up with physicians in my family ( my mother was a Pediatrician), he has a wonderful disposition very reminiscent of the days when doctors cared and took all the time you needed to address concerns. Dr. Mata also made sure I was mentally prepared for the procedures and was 100% transparent with what I can expect. It's not a form of weight loss, but body sculpting. He has a very nurturing way about him as well. My healing experience has been the most positive under his care and the care of the staff. You are given written directions and the nurses will answer any questions you have. After the procedures, of course, new clothes feel great in smaller sizes, but it's not seeing the unwanted skin and fat, always getting larger sizes to disguise my trouble spots that brings me happiness. I have no regrets. I highly recommend Dr. Mata and I'm so grateful. My arms are next! :-)"
- L.N. /
Google /
Jul 06, 2016
"Dr. Mata and his team are wonderful right from the begging everyone was just so profesional. The day of the surgery I was a bit nervous but all that went away. Out of surgery I thought I was going to feel like crap but no I really did not have pain all my meds were ready for me so I was so confortable My swelling was going down daily. I feel great I highly recomed Dr. Mata."
- Anonymous /
Healthgrades /
Jul 04, 2019
"I came in for a dermal infusion with Danielle, and I must say it was truly amazing! She did such a spectacular job on my face, and ensured I felt comfortable at ALL times. She carefully listened and acknowledged all of my concerns with my troubled area on my face. I felt like she went above and beyond, considering how badly these nasty pores were. She recommended steps for aftercare and will defiantly come back for all of my facial needs with Danielle! Overall, the front staff was warm and welcoming. Love love love my results can't stress it enough! Can't wait to come back!"
- J.Q. /
Google /
Jul 02, 2019
"Love my results!! I have confidence again thanks to you Dr Mata. Thank you. Oh.. the staff and nurses are so awesome and sweet!(Breast Augmentation)"
- C.T. /
Google /
Jun 17, 2019
"As a patient you want a doctor who knows this is the most important thing in your life. Dr. Mata insists on as much follow up as necessary. I myself have been back 6 times in three weeks to check on my healing process to make sure it's done right! Most doctors only see you maybe once after a procedure to get a good after photo. Dr. Mata offers the best in care as he is more concerned that you are taking care of yourself and seeing your results. He coaches you the whole way through because he really cares. He is doing the most advanced procedures because he is always up on the latest in technology. Login to his Instagram account and you can see him in action giving details on just how  detailed his work is!! Thank you Dr. Mata for giving me the care and attention you do and let's not forget my natural results!"
- A.C. /
Yelp /
May 31, 2019
Previous
Next
Multiple techniques are used to eliminate the different problems with hands, such as volume replacement for protruding veins and bones, and lasers and peels for removal of pigmentation and sun spots.
We use volume replaced treatments to treat bones, tendons, and veins that protrude on the hands with synthetic or your own body tissues.
Dermal fillers:
Polylactic or hyaluronic acid fillers can be injected into the hand at multiple locations, and in multiple layers to augment the shape of your delicate hand skin.
Fat injections:
Using fat from your own body (like harvested abdomen fat), we can process it and then re-injected it into the hands. We can graft it in multiple layers. The downside is that fat injections require incisions, which must be closed with sutures and may slightly delay the healing process.
Sclerotherapy and laser vein treatment:
When you have visible medium and small-sized blood vessels , we have several noninvasive options to make the vessel white and gradually disappear with sclerotherapy and laser vein treatments.
Chemical peels:
A noninvasvie method of removing your sun-damaged skin is to use a chemical peel. In a relaxing treatment room, we will apply a personalized chemical peel solution (just right for your skin!), neutralize it, and remove it when the time is right. Chemical peels are popular with our patients who suffer from hyperpigmentation and sunspots.
Intensed pulse light (IPL):
Using IPL therapy, you can recline in our treatment room while an aesthetician glides a hand-held device over your skin. The light rays will damage the skin just enough to that it removes some of the pigmentation and sun spot areas. You may leave our office feeling like you have a mild sunburn, but the downtime is relatively short.

Laser skin resurfacing:
In the same fashion as IPL, we can use a laser to emit high-intensity light on your hand skin. This will superficially damage layers of the skin so that a regenerated cellular layer of skin grows. The new skin layer may help your aging hands appear younger.
View your very own customized price estimation by clicking the link below.
Price Estimator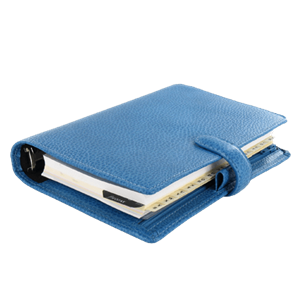 Plan Your Procedure
Procedure Recovery Location

Outpatient
Email Us
Not everyone is not a candidate for hand rejuvenation, but people with occupational exposures to chemicals, sunlight, dust, and clients in the show business industry are usually candidates for hand rejuvenation treatments. Look at your hands and ask yourself these questions:
Can I see large veins and tendons in my hands?
Does the skin on my hands have a lot of wrinkles?
Can I see different shades of skin tone or have a lot of sun spots?
Would I benefit from a cosmetic treatment to make my skin appear younger?
If you answered these questions with a yes, then we invite you to have a hand rejuvenation treatment consultation at our practice.
Your treatment time for these nonsurgical treatments should last no longer than 30 minutes to an hour. Once your appointment is over, you can expect a recovery time to be about 1 – 2 days. This is all dependent on your case and your specific treatment(s). Give your skin time to heal, and your skin will look better each day until the next treatment or procedure.
Reaction to medications or topical solutions, and infection at the site of an incision are both risks you take with hand rejuvenation treatments. We will provide you with a consultation and educate you on how to care for your skin post treatment. If you have any questions during your healing process, please feel free to call us. We would be happy to assist you.