The technical side of laser is seen in all of gases used to create effective treatments. Aside from carbon dioxide, helium, and nitrogen also present and with what the laser produces. The ratio of these 3 gases is 9.5:13.5:77. All of these gases play a vital role in producing your aesthetic results. This information is not really important other than knowing this is how things work internally in the laser.
Reviews
"I had two procedures done earlier this year by Dr. Mata. The tummy tuck was in January 2016 and following after in February, thigh lift. After working out so many years, it was the excess skin and fat I had removed. For all my future procedures and for friends and family, I definitely recommend Dr. Mata. Growing up with physicians in my family ( my mother was a Pediatrician), he has a wonderful disposition very reminiscent of the days when doctors cared and took all the time you needed to address concerns. Dr. Mata also made sure I was mentally prepared for the procedures and was 100% transparent with what I can expect. It's not a form of weight loss, but body sculpting. He has a very nurturing way about him as well. My healing experience has been the most positive under his care and the care of the staff. You are given written directions and the nurses will answer any questions you have. After the procedures, of course, new clothes feel great in smaller sizes, but it's not seeing the unwanted skin and fat, always getting larger sizes to disguise my trouble spots that brings me happiness. I have no regrets. I highly recommend Dr. Mata and I'm so grateful. My arms are next! :-)"
- L.N. /
Google /
Jul 06, 2016
"Dr. Mata and his team are wonderful right from the begging everyone was just so profesional. The day of the surgery I was a bit nervous but all that went away. Out of surgery I thought I was going to feel like crap but no I really did not have pain all my meds were ready for me so I was so confortable My swelling was going down daily. I feel great I highly recomed Dr. Mata."
- Anonymous /
Healthgrades /
Jul 04, 2019
"I came in for a dermal infusion with Danielle, and I must say it was truly amazing! She did such a spectacular job on my face, and ensured I felt comfortable at ALL times. She carefully listened and acknowledged all of my concerns with my troubled area on my face. I felt like she went above and beyond, considering how badly these nasty pores were. She recommended steps for aftercare and will defiantly come back for all of my facial needs with Danielle! Overall, the front staff was warm and welcoming. Love love love my results can't stress it enough! Can't wait to come back!"
- J.Q. /
Google /
Jul 02, 2019
"Love my results!! I have confidence again thanks to you Dr Mata. Thank you. Oh.. the staff and nurses are so awesome and sweet!(Breast Augmentation)"
- C.T. /
Google /
Jun 17, 2019
"As a patient you want a doctor who knows this is the most important thing in your life. Dr. Mata insists on as much follow up as necessary. I myself have been back 6 times in three weeks to check on my healing process to make sure it's done right! Most doctors only see you maybe once after a procedure to get a good after photo. Dr. Mata offers the best in care as he is more concerned that you are taking care of yourself and seeing your results. He coaches you the whole way through because he really cares. He is doing the most advanced procedures because he is always up on the latest in technology. Login to his Instagram account and you can see him in action giving details on just how  detailed his work is!! Thank you Dr. Mata for giving me the care and attention you do and let's not forget my natural results!"
- A.C. /
Yelp /
May 31, 2019
Previous
Next
The carbon dioxide fractional resurfacing laser is a great device that allows multiple layers of the skin to be removed safely by leaving areas of damage skin next to areas that have been treated by the laser. This is why it's called a fractionated method. The conditions that the fractional CO2 laser treats include age spots, skin laxity, texture changes, dull color to the skin, and a thin collagen layer of areas of the body to include rest, neck, chest issue, and even scar tissue.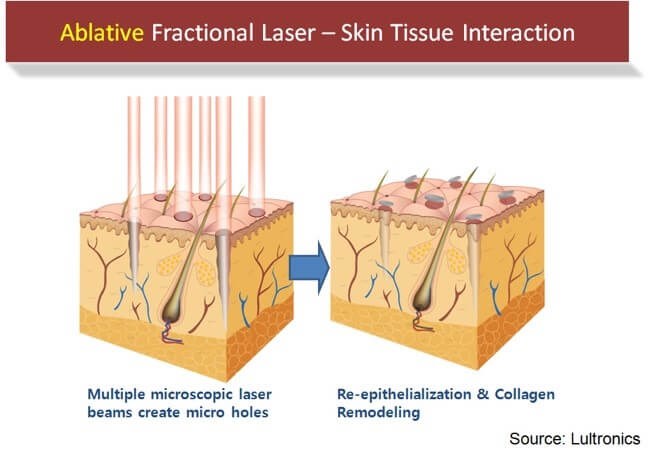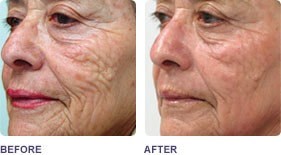 Fractional CO2 is a treatment that can be done in the office. It requires pre-and post treatment medications. These medications allow for you to be comfortable before and after the procedure. Sometimes there can be some discomfort and it just depends on your skin type and how aggressive we are at treating your skin so that we can achieve the results that you are looking to achieve. The Treatment is usually begun by applying I'm numbing cream to your entire face and neck. When the skin of the faces is numb, Dr. Mata does dental blocks with lidocaine and epinephrine. Also sometimes we give the patients a sedative to help them relax and remove some of the anxiety, kind of like having one to 5 glasses of wine.
The results ultimately depends on how long you're going to take care of your skin after the procedure but can easily last several years to half or even a full decade. What we mean by taking care of your skin means applying sunscreen daily, moisturizing, as well as continuously maintaining the skin renewal process with exfoliation. Remember that your results will vary depending on your skin type. Your final results can be visible once the reminisce goes away. The redness can last anywhere from two weeks to 3 to 6 months depending on how aggressive the treatment is.
The typical procedure takes anywhere from 30 minutes to an hour depending on how large area that is being treated. Effected areas will turn pink and may weep between six and 10 days after the treatment. We'll use the latest in post laser treatments that include medical grade silicone to prevent scarring and allow faster healing times.after about 10 days the skin will be healed but will likely remain pink for several weeks to months afterwards. You may apply make up at Roughly 2 to 3 weeks after treatment.
View your very own customized price estimation by clicking the link below.
Price Estimator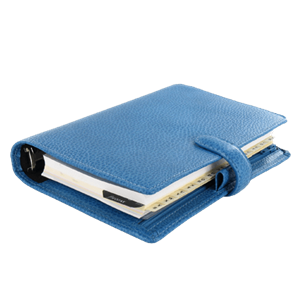 Plan Your Procedure
Recovery Time

6 - 10 days

Average Procedure Time

30 min - 1 hour
Email Us
Fractional CO2 can be combined with any facial rejuvenation procedures. I Just can't be done over areas of the face that have had direct surgery on them. Some people even choose have Botox. dysport or Xeomin to help eliminate unwanted wrinkles caused by muscle movement not by skin quality. Patients have also undergone thermal fillers such as restylane, lyft, juvederm and even voluma to too plump and fill up their face where the fat has sagged or where the fat has been lost. Dr. Mata recommends that Botox we Used to weeks prior to treatment with the fractional CO2 laser by decreasing in the amount of movement afterwards. We recommend doing the fillers one month before or after undergoing a fractional CO2 laser.
Treatments similar to CO2?
Alternatives to fractional CO2 laser resurfacing include photodynamic photo rejuvenation, microneedling with the radio frequency PRP, intense pulse light with peels, erbium or radio frequency for skin tightening. Typically there are no other treatments that can give you as much of an overall effect with one treatment as can the fractional CO2 resurfacing. You may have to combine some of the above treatments or all of the treatments above to get a result that can rival fractional CO2 laser surfacing.
How safe is CO2 resurfacing?
Fractional CO2 resurfacing can be quite safe if done properly on the right skin type with the right laser settings. Dr. Mata personally reviews the settings and the skin types before a patient undergoes the resurfacing. Once the settings are placed CO2 laser can't predictably ablate clear bilayer to provide incredibly safe results with minimal side effects since it is fractionated. Sometimes this means doing one pass or two passes depending on the intended results. We always discuss possible complications before the procedure and give you typical recovery periods.
Typically there is minimal pain as the skin is anesthetized with a numbing agent as well as a regional field block which is done on the entire face like a dentist would do. This completely numbs the face. So the only pain that is typically felt is the small needle sticks were we numb the entire face. After the resurfacing the skin will feel tight but usually not painful.