About Nonsurgical ED Treatment
Board-certified Scottsdale, AZ plastic surgeon works with men to help them overcome erectile dysfunction (known as ED). Men who experience ED, which is the inability to achieve or maintain an erection, can experience stress and feel embarrassed by a situation they cannot usually control. This is a common condition and there are solutions. If you suffer from erectile dysfunction, A nonsurgical treatment is offered at our Scottsdale office that may help you by stimulating blood circulation to help achieve and maintain an erection. Safe and effective to use for most men, this treatment uses sound waves to stimulate blood circulation, while at the same time encourages the growth of new blood vessels in the genitals. Dr. Mata uses this treatment successfully on his patients and discusses recent clinical studies, which shows that it was able to successfully treat over 75% of patients. We invite you to learn more by calling our Scottsdale, AZ plastic surgery center.
The nonsurgical treatment can also be used for women to help with sensitivity and lubrication.
Reviews
"I had two procedures done earlier this year by Dr. Mata. The tummy tuck was in January 2016 and following after in February, thigh lift. After working out so many years, it was the excess skin and fat I had removed. For all my future procedures and for friends and family, I definitely recommend Dr. Mata. Growing up with physicians in my family ( my mother was a Pediatrician), he has a wonderful disposition very reminiscent of the days when doctors cared and took all the time you needed to address concerns. Dr. Mata also made sure I was mentally prepared for the procedures and was 100% transparent with what I can expect. It's not a form of weight loss, but body sculpting. He has a very nurturing way about him as well. My healing experience has been the most positive under his care and the care of the staff. You are given written directions and the nurses will answer any questions you have. After the procedures, of course, new clothes feel great in smaller sizes, but it's not seeing the unwanted skin and fat, always getting larger sizes to disguise my trouble spots that brings me happiness. I have no regrets. I highly recommend Dr. Mata and I'm so grateful. My arms are next! :-)"
- L.N. /
Google /
Jul 06, 2016
"Dr. Mata and his team are wonderful right from the begging everyone was just so profesional. The day of the surgery I was a bit nervous but all that went away. Out of surgery I thought I was going to feel like crap but no I really did not have pain all my meds were ready for me so I was so confortable My swelling was going down daily. I feel great I highly recomed Dr. Mata."
- Anonymous /
Healthgrades /
Jul 04, 2019
"I came in for a dermal infusion with Danielle, and I must say it was truly amazing! She did such a spectacular job on my face, and ensured I felt comfortable at ALL times. She carefully listened and acknowledged all of my concerns with my troubled area on my face. I felt like she went above and beyond, considering how badly these nasty pores were. She recommended steps for aftercare and will defiantly come back for all of my facial needs with Danielle! Overall, the front staff was warm and welcoming. Love love love my results can't stress it enough! Can't wait to come back!"
- J.Q. /
Google /
Jul 02, 2019
"Love my results!! I have confidence again thanks to you Dr Mata. Thank you. Oh.. the staff and nurses are so awesome and sweet!(Breast Augmentation)"
- C.T. /
Google /
Jun 17, 2019
"As a patient you want a doctor who knows this is the most important thing in your life. Dr. Mata insists on as much follow up as necessary. I myself have been back 6 times in three weeks to check on my healing process to make sure it's done right! Most doctors only see you maybe once after a procedure to get a good after photo. Dr. Mata offers the best in care as he is more concerned that you are taking care of yourself and seeing your results. He coaches you the whole way through because he really cares. He is doing the most advanced procedures because he is always up on the latest in technology. Login to his Instagram account and you can see him in action giving details on just how  detailed his work is!! Thank you Dr. Mata for giving me the care and attention you do and let's not forget my natural results!"
- A.C. /
Yelp /
May 31, 2019
Previous
Next
Erectile dysfunction is common among middle-aged and older men. Those who have ED often have trouble achieving and maintaining an erection that is suitable (hard enough) for intercourse. There are many reasons why one may have ED, including age, lifestyle choices (i.e. obesity, drugs, excessive drinking, steroids), or for others, a medical condition may exist that can also contribute to the symptoms of ED. Kidney disease, multiple sclerosis, diabetes, and high blood pressure are examples of this. Regardless of why someone experiences ED, in most cases, it is caused by insufficient blood flow to the penis. Psychological factors such as anxiety, depression, and stress can also be contributors.
After a thorough exam and obtaining your full medical history, Dr. Mata will be able to suggest if it is an appropriate treatment. It may be a good choice if you want to treat your ED without medications or surgery. Compared to other erectile dysfunction treatments, it has fewer side effects and is safe for most men, even if they have other medical conditions. We offer this treatment in a private setting in our Scottsdale, AZ office. Men who have even the earliest symptoms of ED may also benefit from this treatment if they wish to improve their stamina or sexual performance.
Our Nonsurgical treatments are not recommended for men who:
Have active prostate cancer
Have severe heart disease, which has made it not safe for them to participate in sexual activity
Have a penile implant
The nonsurgical treatment is performed in our Scottsdale, AZ office. Although the treatment does not cause pain, we will apply a numbing ointment to help with any discomfort. The procedure generally takes 30 minutes. The patient will lie back on our comfortable treatment table. Using the handheld device, the low-intensity sound waves are passed over the penis and genital area. This process is repeated for a few minutes. The patient is then examined and released. Most men are able to continue a normal day right after the procedure. For best results, Dr. Mata will recommend multiple treatments over the course of a number of weeks. In most cases, a common treatment plan would include 6 – 12 treatments.
In clinical studies, 75% of men showed to be satisfied with their results. Dr. Mata does have his patients return so he can collect information on how the treatment is working or if additional sessions are needed. After a series of treatments, an improvement of your ED can last up to several years. Most men notice better erections and increased sensitivity to their penis. Additionally, many men reported better orgasms, improved sexual performance, and harder, more spontaneous erections. Results do vary based on age and overall condition and health.
Each Nonsurgical treatment for Erectile Dysfunction is $800/session, which takes 20 to 30 minutes and is performed by either Dr. Mata and/or a trained medical staff member with advanced training in sexual wellness. It is also performed in correlation with the Penis (Priapus Shot), which is only done by Dr. Mata.
Package Deals:
6 sessions: $3,000 ($4,500 with Penis Shot)
12 sessions: $6,000 ($9,000 with 2 Penis Shots)
Maintenance sessions are $450 each
Treatment Sessions:
Mild to moderate erectile dysfunction or who are looking to optimize sexual performance: We recommend 6 treatments, 1 to 2 per week and then 1 treatment every 4 to 6 months maintenance.
Severe erectile dysfunction: We recommend 12 sessions, 1 to 2 per week and then 1 treatment every 2 to 3 months maintenance.
Additional enhancements: We also recommend 1 to 2 Penis Shots (Priapus Shot), where platelet-rich plasma is injected into the penis. Penis Shots can improve sexual performance by recruiting growth factors to improve blood and nerve supply to the penis.
Who is a good candidate for Nonsurgical ED treatment in Scottsdale, AZ?
Generally, any man or woman seeking optimization in sexual performance. In some cases, it allows for harder erections. If you want to be your best in the bedroom or anywhere else and to gratify your partner like never before, then Nonsurgical ED treatment is what you're looking for. It has been shown to help men of all ages with sexual performance.
What does the research show?
For decades, researchers have studied treatments similar in Europe where it is known as extracorporeal shockwave therapy (ESWT), a technology that has been used extensively by urology for the treatment of kidney stones. ESWT for ED and sexual performance is still new to the U.S.; however, preliminary studies are demonstrating that 80% of men are benefiting from these treatments.
What does Nonsurgical ED treatment help with?
Enhances erections
Improves sexual performance
Increases sensation in the penis
More spontaneous erections
Better orgasms
How is it possible to have better sexual gratification with Nonsurgical ED treatment?
It is believed to work by sending low-frequency pulse waves into the arteries and veins that supply the penis and overall genital area in men and women. These audio waves increase blood flow by breaking up hardened blood vessels and increase your own body's natural healing properties to deliver an increased blood supply and nitric oxide to the genital area. This increases blood flow. In addition, it can cause the growth of new nerve tissue in the penis. Increased blood and nerve supply, and more nitric oxide lead to easier and harder erections to get and maintain. In women, it increases overall sensation and blood to the region. This treatment can "wake up" sleeping stem cells in the penis, which can regenerate penile tissue growth and improved erectile dysfunction.
What are the benefits of our Nonsurgical ED treatment over other male enhancement procedures?
It's drug-free
It's nonsurgical
It's noninvasive
It essentially has no known side effects
It is an in-office procedure
It is easily performed in 20-30 minutes
It requires only a topical anesthesia or no anesthesia at all
It provides long-lasting results with no downtime
What is the difference between Nonsurgical ED treatment and Viagra, Cialis, or other ED medications?
With our nonsurgical treament, there are no expensive prescriptions to remember to refill or pills to take. There are no harmful side effects with the treatment as there are with oral ED drugs. The nonsurgical treatment can be used for men who take medications for heart disease, diabetes, or high blood pressure and cannot take an oral ED. Also, our Nonsurgical ED treatment can be used to treat Peyronie's Disease, which Viagra and other oral ED drugs cannot.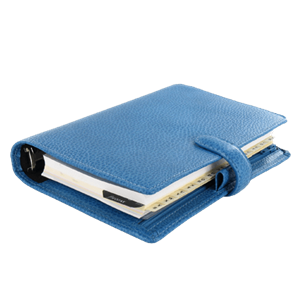 Plan Your Procedure
Average Procedure Time

30 minutes
Email Us
Erectile Dysfunction help
At Natural Results Plastic Surgery in Scottsdale, AZ, Dr. Mata is committed to bringing his patients the newest and best technology to solve your problems. Erectile dysfunction is a discrete problem for many men and we are here to help you solve this. Before you try drugs that may offer unwanted side effects or invasive injections, we encourage you to schedule a consultation with Dr. Mata to learn more about our Nonsurgical Treatment for Erectile Dysfunction. A nonsurgical ED solution with proven results, these treatments can help you, whether you want to treat your erectile dysfunction or enhance your sexual performance.