If you are looking for a longer-lasting option to making your eyelashes longer, fuller, and thicker besides wearing false eyelashes, we can offer you Latisse. At Natural Results by North Valley. our practitioners can assist patients in promoting eyelash growth with prescription-strength Latisse in their Scottsdale, AZ practice. Messy mascaras, painful-to-remove false lashes, or extension eyelashes can look fake and add up in costs in the long run. Why not invest in your own natural lashes by boosting your ability to grow thicker, fuller, darker lashes on your own?
Over a period of a few months, you can nightly apply your Latisse to your eyelids to boost the hair growth in its own time. There is no surgical procedure involved in this treatment – only easy-to-use applications you perform yourself at home. The effects will be gradual, but the enhancement will be significantly noticeable. Learn more at a private consultation in our office today.
Reviews
"I had two procedures done earlier this year by Dr. Mata. The tummy tuck was in January 2016 and following after in February, thigh lift. After working out so many years, it was the excess skin and fat I had removed. For all my future procedures and for friends and family, I definitely recommend Dr. Mata. Growing up with physicians in my family ( my mother was a Pediatrician), he has a wonderful disposition very reminiscent of the days when doctors cared and took all the time you needed to address concerns. Dr. Mata also made sure I was mentally prepared for the procedures and was 100% transparent with what I can expect. It's not a form of weight loss, but body sculpting. He has a very nurturing way about him as well. My healing experience has been the most positive under his care and the care of the staff. You are given written directions and the nurses will answer any questions you have. After the procedures, of course, new clothes feel great in smaller sizes, but it's not seeing the unwanted skin and fat, always getting larger sizes to disguise my trouble spots that brings me happiness. I have no regrets. I highly recommend Dr. Mata and I'm so grateful. My arms are next! :-)"
- L.N. /
Google /
Jul 06, 2016
"Very good experience, was very good with answering all of my questions and making me feel very comfortable."
- L.J. /
Yellowpages /
Feb 01, 2019
"El mejor cirujano. Gracias Dr. !!! 5 ?? The best surgeon. Thank you Dr.!!! 5 ??"
- I.C. /
Facebook /
Jan 30, 2019
"Amazing, procedure was fast and easy. Everything was explained in detail and the results surpassed my expectations!"
- M.H. /
Healthgrades /
Jan 30, 2019
"My husband and I see Dr. Mata for Botox to help with our migraines. I have horrible TMJ with migraines and my husband has migraines so bad he can't get out of bed some days. He thought Botox was only for aesthetics until I forced him during a horrific migraine to see Dr. Mata. 2 days later the Botox kicked in and he had 4 months of zero pain. He didn't even get a headache on days he was stressed. He said getting Botox saved him from having to take a bunch of migraine med...s and from missing work. I usually see Dr. Mata more for TMJ pain which is non existent if I keep up on my Botox 3-4 times a year. Not only do I get pain relief from headaches and TMJ but as an added benefit... no wrinkles!! Always nice, and since Dr. Mata isn't just some neurologist doing Botox for headaches he can inject it so you can raise your brows and look more awake if desired. I would highly recommend seeing Dr. Mata!"
- H.R. /
Facebook /
Jan 30, 2019
Previous
Next
Also known as bimatoprost, Latisse is derived from prostaglandin that helps with hair growth. When concentrated on the eyes, it promotes the eyelashes to be thicker and longer per strand. Additionally, the medication also helps in multiplying the number of hairs, making the eyelashes appear heavier, which some find appealing and sexy. You can target the growth phase of your eyelash hair cycle with Latisse to increase the quality of lashes and their length.
This at-home treatment has to be purchased at a pharmacy with a prescription. You can then take it home to apply the medication yourself. You will apply the Latisse to your top eyelid (just like liquid eyeliner). Do this right before bed. Latisse is easy to use, and includes step-by-step instructions. With a clean face – no makeup or contact lenses – Latisse is applied with a single-use applicator on the upper eyelid. A clean applicator allows the eyelids to adequately absorb the medication. It is not necessary to treat the lower eyelid because blinking will cause the medication on the upper eyelid to spread, which ensures the results are even. Ideally, regular daily use up to 16 weeks will render optimal results.
Latisse has been available since 2008 when the FDA approved that it is safe to use by most patients. Those who have skin or eye conditions, allergies and other problems related to eyes must not use Latisse. It is also not recommended for pregnant or nursing mothers. Generally, Latisse complications are very rare. It is normal to get irritation, dryness or redness, but all these side effects can be easily managed. Consult with a doctor to discuss Latisse in further detail to make sure it is the best option for the desire results.
View your very own customized price estimation by clicking the link below.
Price Estimator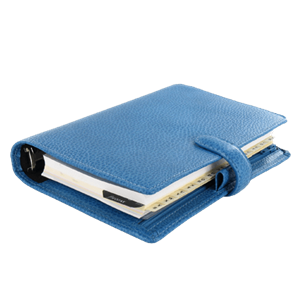 Plan Your Procedure
Procedure Recovery Location

Outpatient
Email Us
Latisse is not available in drugstores and can only be bought with a medical prescription. An evaluation is required before any doctor can prescribe the medication. A thorough exam for eye-related conditions will help evaluate if Latisse is safe to use for the patient's circumstances.
It is common among patients that using Latisse can cause hyperpigmentation, which can make the eyes appear darker. It is a possible side effect but it is very rare. In the few instances that skin darkening has been reported, the condition reversed itself and the eyelids went back to their normal skin color when patients stopped using Latisse.
Another possible side effect may be brown pigmentation in the iris. This side effect is not limited to brown color and can vary patient to patient. Patients must understand this side effect before taking Latisse even though it has been minimally reported.
Little Amount of Eyelashes?
There is a medical condition called hypotridchosis when eye lashes are shorter than normal and look spare. Latisse is an ideal solution for this condition. Patients treated with Latisse report a boost in confidence with Latisse's natural looking results.