A facelift (rhytidectomy) is performed by surgically lifting and tightening facial skin and underlying muscle for smoother, more youthful skin. The surgery also removes excess fat to correct a jowl-like appearance to smooth the deep creases from the base of the nose to the corners of the mouth. A facelift (from a full to mini-facelift) is one of the most popular cosmetic procedures our Scottsdale, AZ board-certified plastic surgeon, Dr. Carlos Mata, provides his patients who wish to look well-rested, healthier, and energetic.
Your facelift may be performed alone or in conjunction with other procedures such as a neck lift, forehead lift, brow lift, eyelid surgery, or nose shaping. Together, you and Dr. Mata, a.k.a. Dr. Scottsdale, can determine the best procedures and timing to create your rejuvenated, new look. People who have had major weight loss and post-bariatric surgical patients may benefit greatly. Our skilled plastic surgeon, who is trained and well-versed in post-bariatric cosmetic surgery procedures, is committed to providing the best possible results for patients in these unique circumstances. Also, men and women between the ages of 40 – 60 are the best candidates for this surgery, but facelifts may be performed on patients much older very successfully.
Dr. Mata offers revision facelift surgery to patients who are unhappy with the results or if they want to refresh their results. A facelift requires a delicate technique to get natural-looking results, which is why it's important to select an experienced plastic surgeon like Dr. Carlos Mata for your revision facelift. He will create a custom surgical plan based on your unique needs and goals.
Facelift Reviews
"Words cannot express the gratitudeI have for what you've done for me. Your compassion, knowledge and skill have not gone un-noticed. You've taken me through some difficult times and for that I will always be grateful. Your knowledge of my disease surpassed everyone else. Watch out-I may come to Arizona!(With Ms. P!) I wish you all the best Thank You! R.E "Wherever you go, Take your strengths with you!""
- RE /
Office Visit /
Aug 01, 2016
"Dr. Mata, I want to Thank you for all the compassionate, kind treatment you've given me. I have 3 sons, born in 1980,81+83 you could be one of them. They treat me wit the same kindness+compassion that you did so right away I was comfortable as your patient. I felt like you cared for me as I was your own mother. That set me right at ease. I'm thankful for Dr. Mays for recomending you. God Bless you in all that you do. K.G."
- KG /
Office Visit /
Aug 01, 2016
"Apreciado Dr Mata: Que esta sea ua buena Ocasion para expresarle mi gratitud. Y desearle todo lo mejor para ud y su familia en el nuevo ano. Ud. es un gran Doctor "Gracias" Con mucho afecto y Bendiciones LS& CM"
- CM /
Office Visit /
Jun 21, 2013
"Dr. Mata, Thank you so much for the expert care you have given me. I wanted to thank you especially for helping me through the emergency situation. I understand you had to reschedule some flights in order to perform my surgery. Thanks for going to all that trouble on my behalf! I hope you have a wonderful Thanksgiving. Best Regards, MW"
- MW /
Office Visit /
Aug 21, 2016
"Than you sooo much Dr. Mata And I wish you well CW"
- CW /
Office Visit /
Jun 20, 2013
Previous
Next
The technique used during a facelift is dependent on the patient's facial features and conditions. Most surgeons will always aim for the less invasive technique, but some patient cases are severe and will require internal tissues, fat and skin to be manipulated. Patients must also understand the procedure in detail, including the level of invasiveness, placement of incisions, what layers of tissues will be corrected, and what risks may be associated with the surgery before moving forward.
Also referred to as the cutaneous facelift, this technique removes excess and loose skin to create a tightened look. The remaining skin is repositioned to lift sagging cheeks and jowls. It also improves the profile along the jaw line. With this facelift technique, the muscles or fat tissues are left untouched. As the treatment focuses on the skin only, recovery is quick. This is ideal for those who still have good tone muscle and distribution of fat, but find the skin losing elasticity in some areas.
Traditional Facelift (SMAS)
SMAS is the superficial musculo-aponeurotic system, which is a muscle complex that is primarily active when it comes to facial expression. With normal wear-and-tear due to age, gravity and personal habits, muscle tissue loses its form and becomes displaced significantly for those over 50. This particular facelift is considered the standard when it comes to this cosmetic procedure. With lengthy incisions on the side of the face, from the temple to the lower hairline behind the ear, the skin will be peeled and lifted to reshape contours. If there is excess fat and skin, these will also be removed.
For those who have severe cases of drooping and skin folds that are normal with aging and extensive sun exposure, a deep plane lift may be the best approach. This is especially true for those whose facial profiles need extensive reshaping on areas that typically have the volume and tight contours. This involves a highly specialized skill set and the plastic surgeon must be carefully selected as the nature of procedure has a high chance of damage to the facial nerves.
Also called as a short-scar facelift because of the shorter incisions made, a mini lift is a quick treatment that corrects the middle and lower face. Many patients initially consider this technique, but this doesn't correct any severe issues and usually renders short-term results. Patients who undergo this procedure are most likely to also stage a full facelift as a final step to fully rejuvenate and reshape the face to its youthful curves.
All facelift procedures are performed in an accredited surgical facility with general anesthesia. Even though this is considered an outpatient procedure, there are some cases where the patient stays overnight for monitoring. It is normal to experience bruising and swelling after the surgery, and patients will feel as if their face is being pulled tight. This subsides within a couple of weeks. Optimal results will be evident after several months. It is important that activities are limited to help create a safe and quick healing.
View your very own customized price estimation by clicking the link below.
Price Estimator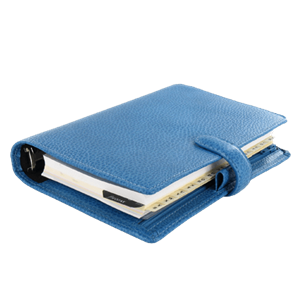 Plan Your Procedure
Recovery Time

7-14 days

Average Procedure Time

3 hrs

Procedure Recovery Location

Out-Patient
Email Us
Cosmetic surgery is constantly evolving and always finding ways to minimize the invasiveness of procedures. There are countless options that are considered less invasive than a facelift, including wrinkle relaxers such as BOTOX®, injectable fillers, microdermabrasion and chemical/laser peels. These alternatives aim to correct signs of aging such as wrinkles, as well flatten and soften folds and contours. The effects, while effective, are often short-term lasting about 6 months to a year. Although these procedures can be safely repeated, for some, a facelift may be a better, more permanent option.
Immediately following a facelift procedure, the patient will feel tightness and a pulling sensation. This is normal as the facial tissues, skin and muscle adjust to their new positions. It is important to choose a reputable plastic surgeon that has years of experience in facial cosmetic surgery. A doctor with experience in facial surgery will create natural, smooth results that will last for years to come.
A tradional facelift requires a long cut from the temple to the lower hairline, but the scars will be well concealed within the hairline and natural creases on the face. With the lesser invasive techniques, the scars heal pretty well and will almost be completely invisible to the naked eye.
Anyone may consider a facelift as soon as evidence of aging starts taking a toll on the skin. Generally, patients who are age 40 to 60 consider a facelift. Personal habits and environmental conditions may impact the skin.
Related Procedures