Scottsdale, AZ board-certified plastic surgeon, Dr. Carlos Mata, provides his patients needing corrective and cosmetic surgery on the eyelids with blepharoplasty, or eyelid surgery. We can enhance the appearance of your eyes by eliminating excess skin and smoothing the eye area. Your exact procedure depends on your specific desires combined with your eyelids' general physical condition, the effect of sun damage, your skin's thickness and elasticity, existing wrinkling, the amount and distribution of eyelid fat, your underlying bone structure, allergies, heredity, and other factors to be discussed with Dr. Mata. The most important factors determining the final appearance of your eyes are Dr. Mata's sense of aesthetic flair, understanding of eyelid anatomy, and his technical skills. Dr. Mata, a.k.a. Dr. Scottsdale, will determine the best combination of procedures to achieve your desired result.
Eyelid Surgery Reviews
"Eyelid Surgery Done Right! - My experience was great , it was my third eyelid surgery to correct previous surgery. Before seeing Dr.Mata I had met with other doctors, but did not feel comfortable. I continued research and found Dr. Mata through Realself. I am very happy with my results and I can tell that Dr.Mata really cares about his patients. He is a perfectionist and does not disappoint!"
- L. /
RealSelf /
Sep 18, 2018
"Apreciado Dr Mata: Que esta sea ua buena Ocasion para expresarle mi gratitud. Y desearle todo lo mejor para ud y su familia en el nuevo ano. Ud. es un gran Doctor "Gracias" Con mucho afecto y Bendiciones LS& CM"
- CM /
Office Visit /
Jun 21, 2013
Previous
Next
The procedure may either be performed on the upper eyelid only or the lower lid, or both. There will be a difference in approaches when it comes to the upper and lower eyelids but the method is similar; removing any loose skin or tissue, and extracting or repositioning the fat deposit. There will also be separate incisions spots. It is important to understand that this will not help with other cosmetic issues such as crow's feet, wrinkles or dark circles. The results of an eyelid surgery are fairly isolated within the upper and lower lid section only. There are other procedures that can be combined, for example the use of BOTOX®, to create a maximized outcome.
The most common problem with the upper eyelid is excess skin that droops and hangs over the eyes. Not only does this look unappealing, but it may also obstruct vision for a patient. The doctor will create an incision along the natural fold of the eyelid and extract any excess fat and tissue to remove any bulges. Once done, excess skin will also be trimmed and the cut will be closed with fine sutures. There are cases when fat tissues are only repositioned instead of excised.
There are two options for incisions when it comes to lower eyelid surgery. This treatment will improve any appearance of bulging and sagging below the eye. Incisions may be made just slightly below the lash line and excess fat, tissue or skin will be excised. If the skin has retained good elasticity, a transconjunctival incision may be a better option as the cut is made inside the lower eyelid, which effectively makes any resulting scar concealed. A lower lid lift does not necessarily improve the dark circles that may occur under the eyes. The surgeon may recommend combining a lower blepharoplasty with another procedure such as a chemical peel or an injectable filler.
Eyelid surgery is performed with general anesthesia. If the procedure involves both upper and lower eyelids, the plastic surgeon will typically manage the upper eyelid first. On average, it takes 1 – 2 hours to complete the operation. The patient will be sent home for recovery. For the first few days, there will be swelling and discoloration around the area. It is advised that the head is elevated for the first few days. Pain medications and antibiotics will be prescribed to manage the initial discomfort. Strenuous activities must also be restricted.
View your very own customized price estimation by clicking the link below.
Price Estimator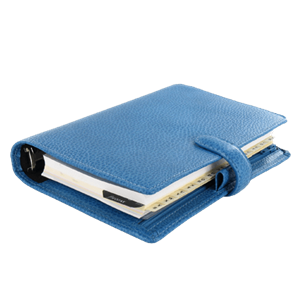 Plan Your Procedure
Recovery Time

10 days

Average Procedure Time

2-3 hrs

Procedure Recovery Location

Out-Patient
Email Us
Eyelid surgery, whether upper or lower, generally does not cause visible scarring. This is because the surgeon takes great care to ensure that the incisions are made within the natural lines and folds of the eyes. Once the surgical healing has passed, the incisions will not be noticeable even to the naked eye.
Wrinkles and Crow's Feet?
Crow's feet and forehead wrinkles are better treated with procedures such as a facelift, browlift or a cheek lift as the results of the eyelid surgery are confined to the eyelids only. Eyelid surgery may also be combined with a nonsurgical procedure such as BOTOX, which combats wrinkles on the forehead and around the eyes. An injectable filler may also be effective because it adds volume to hollow areas for a softer, smoother appearance.
Post-Surgery Complications?
Complications and irritations after surgery are rare. Patients must strictly adhere to care instructions prescribed by the surgeon to minimize any risks of infection as the eyes may be sensitive after surgery. Patients must always take precaution of protecting the eyes from the sun and wind during the first few weeks of recovery.
Blepharoplasty not only corrects a cosmetic issue, but a functional one as well. Many patients with excess hanging skin on their upper eyelid are able to regain normal vision after surgery. For many, simply applying makeup without maneuvering around the excess skin is refreshing in and of itself.
Related Procedures