Are you thinking of getting your breast augmentation or boob job in Scottsdale, Arizona? Are you concerned that you will need a lot of time from work in order to be recovered? Want to find out how long it takes for breast augmentation recovery? Do not go anywhere then, because you will find the answers right here at Natural Results Plastic Surgery, Carlos Mata MD, MBA, FACS!
For many years, breast augmentation surgery has been one of the most in­ demand procedures in the United States. Despite a 6% decrease from 2012 to 2013, 30% more augmentations were performed last year than in the year 1996. Breast augmentation is designed to create fuller, larger breasts by using either saline or silicone filled implants, 87% of implants were silicone based on the statistics released by American Society of Aesthetic Plastic Surgeons last year in 2016. Both implant types are approved by the FDA so the choice of implant material largely depends on patient preference.
When talking about breast augmentation recovery, another thing to have in mind is that the time needed to recover from the surgical breast enlargement depends (to a certain degree) on how experienced the surgeon is as well as what kind of transformation you have in mind. The bigger the implant, the more the breast tissue will need to be stretched and likely the more discomfort. If the implants are going to be placed under the muscle then you will likely have more pain. Usually 3 days more on average based on my own patients experience and description of discomfort.
Today, a lot of women are interested in getting the best sexy boobs that fit in their body size. We offer complimentary 3D breast augmentation at Dr. Carlos Mata's office here in Scottsdale, Arizona. If you're contemplating this surgical procedure, here are the most common questions we are asked about breast augmentation.
Reviews
"I had two procedures done earlier this year by Dr. Mata. The tummy tuck was in January 2016 and following after in February, thigh lift. After working out so many years, it was the excess skin and fat I had removed. For all my future procedures and for friends and family, I definitely recommend Dr. Mata. Growing up with physicians in my family ( my mother was a Pediatrician), he has a wonderful disposition very reminiscent of the days when doctors cared and took all the time you needed to address concerns. Dr. Mata also made sure I was mentally prepared for the procedures and was 100% transparent with what I can expect. It's not a form of weight loss, but body sculpting. He has a very nurturing way about him as well. My healing experience has been the most positive under his care and the care of the staff. You are given written directions and the nurses will answer any questions you have. After the procedures, of course, new clothes feel great in smaller sizes, but it's not seeing the unwanted skin and fat, always getting larger sizes to disguise my trouble spots that brings me happiness. I have no regrets. I highly recommend Dr. Mata and I'm so grateful. My arms are next! :-)"
- L.N. /
Google /
Jul 06, 2016
"Love love love!! My results and experience was amazing and comfortable! I will always go back for any future procedures."
- T.M. /
Yellowpages /
Jul 03, 2018
"Five Stars - I am thrilled with the dr and staff."
- Anonymous /
Vitals /
Jun 23, 2018
"It was a smooth and realistic procedure. The staff and the doctor were very friendly and helpful. I am very happy with my results and tell all my friends about the doctor and staff. I will defenitly be back for a size up in a few years."
- M.T. /
Yellowpages /
Jun 18, 2018
"Doctor and staff were very helpful and very nice."
- M.S. /
Healthgrades /
Jun 15, 2018
Previous
Next
Rapid Recovery Implant FAQ
Breast augmentation makes the breasts larger and fuller. The results may not look exactly like natural larger breasts. The breasts tend to be a bit rounder and less saggy than natural breasts of the same size. They may also feel firmer.
Rapid recovery uses sophisticated numbing techniques that may expedite healing based on numbing the nerves before they are cut during surgery (gateway theory of pain). It may reduce pain and discomfort to a more tolerable level and allow you to return to your regular day-to-day activities faster than before. With this modern approach to breast augmentation surgery, more than 3/4th of our patients can resume normal activities, such as driving and going back to work within around 24 hours (patients are advised to avoid exercising during this time). These findings are based on our own patients' input and descriptions of their recovery over the last 6 years of implementing these new types of protocols for rapid recovery breast augmentation at Dr. Mata's office in Scottsdale, Arizona. In fact, most of our patients can raise their arms above their heads after surgery in the recovery room. This is often unheard of in cases of traditional breast augmentation surgery.
The intensity and duration of pain vary with individuals. After the procedure, most women feel tired and sore for a few days. Usually women are able to return to normal activity in three to four days without much pain just ibuprofen use based on our patients experiences and descriptions.
Of course, the type of augmentation you have will also determine your post­ operative discomfort. Larger implants, and sub-pectoral implant placement will also increase post-op discomfort. This doesn't mean you shouldn't get large implants, or place them under the muscle- you simply need to know what to expect. Many women also experience difficulty with sleeping in the first few weeks after augmentation due to the weight of the implants on their chest. This is more significant in back-sleepers.
This is a live surgery demonstrations that creating the breast implant pocket by sharp cautery dissection (not by blunt finger or instrument tearing of a pocket), by carefully preventing and stopping all bleeding and avoiding contact with the rib cartilage. When these techniques are combined with placement of reasonably sized implants chosen to fit the patient's breast, will result in a very rapid recovery allowing women to return to their normal activities quickly (Bill Adams, Plastic Surgeon Dallas).
Selecting a Plastic Surgeon?
When selecting your surgeon, your consultation not only determines if plastic surgery is right for you, but that your surgeon is able to envision along with you your desired beautification. It is important your surgeon knows exactly how you wish to look. Be sure the selected plastic surgeon is a member of the American Society of Plastic Surgeons (ASPS) and he or she is practicing the most progressive procedures that contemporary surgery offers.
It's always good to be in your best health when undergoing surgery. It's important to keep in mind that Cosmetic Surgery is elective surgery, it doesn't have to be done as soon as possible. It's also important for you to let your surgeon know about your cough or cold so that they may determine if you are in good enough health to undergo your procedure. If your surgeon decides to postpone the surgery, keep in mind that they are doing so for your safety.
Will I Really Recover Fast?
Yes, for sure. We do ask most of our patients about their experiences and found this to be true for most of our patients but not all. It is real, not marketing hype. We ask you to wait until the next day to shower, especially since you might get a little dizzy in the shower right after surgery.
The Rapid Recovery Technique?
In essence, it is a gentler approach to the breast augmentation process. We take a proactive approach by beginning several medications prior to the procedure that will help to decrease discomfort and muscle soreness. During the procedure, the operation is performed in a very precise manner to minimize injury to the breast tissue. Traditionally, much of the work within the breast is done bluntly, causing trauma, bleeding and postoperative pain. By being more precise and gentle, the body experiences less inflammation and postoperative discomfort (Adams, Plastic Surgeon).
Postoperatively, you are encouraged to begin unrestricted movement of your arms immediately after surgery - even in the recovery room! This dramatically reduces stiffness and discomfort and speeds your return to normal.
Returning Home After Surgery?
Post-operative instructions will be explained to you, and you will be able to go home and rest. The doctor will see you the following day back at the office. Pain is minimal, and you will be able to return to work and normal activities within a few days of your surgery. In fact, if you wish to celebrate your surgery with dinner at a restaurant, you will most likely be able to do so! In short, don't plan on going to the gym the morning after breast augmentation surgery, but don't expect to be confined to your bed, either. Faster than ever before, you will be able to feel recovered and begin enjoying your newly enhanced figure.
Rapid Recovery Prerequisites?
It is very important that you stop smoking about 4 weeks prior to your surgery. Smoking will affect incision healing. It constricts blood vessels preventing oxygen from easily getting to the area. This may either slow or even stop the healing process. In our experience, we found that people who smoke are more prone to incision infections. Smoking may also lead to blood clots near the incision, loosened stitches, skin graft failure and lengthier recovery. Also, if you plan on having any dental work done after your surgery it is recommended that you wait 2 months and check with your primary care doctor before undergoing any procedure.
No evidence is available to substantiate that breast implants are associated with a higher cancer rate.
Breast augmentation makes the breasts larger and fuller. The results may not look exactly like natural larger breasts. The breasts tend to be a bit rounder and less saggy than natural breasts of the same size.
In most cases, women wish to undergo a breast augmentation procedure when they feel their current breast size is too small or disproportionate to their body size. In some instances, the breasts may be unevenly developed and breast augmentation procedure is preferred to rectify the problems. Women, who find that their breast size has shrunken after pregnancies, also wish to restore their breast size through breast augmentation. Also, those women who have undergone a mastectomy often choose to have breast augmentation.
Breast Aug After Pregnancy?
Pregnancy and breastfeeding may impact the shape of your breasts. A number of moms come to our practice for breast enlargement so that they can enjoy fuller curves and regain a more youthful breast appearance they enjoyed before starting their families.
Breast-Feeding After Surgery?
Whenever possible, our surgeons seek to retain full functionality of the nipple and breast glands after surgery. In general, women choosing breast augmentation at our practice will continue to be able to breastfeed. In more extensive surgeries, the ability to breastfeed may be lost. If this is a concern for you, please talk with Dr. Mata more about your breast feeding issues.
View your very own customized price estimation by clicking the link below.
Price Estimator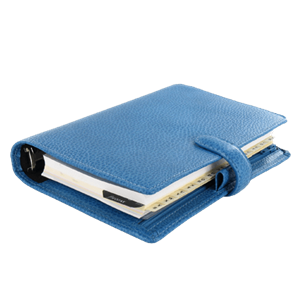 Plan Your Procedure
Procedure Recovery Location

Outpatient
Email Us