Breast lift surgery removes excess skin, reshapes the breasts, and lifts the nipples to a higher position. Women find that as they mature, the forces of gravity take over and/or after pregnancy, breasts begin to droop, sag, and lose shape. In some cases, perhaps the upper portions of the breasts have simply lost their fullness and projection. Therefore, the goal of Scottsdale Breast Lift specialist, Dr. Carlos Mata is to make your breasts look perkier, fuller, and more youthful. Our practice implements the short scar, wise pattern, full scar, and periareola (donut) incision techniques. The purpose of this procedure by our Scottsdale AZ board-certified plastic surgeon, Dr. Carlos Mata, a.k.a. Dr. Scottsdale, is not to be mistaken with a breast augmentation, which increases the breast size.
Implants can supplement a lift based on the patient's aesthetic goals. If you desire or need enlargement, you may have a breast enlargement conducted at the same time as your breast lift, which is particularly helpful in filling out the upper portions of your breast. If you feel you will benefit from an enlargement and a lift, discuss both options fully with Dr. Mata.
Women who contemplate undergoing breast lift surgery often wonder what the incisions will look like, and how bad the scarring will be after the procedure. The incisions vary depending on how severe the breast sag, and how much tissue volume is present. The most common incisions are noted below:
Incision made along the line surrounding the areola
Incision made along the line surrounding the areola, plus a vertical incision down to the natural crease below the breast
Incision made along the line surrounding the areola, plus a vertical incision down to the natural crease below the breast, and another horizontal line following the direction of the breast fold
Breast Lift Reviews
"I am 30 year old female with a history of having saline implants with a full scar lift at the age of 28 for deflated breast. The previous doctor was an Ear, Nose, and Throat doctor that made be believe he was a plastic surgeon that specialized in breast surgery. He performed a breast lift and placed saline implants because he said saline was the BEST and the safest especially since I was so young. He said he would do fat grafting to breast at the same time and left me permanently disfigured in my inner thighs with a scar that looks like a 3rd degree burn. The surgery was so NOT worth it. I have scars that I do not want to show anyone. I have to wear different clothes and my nipple pops out of my bra all the time on the right side.In searching for a fix, I found Dr. Carlos Mata, a board certified plastic and reconstructive surgeon that specialized in breast that had performed over 1000 surgeries. He performed an implant exchange with breast tightening to get me more cleavage and to lift my breast that still sagged even after my surgery. He also cut out the old scars and made them look amazing. I know love my breast and feel like I wanted to feel after my first breast surgery. I am so thrilled to have found Dr. Mata. He is truly a sincere, kind hearted surgeon that was more interested in making me feel better about myself. I would refer him to anyone I know!"
- N.C. /
Google /
Jun 27, 2016
"Breast Lift with Implants Revision - Scottsdale, AZ - After several consultations with different plastic surgeons I found Dr. Carlos Mata who exceeded my expectations. He was friendly, made me feel super comfortable and his expertise made me choose him. I'm so glad I had the procedure done by Dr. Mata I LOVE MY new BOOBS. Highly recommend Dr Carlos Mata who is AMAZING!"
- L. /
RealSelf /
Jun 26, 2016
"Dr. Mata, Thank you for always putting me at ease with your calm, attentive ways. I truly am thankful for you and the difference your skills have made in my life. Grateful patient, MW"
- MW /
Office Visit /
Aug 21, 2016
"Thank you so much for being my doctor the surgery you did has been a blessing to finally be pain free. Thanks, DS"
- DS /
Office Visit /
Nov 20, 2011
"Full Torso Lipo W/butt Lift and Loving It! - Chandler, AZ - I couldn't be happier with Dr Mata, his staff, and the facility. Dr Mata did an excellent job listening to what I was looking for in the end results and made recommendations that I hadn't considered (or was reluctant to consider) to help me get my desired results. He was very genuine and made sure to take the time to fully answer my questions and provide additional details to make sure that I fully understood my options. He also made sure to address my concerns regarding my family history of breast cancer and made recommendations on what procedures I should consider and which ones I should stay away from given my health history. Even during and after the procedure, he was very genuine and made sure that I was comfortable, happy, and that all my questions were answered. Like I said before, I am very happy with the results and will likely go back for a mastopexy."
- R. /
RealSelf /
Aug 22, 2016
Previous
Next
During a breast lift surgery, incisions will be made around the skin-color line of the areola. It may extend vertically, down to the crease of the breast, or extend further to a horizontal incision following the breast crease direction. How extensive the incision will be depends on how much skin must be removed. The excess skin will be trimmed away and the underlying tissues tightened. The remaining skin will be stretched up and closed with sutures. An implant placed underneath the chest muscle may also supplement the lift as it may provide additional support in keeping the improved projection in place.
Breast lift surgery is performed using general anesthesia at an accredited surgery facility. On average, the procedure may last up to 2 hours. The recovery will vary as some patients will have had a breast lift in combination with a reduction surgery, or with augmentation using implants. Regardless, patients will be encouraged to move around within the first 48 hours. Activities such as carrying heavy objects or any activity that puts pressure on the chest must be avoided. Most patients may resume normal activities within a couple of weeks, but exercise should not be attempted for 6 — 8 weeks. There will be some scarring associated with this procedure, but with extra care they will heal and fade, and many patients feel they become secondary to a more beautiful breast shape.
It depends on the patient's aesthetic goals and the current breast form. A breast lift will help correct a sagging, drooping breast. Many times after this surgery, patients are happy with their breast size because the lift alone creates a fuller breast. If the patient wishes to have more volume and increase the breast size, implants will resolve this issue. Before surgery, a thorough consultation and assessment will be provided, and the surgeon will recommend if a lift alone is all that is needed, or if an augmentation and a lift may be done as a combination surgery.
It is common in a breast lift procedure that the nipple is repositioned so that it looks proportional to the newly shaped breast. When excess skin is trimmed away, a portion of an overly stretched areola (the colored skin around the nipple) is simultaneously trimmed away. The goal is for the nipple and areola to be within a normal size and position.
When incisions are made to trim away the skin, scars are an inevitable part of the process. Plastic surgeons are experts when it comes to minimizing scarring with precise techniques when it comes to incisions and suturing. A post-surgery scar care program will be provided, and patients are strongly encouraged to follow the plan so that healing is healthy and quick.
View your very own customized price estimation by clicking the link below.
Price Estimator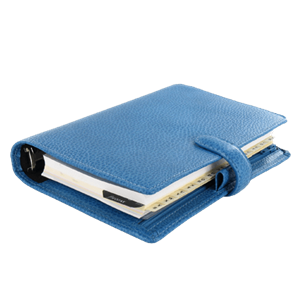 Plan Your Procedure
Recovery Time

3 days

Average Procedure Time

2-3 hrs

Procedure Recovery Location

Out-Patient
Email Us
Related Procedures