Scottsdale, AZ board-certified plastic surgeon, Dr. Carlos Mata, a.k.a. Dr. Scottsdale, has perfected the Brazilian butt lift procedure — a cosmetic enhancement that uses your own body fat transferred to create a fuller, rounder looking butt. This procedure is ideal for patients who want a plumper bottom, and prefer to use a natural filler rather than artificial implants. During a Brazilian butt lift, fat is suctioned from the hips, lower back, and abdomen, then the fat cells are purified, and transferred into the buttocks to obtain smooth curves and shapely lines. This cosmetic procedure works best with patients who have excellent skin elasticity and an appropriate amount of body fat to transfer. Dr. Mata's skill as a cosmetic surgeon produces outstanding outcomes for our patients.
Brazilian Butt Lift Reviews
The body will first be initially evaluated to make sure that the patient is a good candidate for the Brazilian butt lift method. It will also be assessed as to which areas will be liposuctioned. Depending on the amount of fat necessary to fill the buttocks area, multiple donor sites on the body may be considered. After liposuction has been performed, a closed sterile system is used which ensures the fat tissue is never exposed to the air. This keeps it safe and purified for reinjection into the buttocks. Our plastic surgery office uses P188, a triple-wash antibiotic that sterilizes the tissue and separates the healthy fat from any tissue that may not survive the transfer process. We then reinstate the fat little by little to make sure that the layering is done properly, effectively and that the results are smooth and shapely.
This surgery is considered an outpatient procedure and general anesthesia is usually used. In some cases, IV sedation will be used. This depends on how extent the liposuction and transfer process is. The surgery lasts an average of 2 hours depending on the number of donor sites and fat layering needed. After surgery, a compression garment is worn to help with the swelling and also assist in the contouring of the buttocks. We also prescribe an Allopurinol medication regime to help enhance the fat transfer results. Patients are advised not to put weight on the butt area for the first 2 — 3 weeks following surgery. Sitting or laying down must be done with the weight mostly on the thighs. Final results, after the swelling and bruising has subsided, usually can be seen within 6 — 8 weeks.
When done correctly, the result of a Brazilian butt lift should look and feel natural. It is very important for those who are considering this procedure to find a plastic surgeon with good background and experience with this type of surgery. The results will be affected by the quality of how the fat to be reinstated is selected and purified, and the procedure of how it is injected.
Many patients opt for fat transfers because they feel it is more safe and natural. For some, they are simply not comfortable with implants or a foreign device placed in their buttocks. When choosing whether to go natural or with implants, it's important to understand the pros and cons to each. The one disadvantage of fat transfers is that the injected fat maybe naturally reabsorbed into the body over time, which means that a secondary surgery could become necessary later on in order to maintain max results. Implants are a permanent solution so patients will need to consider the long-term effects of surgery carefully.
Multiple donor sites for the fat grafting may include the lower backside, abdomen, love handles and the thighs. Liposuction done in these areas usually also helps contour the surrounding areas of the buttocks, which results in a gorgeous silhouette.
The ideal candidates for this procedure are those who are at or very close to their goal weight. Both significant weight gain or loss will compromise the results of the surgery. Patients who have had this procedure should stick to a healthy lifestyle with proper diet and exercise.
View your very own customized price estimation by clicking the link below.
Price Estimator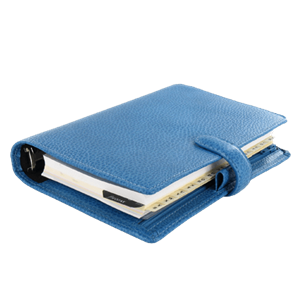 Plan Your Procedure
Recovery Time

3 days

Average Procedure Time

30 min

Procedure Recovery Location

Out-Patient
Email Us
Related Procedures