62 year old with aging face*
Procedure Details
Patient is a pleasant 62-year-old female school teacher with a history of multiple surgical excisions for basal cell carcinoma as well as squamous cell carcinoma. The patient understood the risks, benefits and alternatives to undergoing a facelift and using her facial skin to replace some other excision site skin.
More
Front View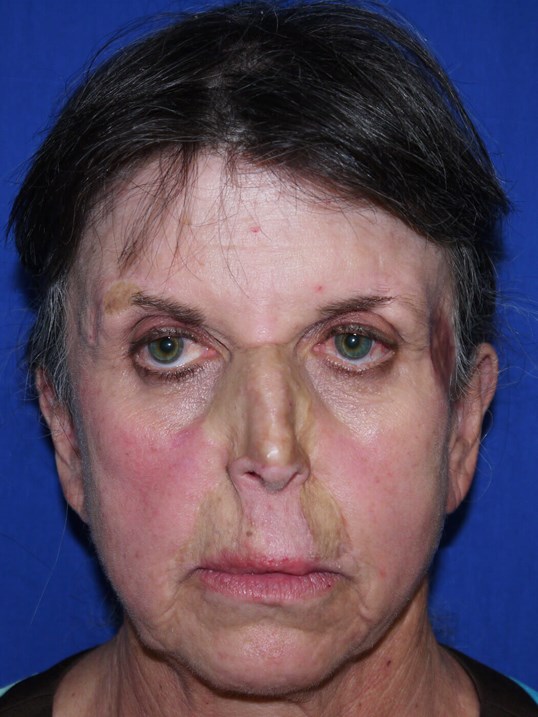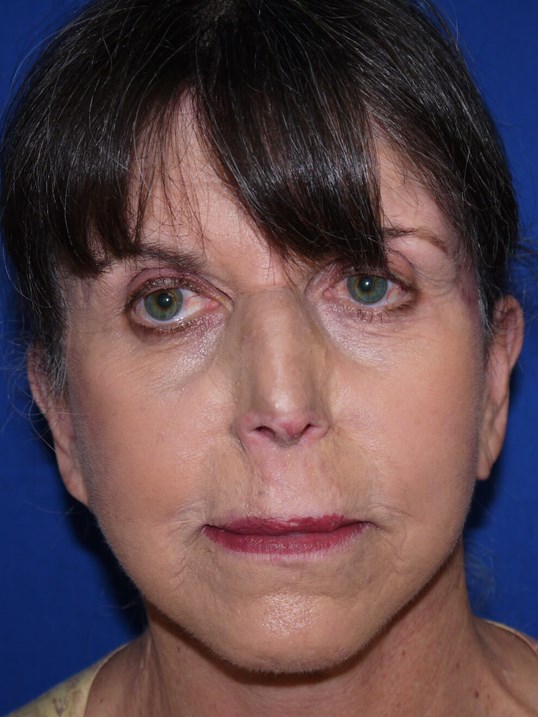 Jowls are gone, cheeks are up and she looks not mad or sad. More
Left Oblique View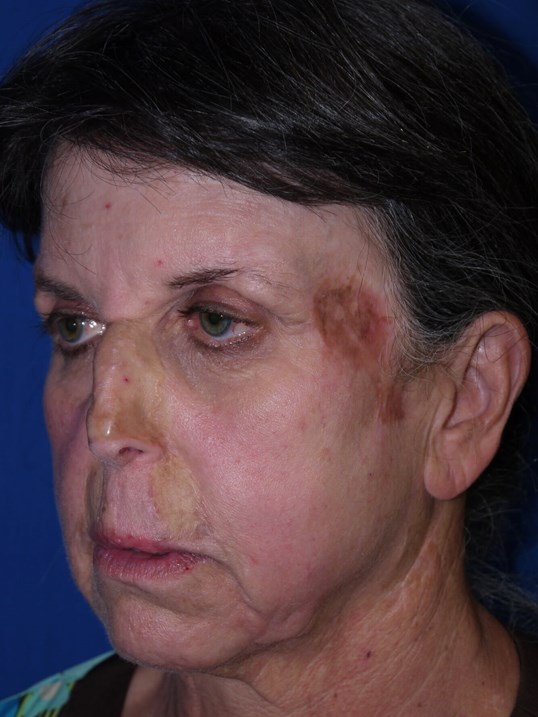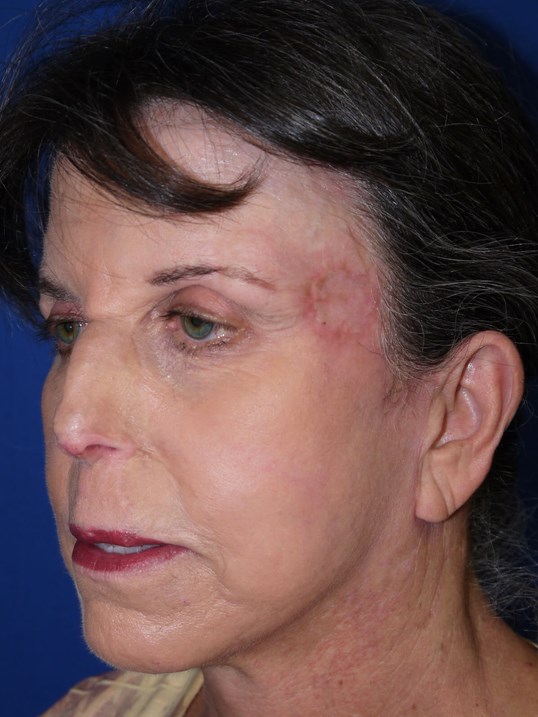 Notice the jowls are gone. The skin graft site (dark brown spot on her temple) is now gone and replaced with facial skin. More
Left Side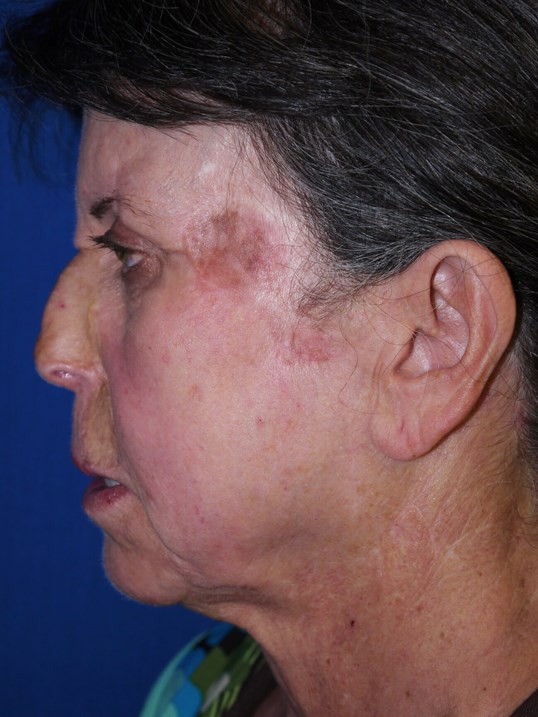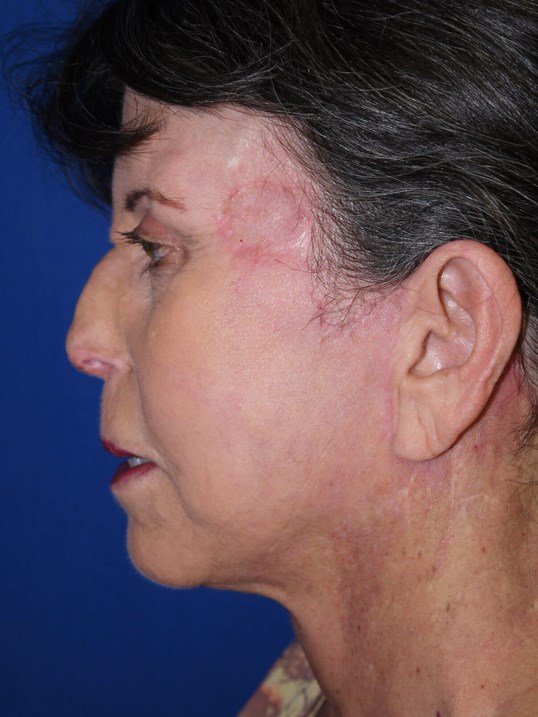 Notice the neck and skin improvement improvement with no visible scars. More
Right Oblique View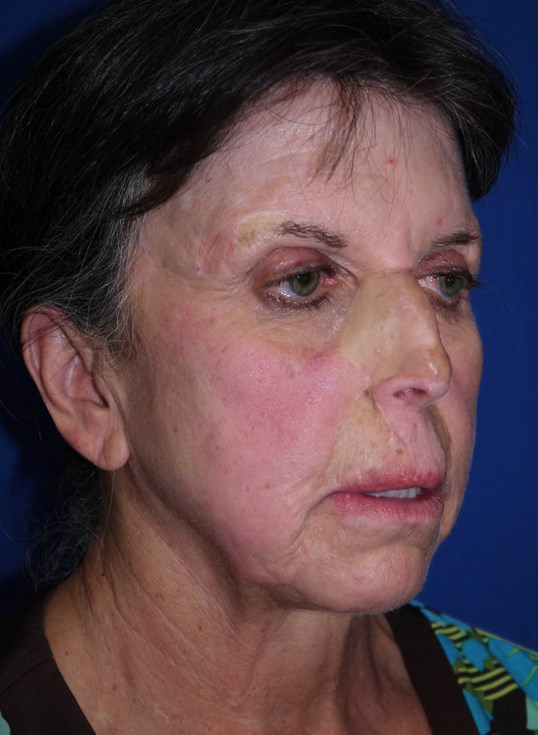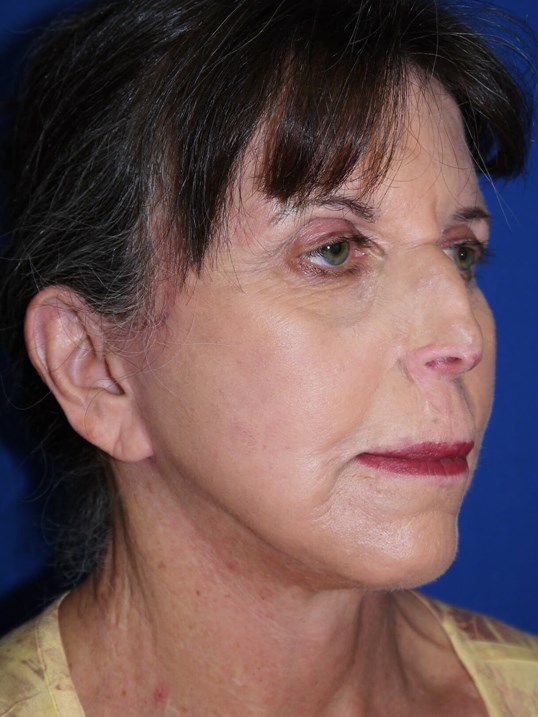 Notice the Jowl is gone and the neck bands are gone as well. The cheek is also elevated. More
Right Side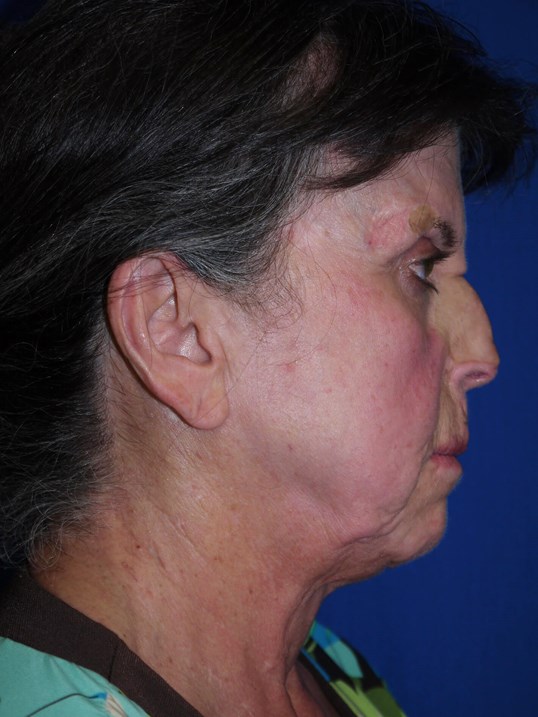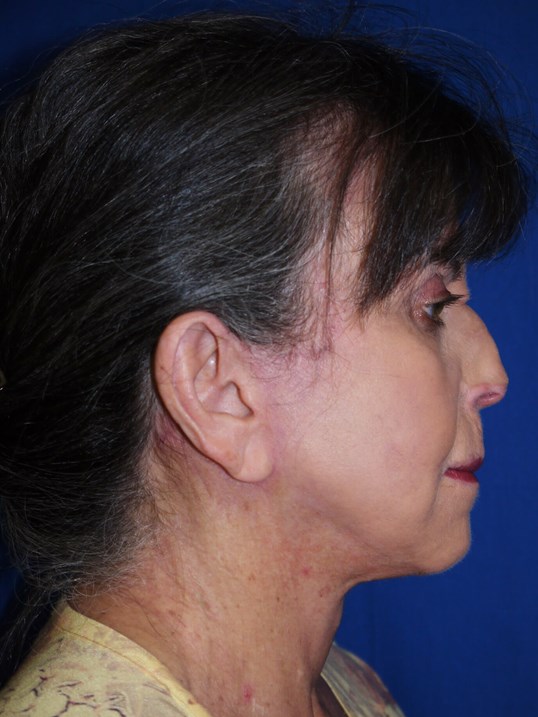 Notice her chin is now more prominent because her jawline improved. More
Facial aging in 60 year old
62 year old female with Gorlins syndrome that wanted to look younger and remove some of her previou skin grafts to get a better appearance.
Location