42 y/o mother with deflated saline implant*
Procedure Details
Mother of one with one year history of breast deflation slowly. Pt now has the resources and wanted her implants exchanged for silicone. Pt did not want another deflation and wanted a more natural look.
More
Front View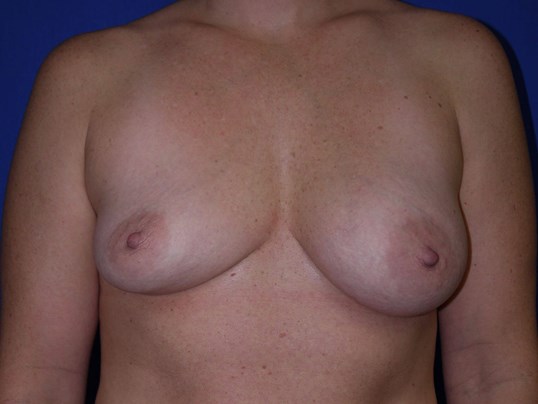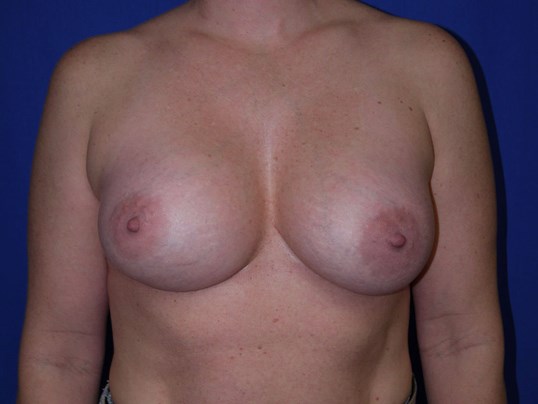 Notice her left breast is higher now than before. More
Left Oblique View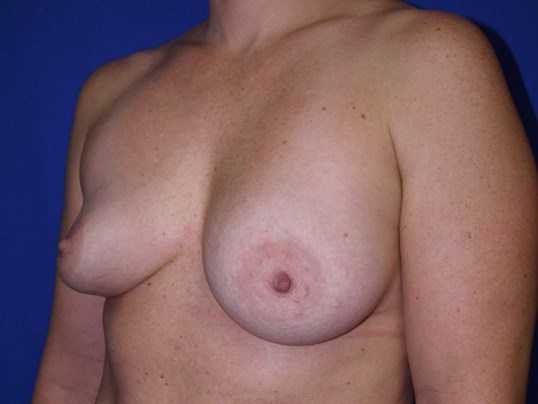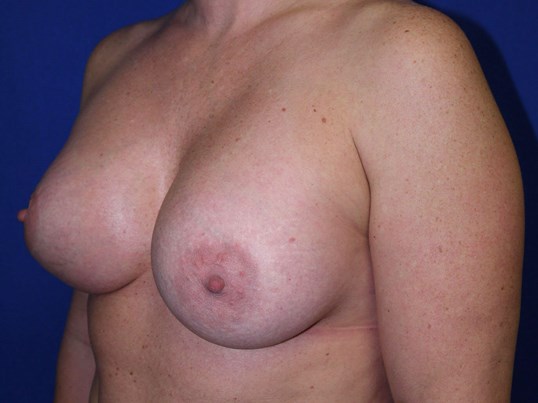 A capsulectomy or scar tissue removal was done with internal sutures to hold the breast up. More
Left Side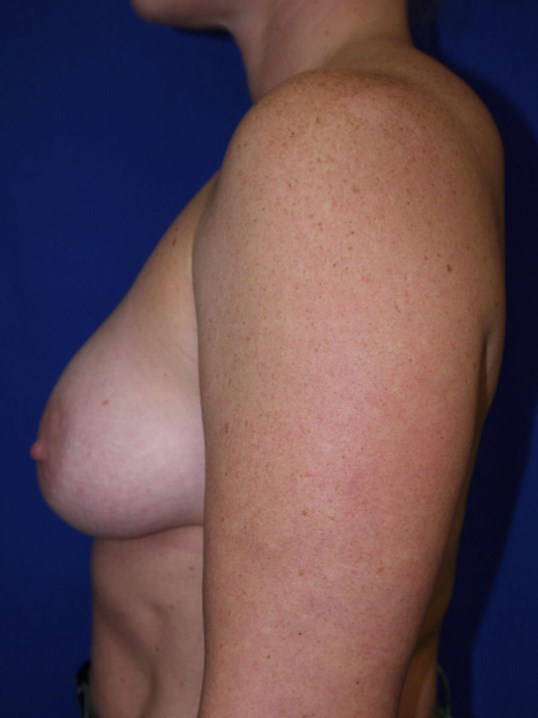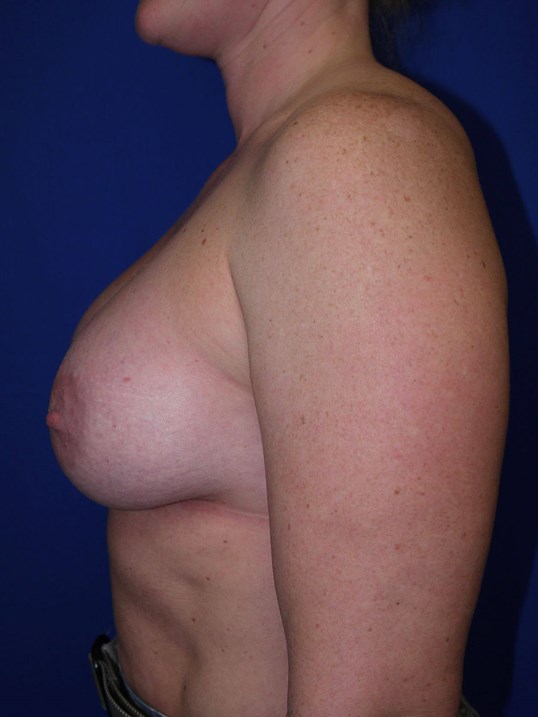 Notice her fullness now and left droopiness. More
Hands Up view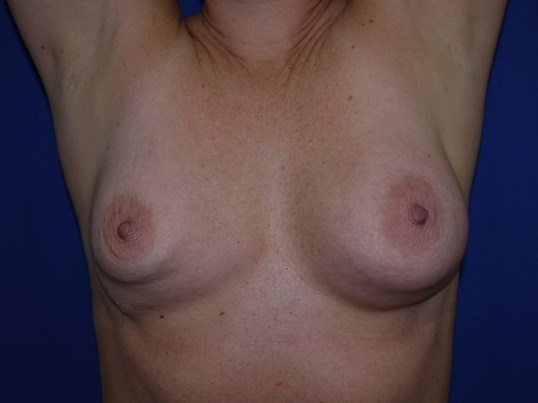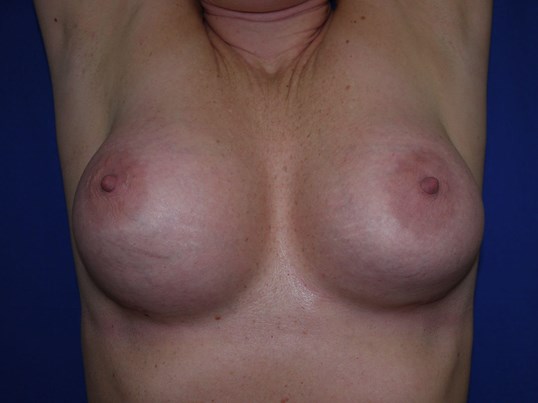 Notice her double bubble is better and less noticeable. More
42 y/o w/deflated right breast
Pt with history of saline implants that were deflated saline implants that were over 12 years old. Pt wanted silicone implants as that was not an option before.
Location