31 year old female with small breast wanting a more round appearance.*
Procedure Details
The patient is a 31 year old female with micromastia (small breast) who elected to undergo breast augmentation with silcone breast implants under the muscle. The risks of the procedure including and not limited to: infection, bleeding, scarring, capsular contracture, leak, rupture, ripples and the need for further revisions were explained to the patient.
More
left oblique view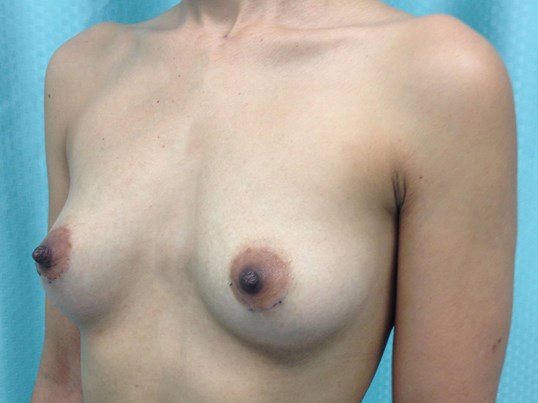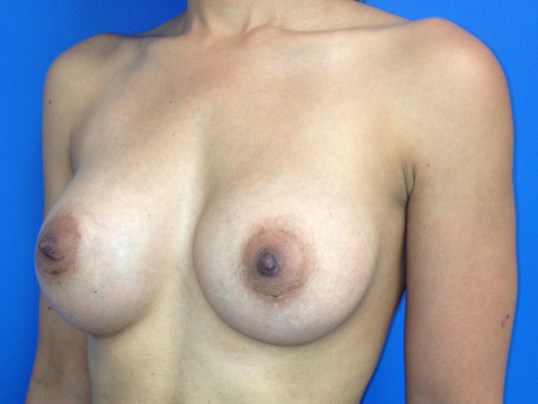 Notice her nice round breast shape. More
Right View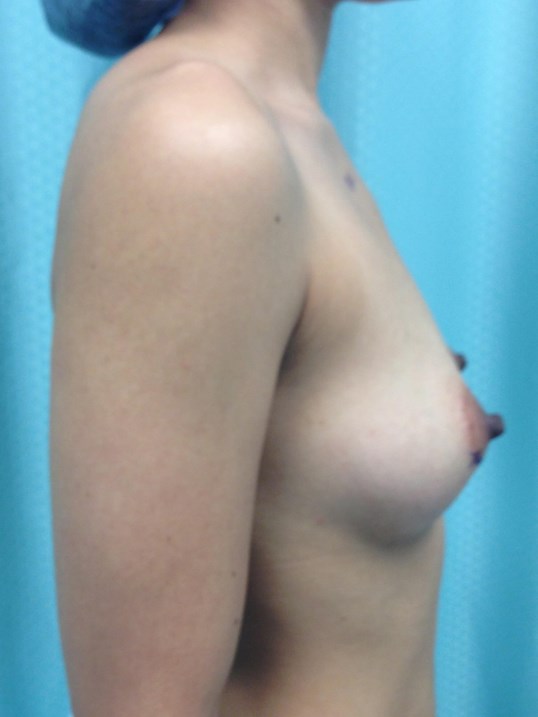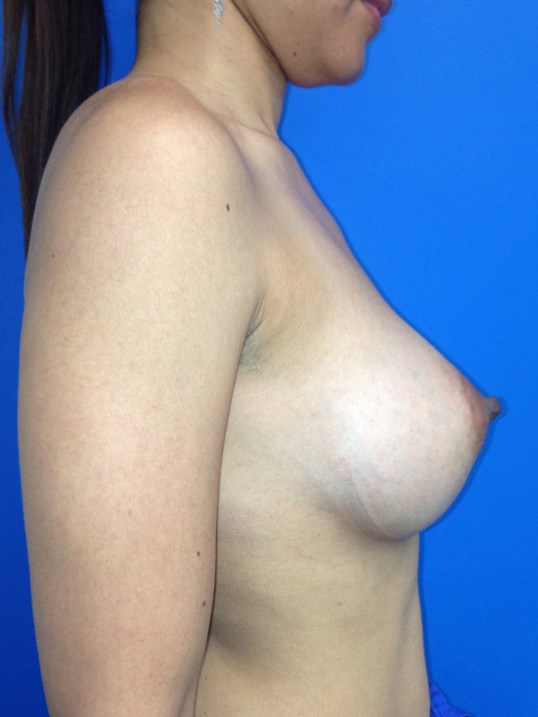 Notice the better shape to her breast. More
Right Oblique View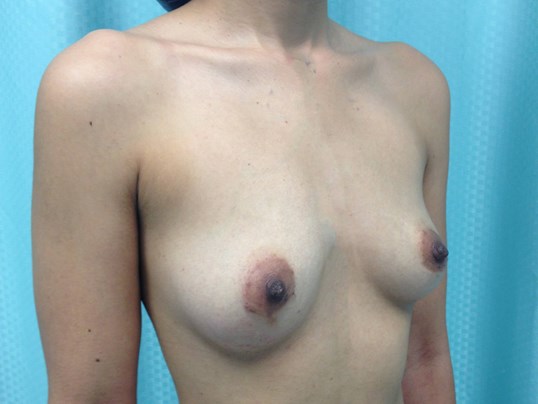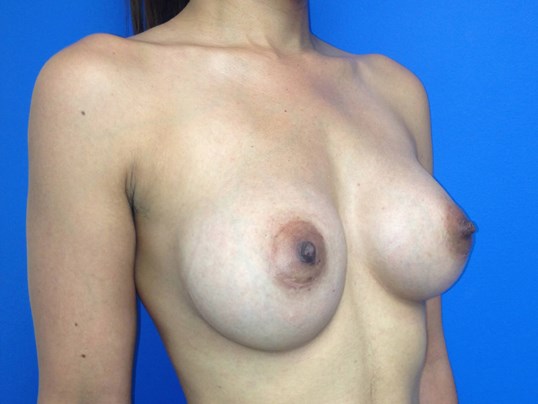 Notice her improved shape and more round contour. More
Left View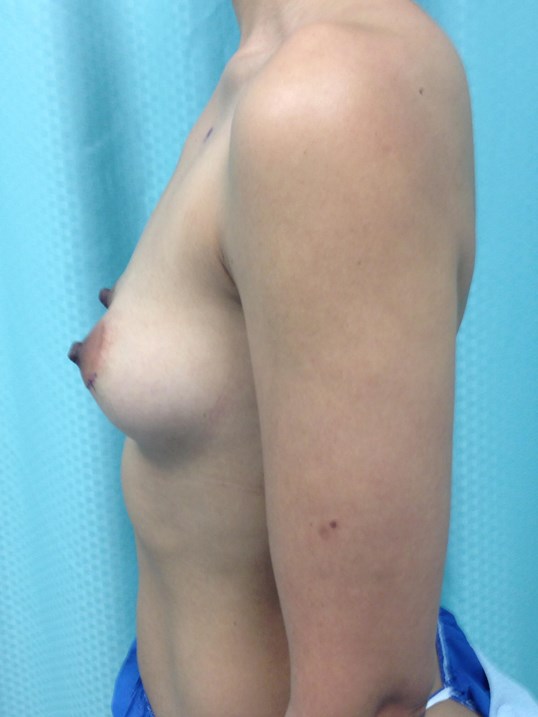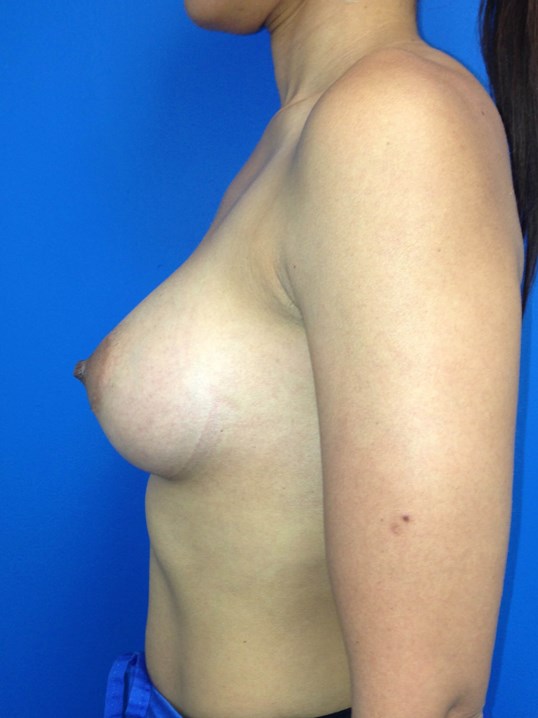 Nice round breast shape. More
Front View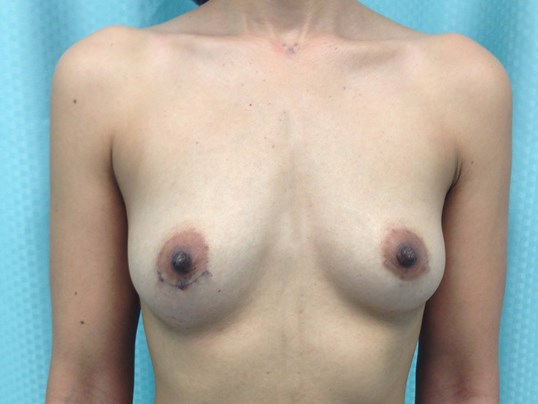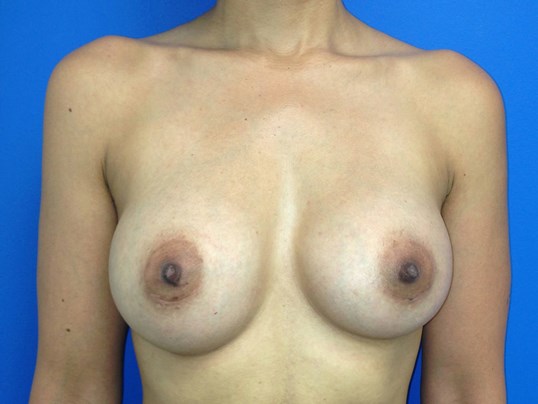 Notice that previous asymmetry still exists despite using a larger implant on the left side. The right breast is still slightly lower than the left but the size difference is now closer in clothes. More
Mother of 1 with lower breast
31 year old mother with one breast lower and larger than the other that just wanted a larger size despite having breast differences.
Location