Miami mother with droopy deflated breast*
Procedure Details
Pt was a happy 28 year mother with two kids and breastfeeding that ended up with deflated breast. Patient wanted the perky bra look. Pt did not want silicone but wanted a more cost-effective option for her surgery. She elected to have a full scar breast lift with saline implants under the muscle.
More
Front View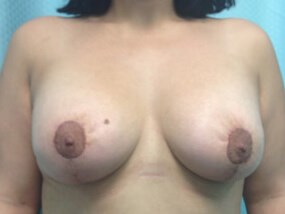 Notice the fullness at the top of her breast. Her areola is closer to her mole on the right side. More
Right Oblique View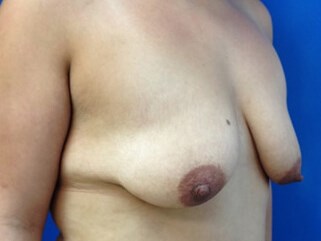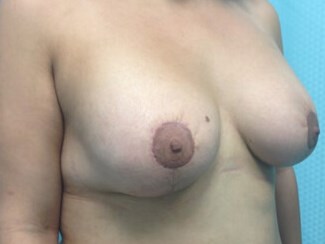 Notice the push up bra look compared to her before pictures on both sides. More
Right Side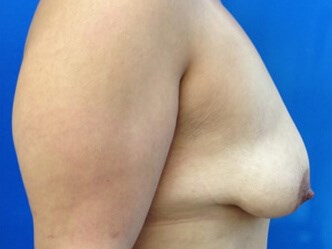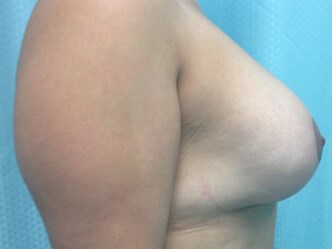 Notice that there is no sagging of her breast. More
Left Oblique View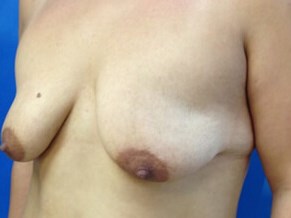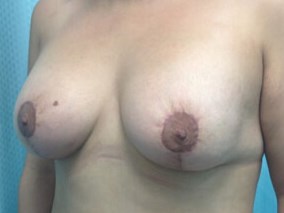 Notice her nipple/areolar is closer to her mole on the right breast. More
Left Side View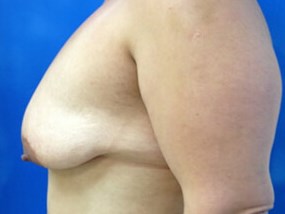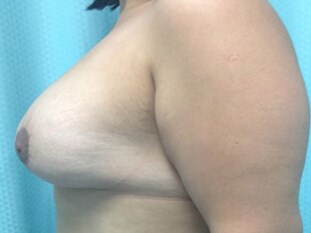 Notice the increased projection of her breast. They are sticking out more. More
Miami mother w/sagging breast
Miami Mother of two with sagging breast that wanted a push-up bra look and wanted implants that were saline overfilled and under the muscle.
Location