61 year old with hx of abdominal hernias with round belly*
Procedure Details
61 year old female with history of abdominal wall reconstruction that failed. Pt just wanted to look normal and was not concerned about the scar as the had the vertical scar previously. Pt had issues with constipation and bulging.
More
Front View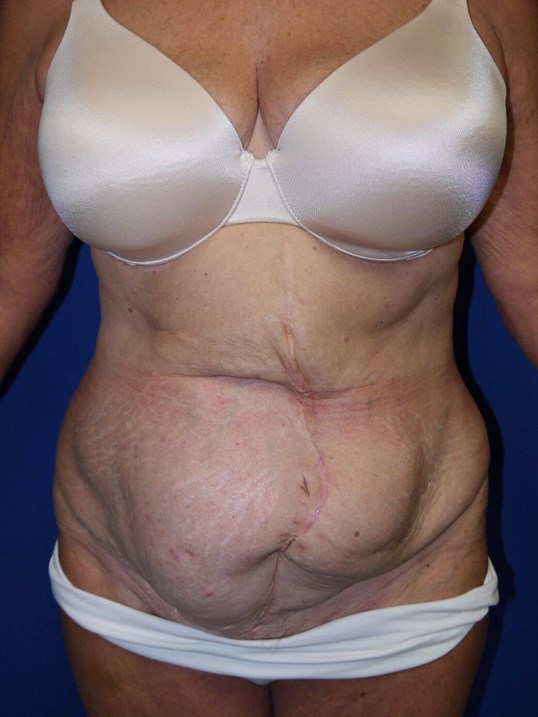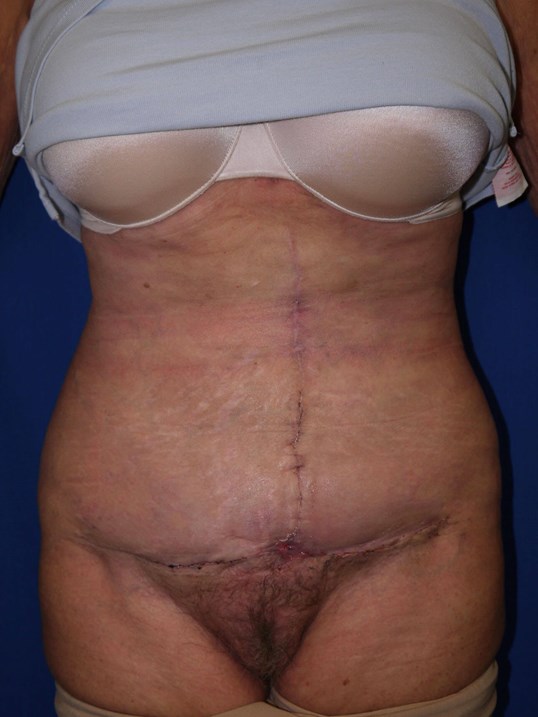 Notice her extra skin is gone. The scar is to the left due to the previous scar being more on that side. More
Right Oblique Side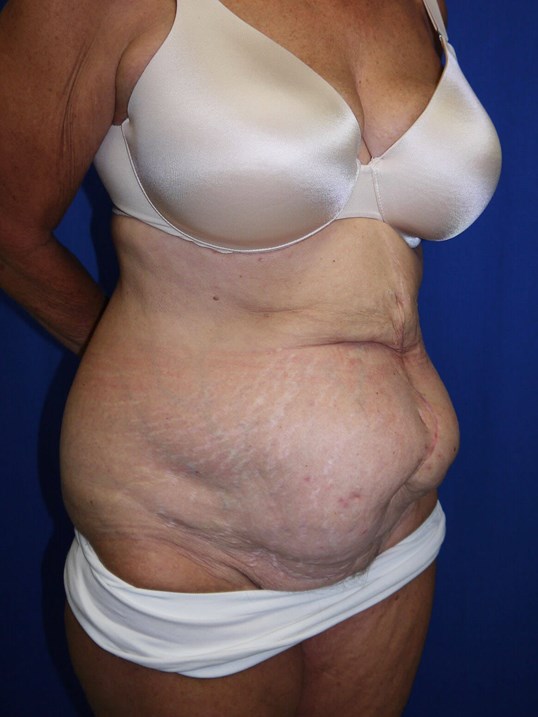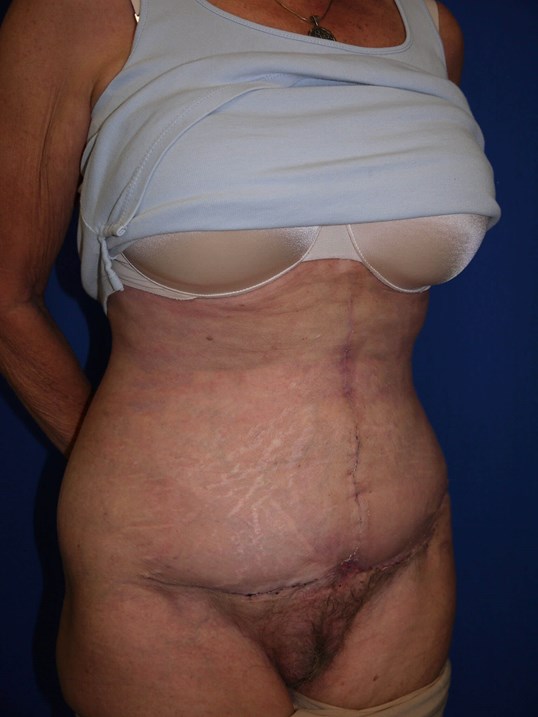 Notice how her shape is now better and more normal. More
Right Side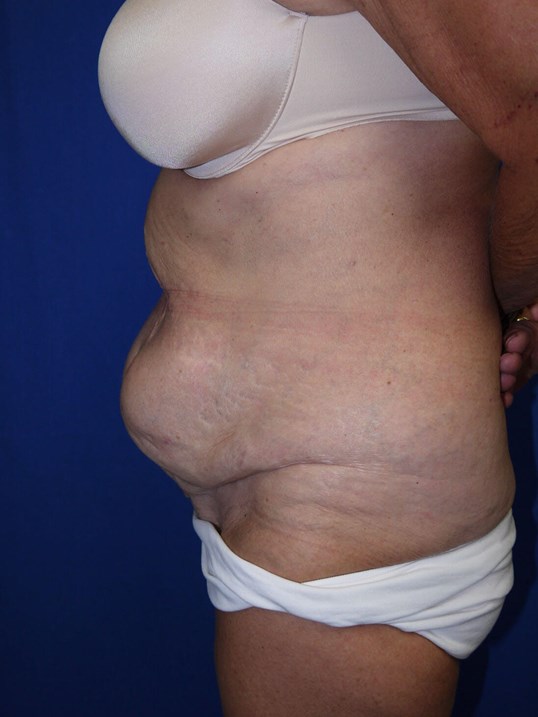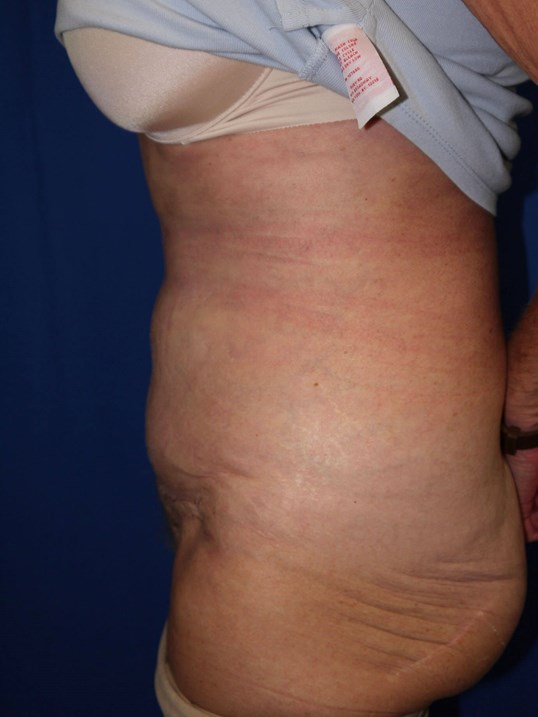 Her stomach is flatter. More
Left Oblique View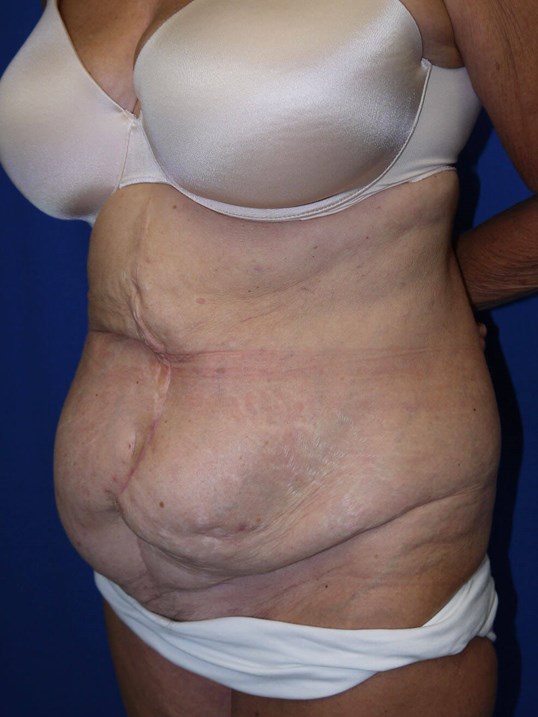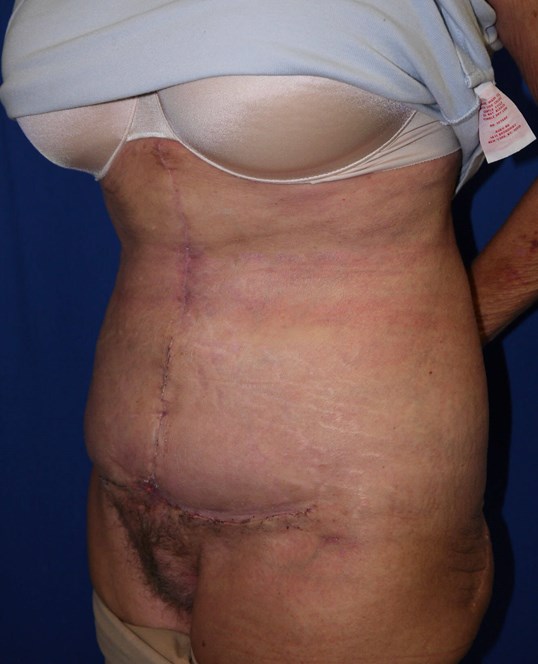 She has better shape now. More
61 y/o female with loose skin
Patient had hernias that were not fixed correctly. Pt needed help to have a flat stomach again.
Location