38 year old with 37 BMI with big hernia*
Procedure Details
Mother of one with an incisional hernia that could not be treated by her general surgeon who wanted abdominal wall reconstruction by doing a tummy tuck/ fleur-de-lis abdominoplasty.
More
Front view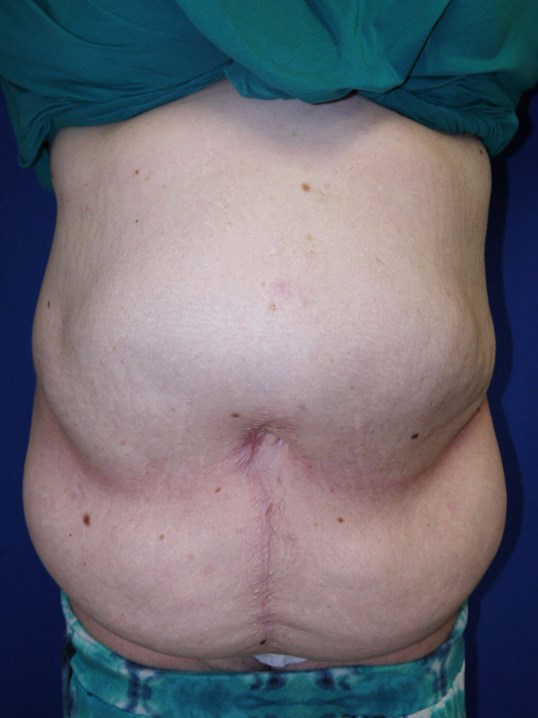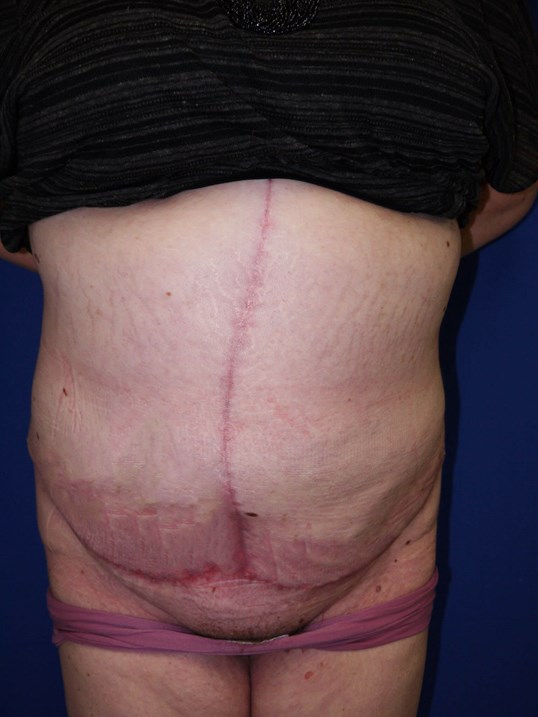 Look at her mole from the left side has moved to the center of her abdomen. More
Right Oblique side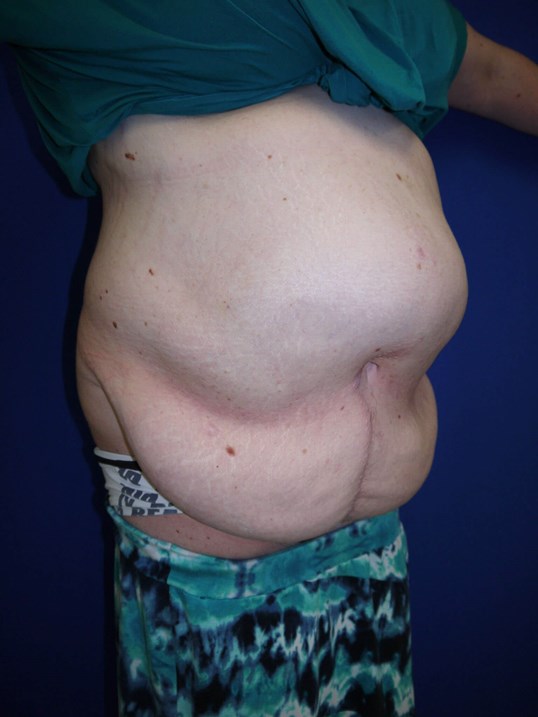 Her pannus or extra tire role is gone. More
Left Oblique Side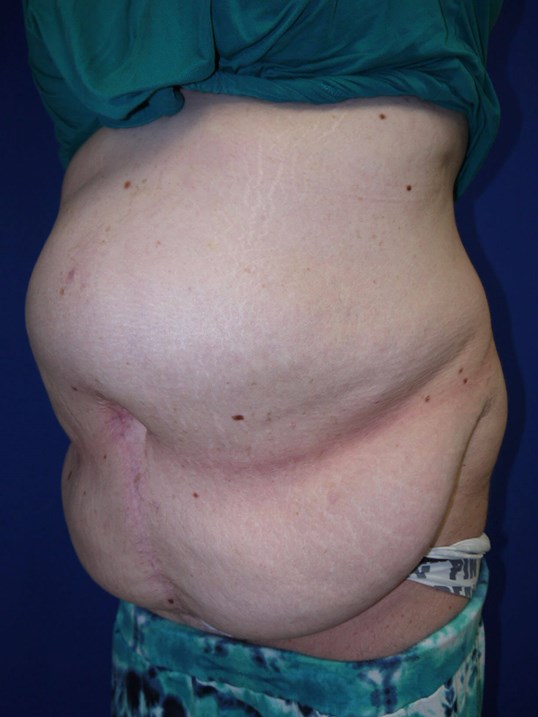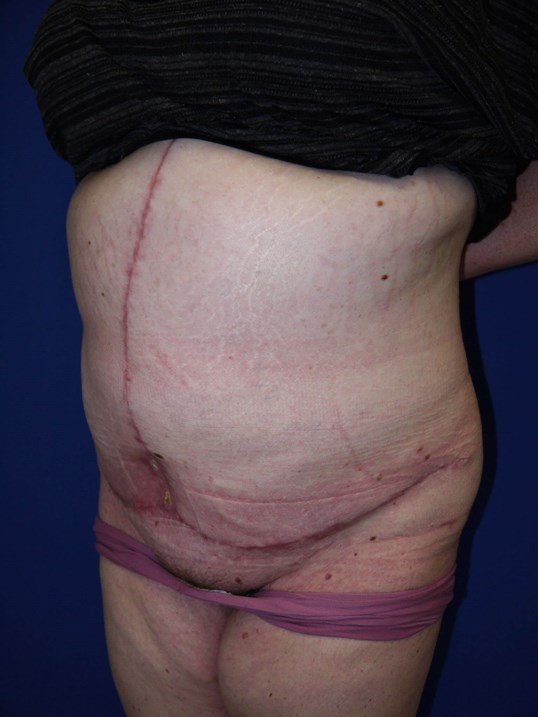 Notice how much skin was removed. More
Left Side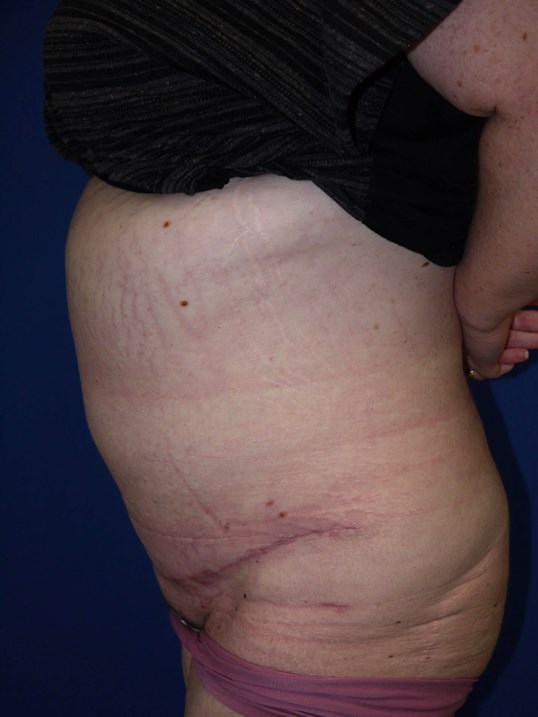 No pannus or hanging skin despite her high BMI of 37 More
Right Side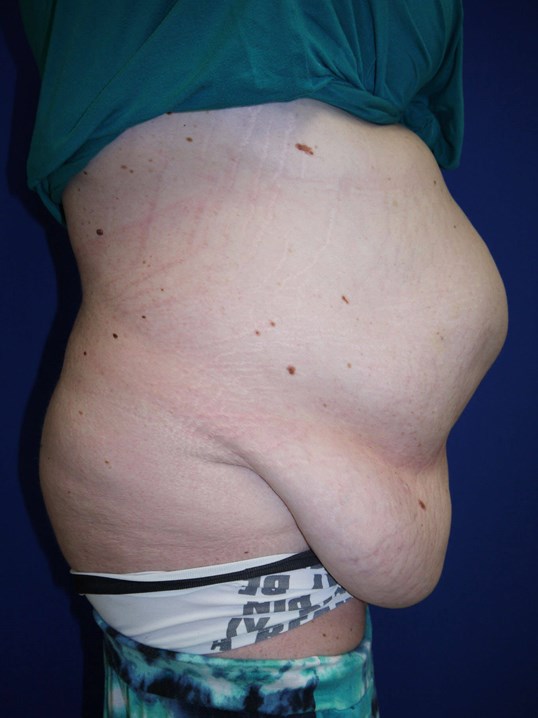 Hernia is fixed and her stomach is more flat More
Divers View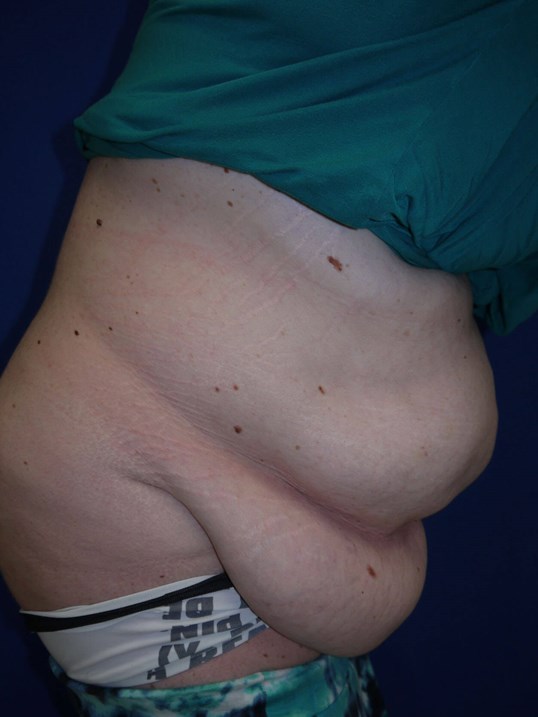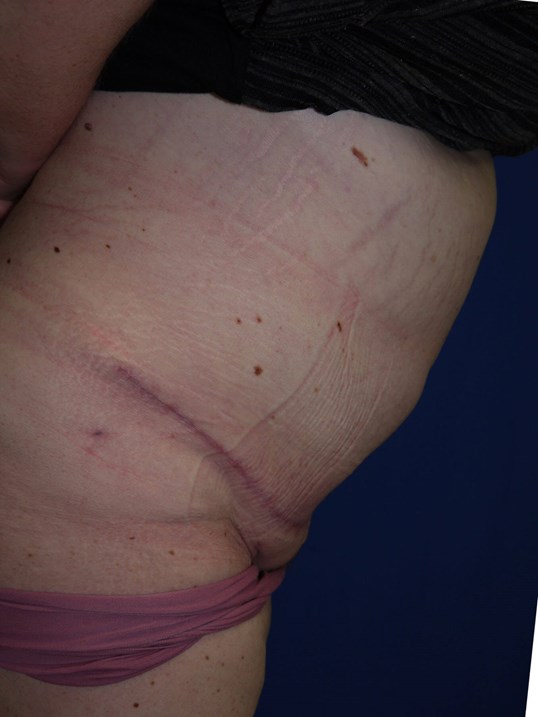 Notice when she leans forward the there is no extra skin hanging. More
Morbidly obese woman with skin
38 y/o woman with extra skin and large hernia that was corrected with muscle relaxation and tightening.
Location