Wounded warrior with weight gain and bad scar*
Procedure Details
Patient was a pleasant male with history of gun shot wounds that wanted to feel better about the way he looked. Pt wanted to be smaller like he used to before the injury.
More
Left Oblique View View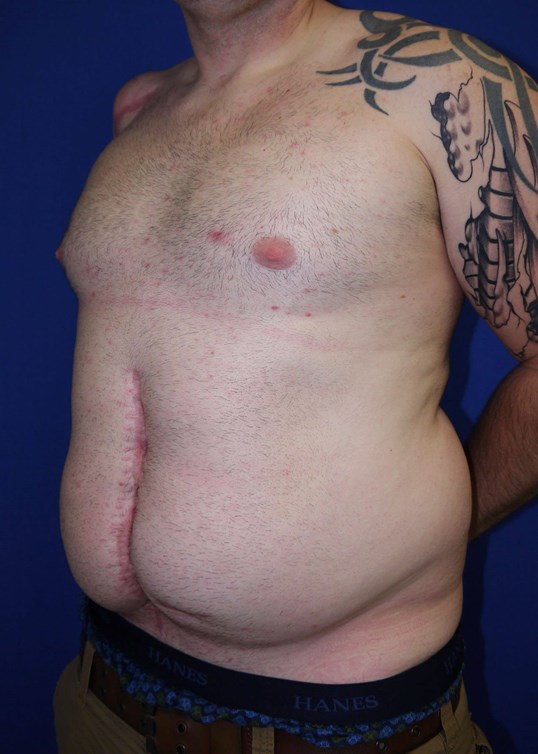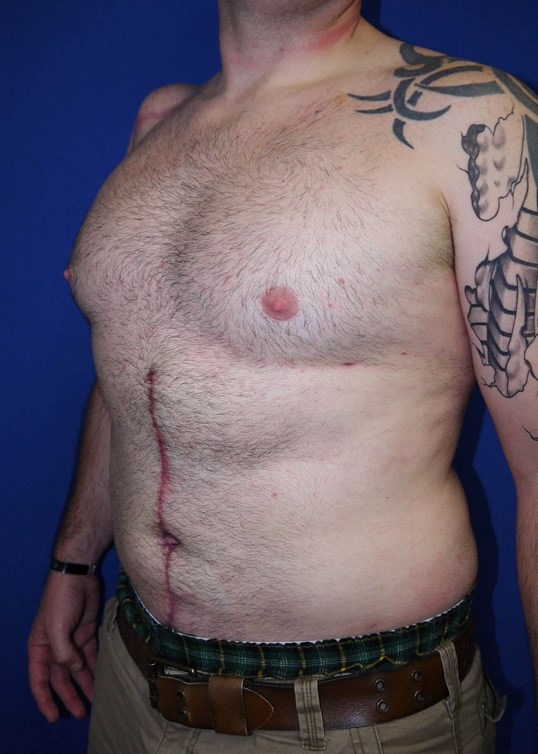 Notice his fat is gone and his sideway scar is almost gone. More
Front View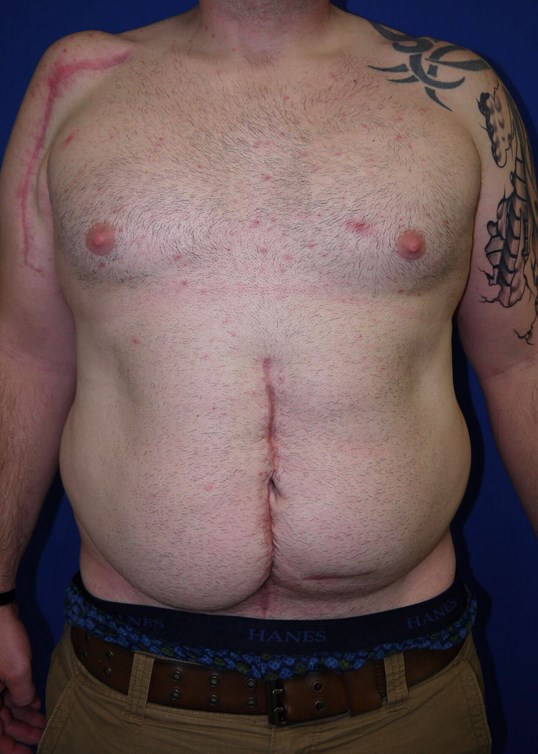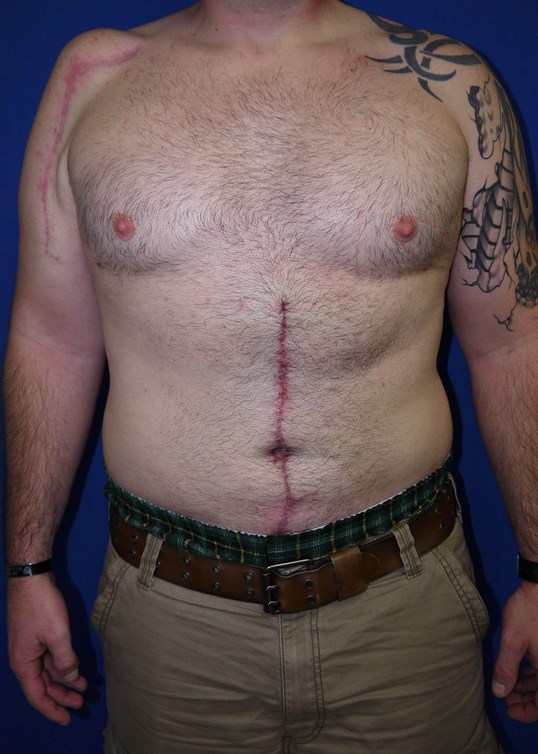 Notice his waist is smaller and his scar looks better. More
Right Oblique View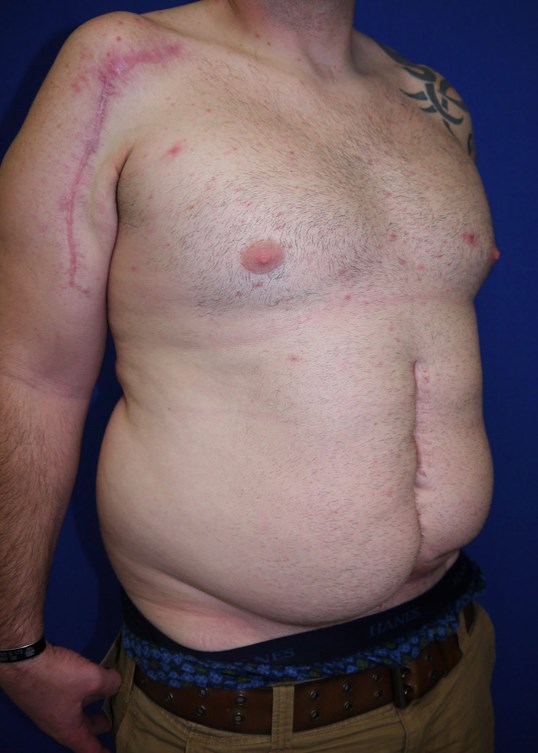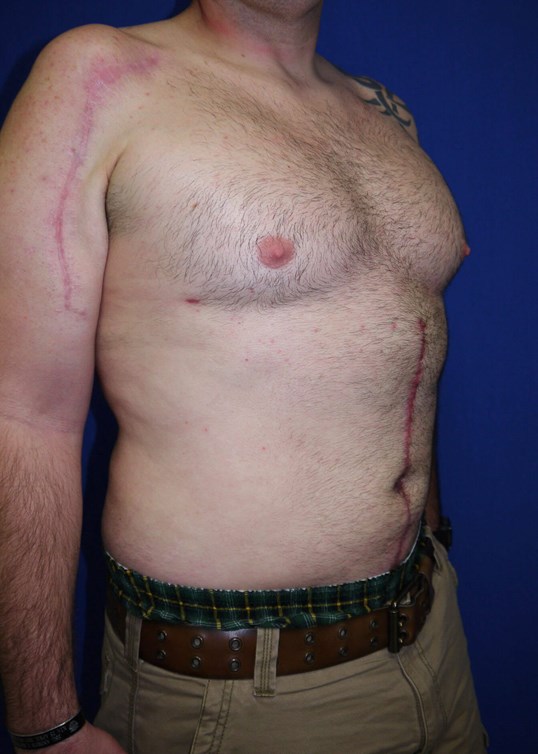 No extra skin and his tire on the sides is gone. More
Left Side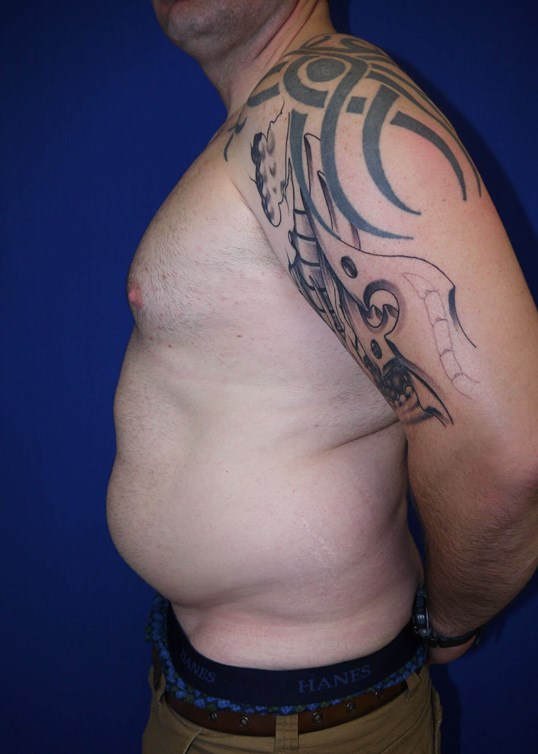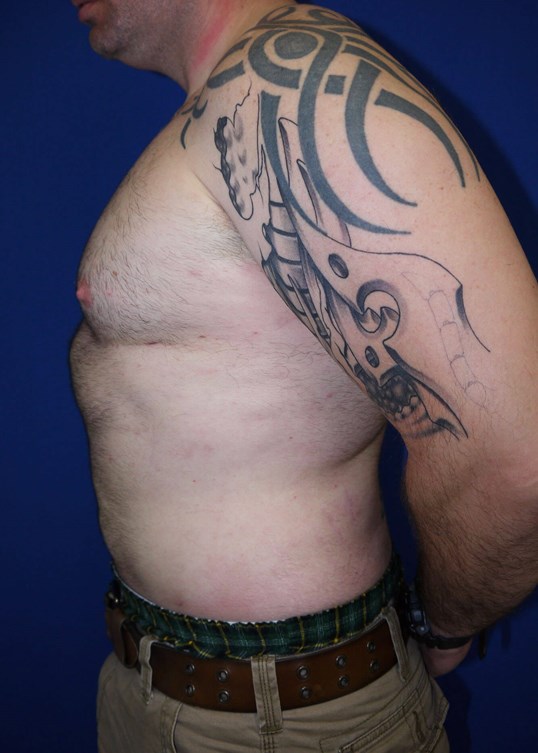 Back View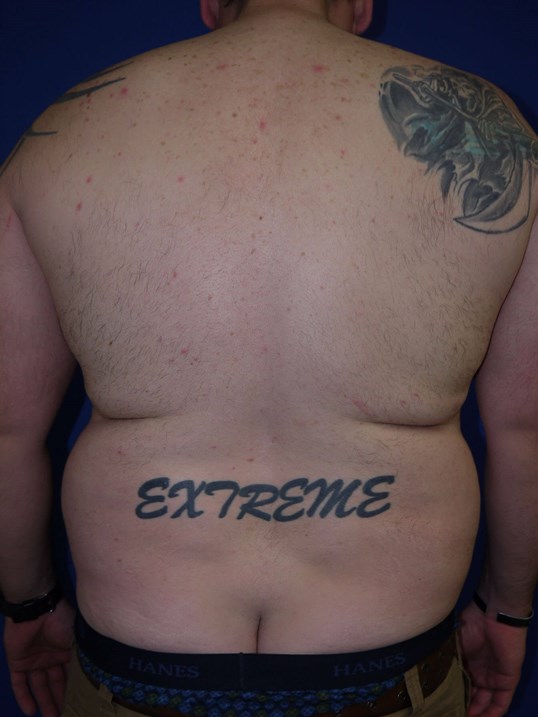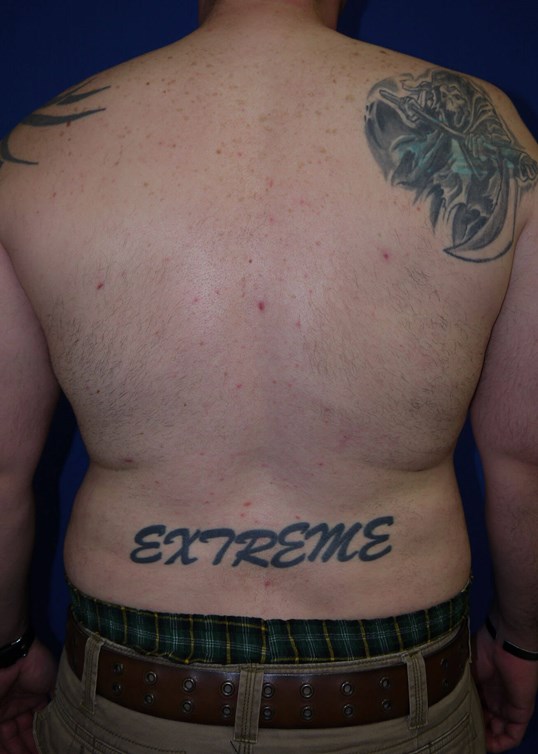 Wounded warrior with extra wgt
Nice guy with weight gain from multiple abdominal operations from injury. Pt wanted to look and feel better.
Location