Male with large breast since 100lb weight gain*
Procedure Details
Male with large breast since he left the military. Pt could not wear any shirts to hide his severe gynecomastia. Pt had bilateral mastectomies with some bra roll liposuction. Pt happy with outcome.
More
Front View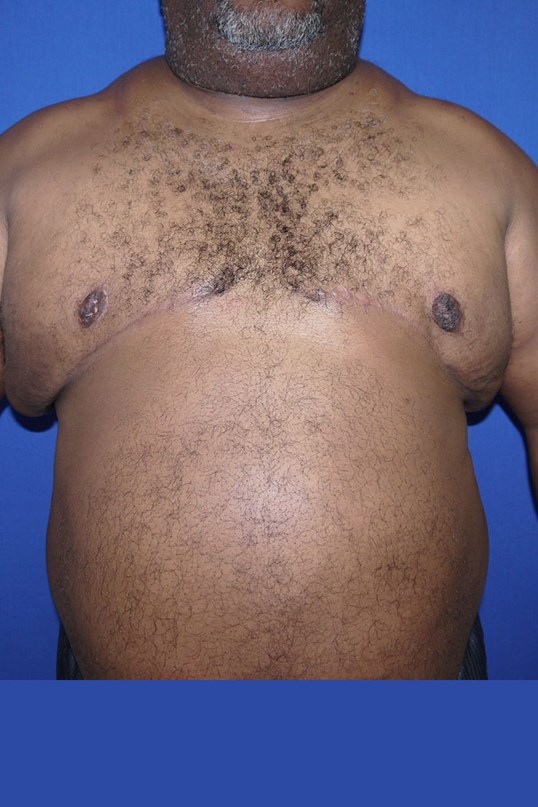 Notice his ptosis or breast droopiness is gone. Nipple/areola is higher. More
Right Oblique View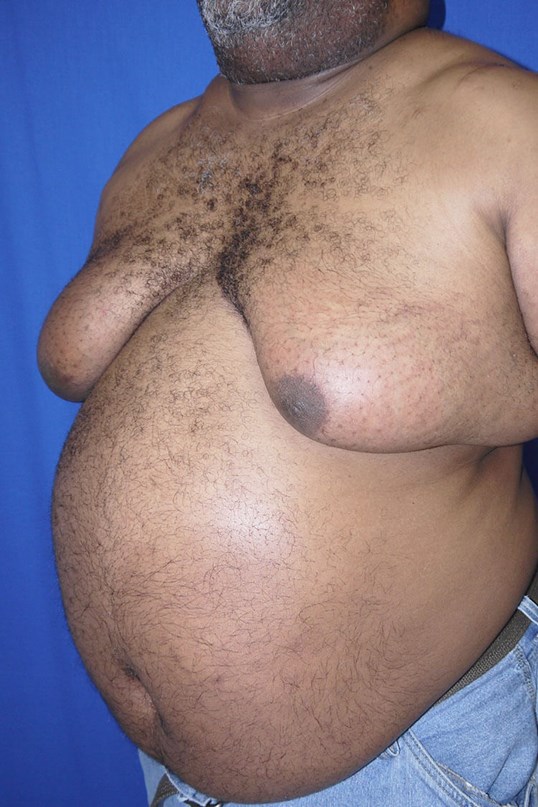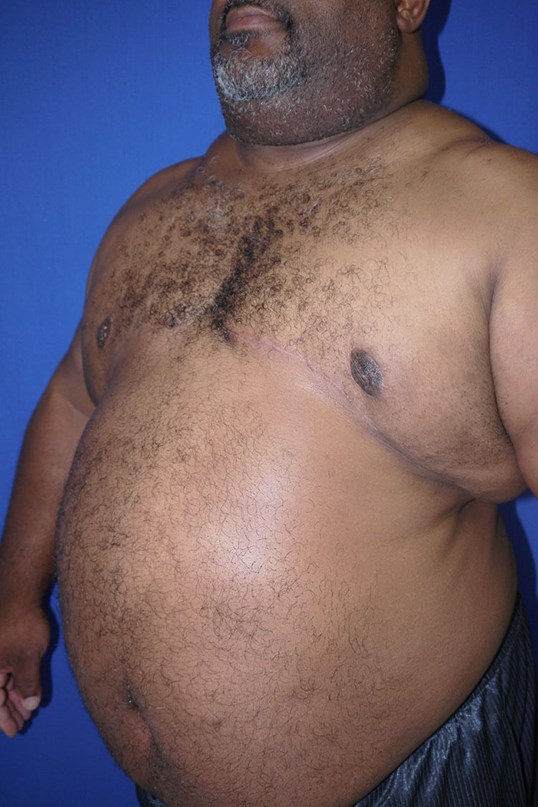 Notice the extra breast tissue is gone. More
Left Oblique View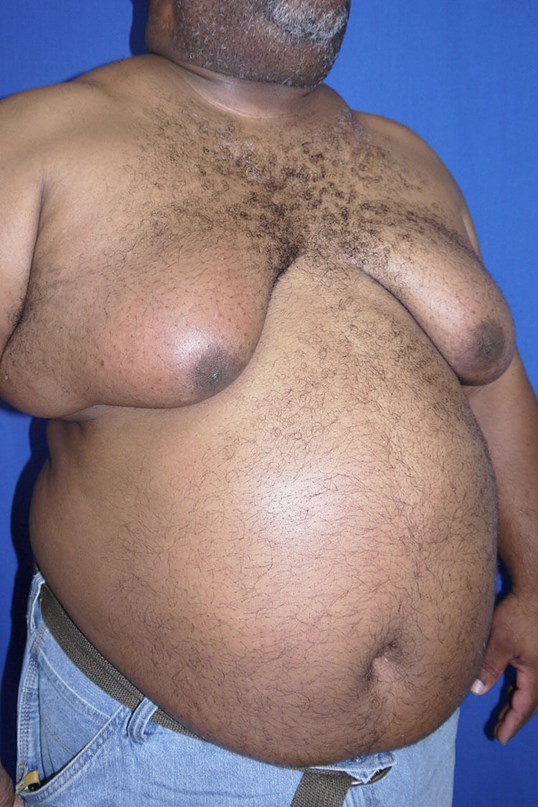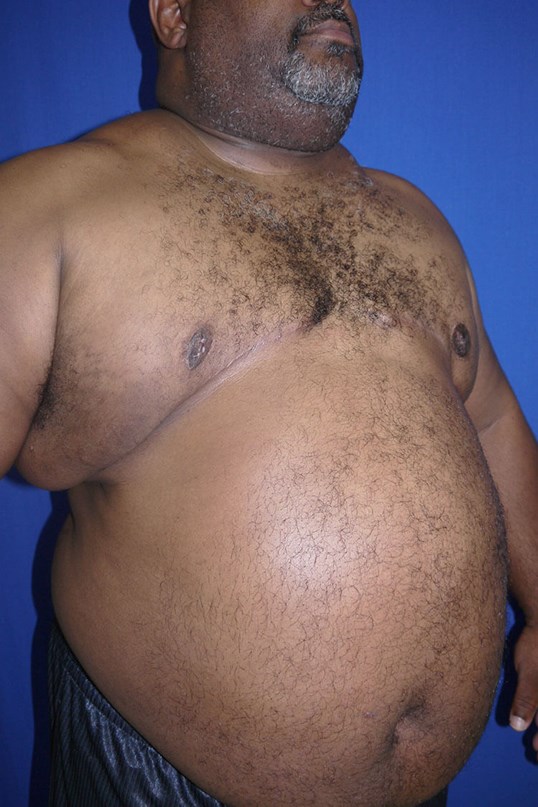 Notice his breast tissue is not sitting on his stomach. More
50 y/o male with 40DD cups
Male patient with large breast and large torso wanting to look more manly. He had a mastectomy with free nipple graft to remove the nipple and reposition them higher on his chest. Pt was happy with outcome.
Location