46 y/o female with history of emergent c-section and bad scar*
Procedure Details
Mother of two with history of emergency c-section that left a disfiguring scar that was not hidden by bikinis or any clothes that did not cover her belly button. Pt had lots of stretch marks. Patient wanted a procedure that would address everything. A 360 mommy makeover.
More
Front View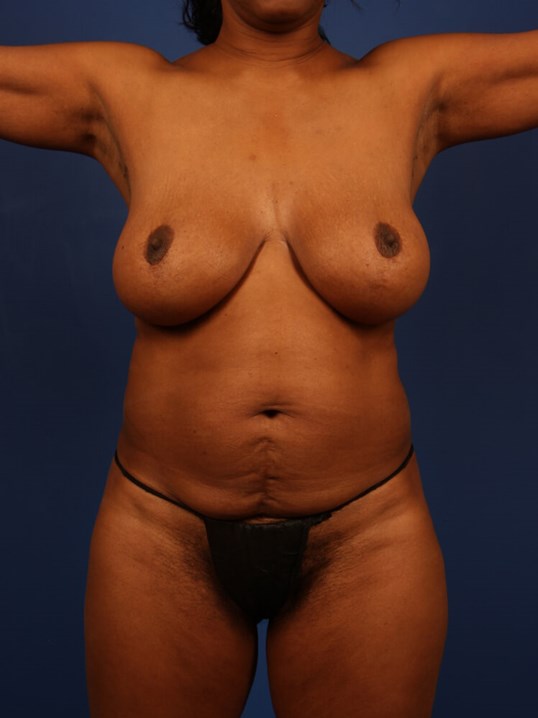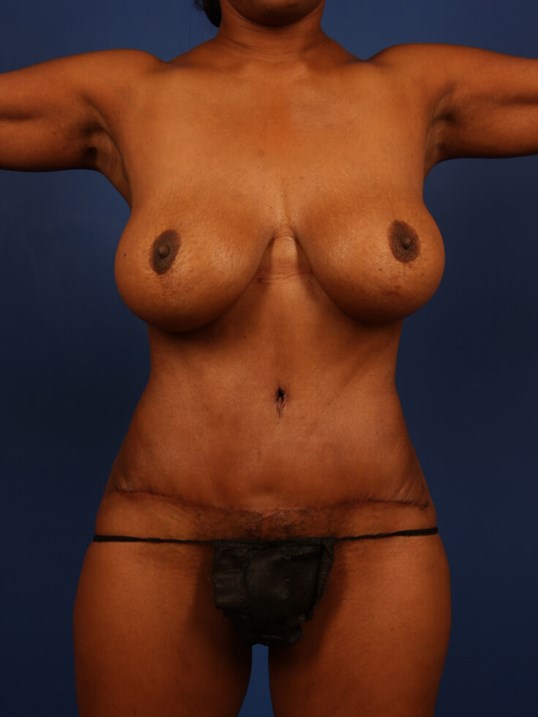 Look are body shape and hips that are improved from the fat grafting, Look at her low scar that is easily hidden by bikini and her sculpted abdominal look. Notice all of her visible C-section scar is now gone. Her breast also look bigger even though nothing was specifically done to them. More
Right Back oblique view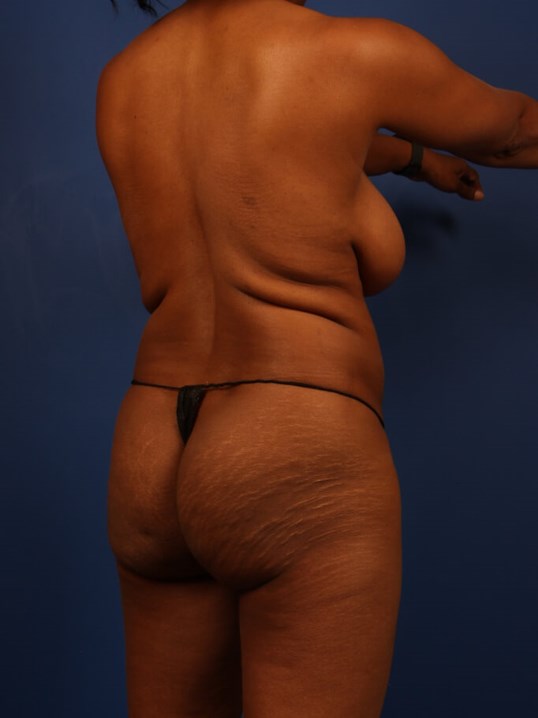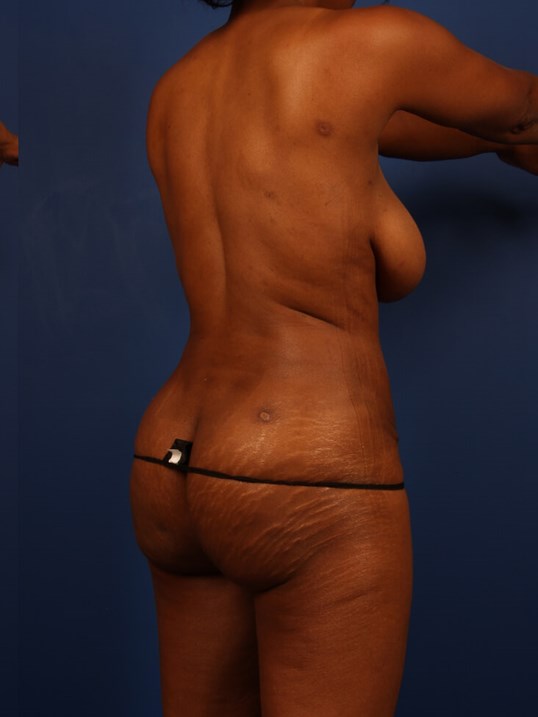 Notice her back rolls are nearly gone and body contour is the front is nearly perfect. Her butt is also bigger as fat transfer to her butt or Brazilian Butt lift was done. 600 cc's of fat was added to each side. More
Right Side After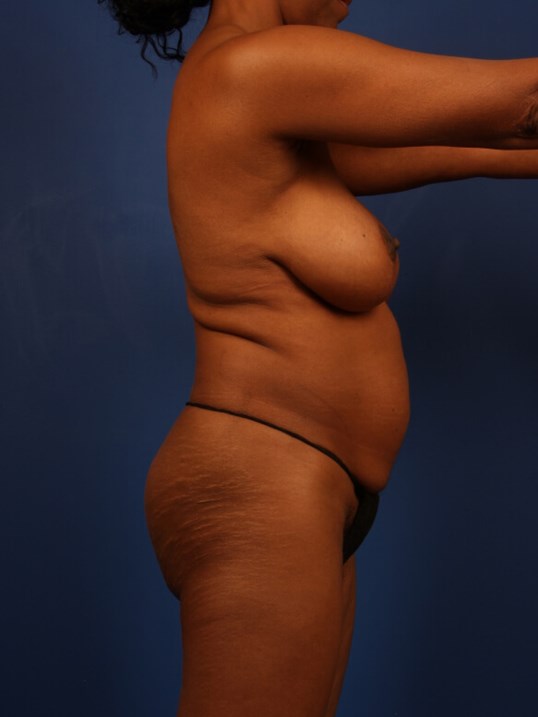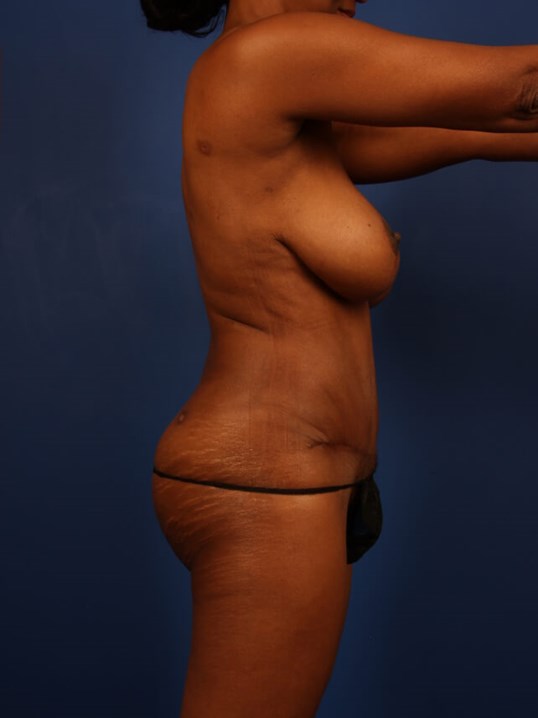 Notice her tight abdominal muscles as well her butt's projection and lack of bra and back fat rolls. No more "beer belly." More
Left Divers View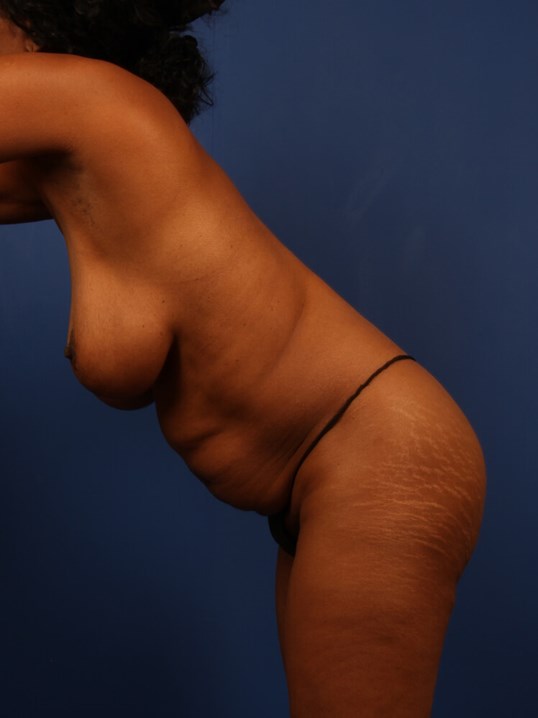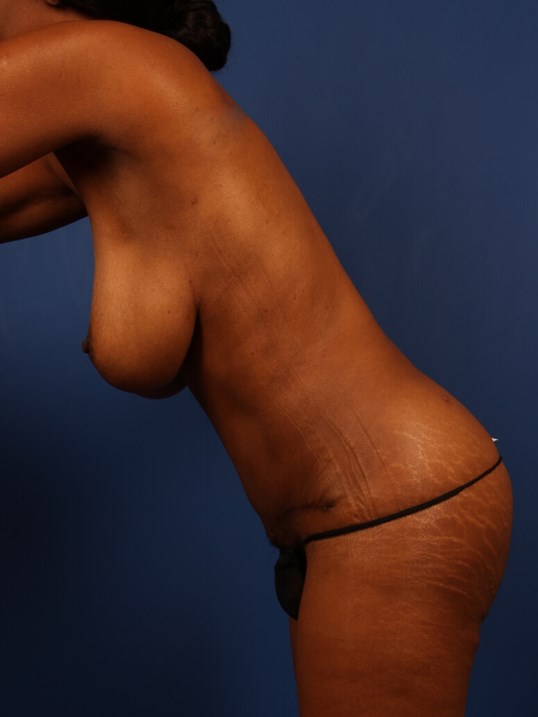 Notice her tight muscles na improved contour to her back and butt. More
Pleasant mother with bad scar. Pt wished to have surgery to correct her loose skin, her bad scar, her body that she felt was destroyed by kids.
Location