Cellifina Scottsdale
Cellfina is a great one-time, minimally-invasive procedure that is proven to improve the look of cellulite on a woman's buttocks and thighs. It is the ONLY cellulite procedure cleared by the Food and Drug Administration (FDA) with results that last at least three years. It is a combination of proprietary, innovative technology and a proven approach that produces long-lasting, precise results. It treats the primary structural cause of cellulite.
Cellulite has many causes but the deep pockets and puckers are caused by fibrous bands in the fat layer underlying the affected areas; these bands pull the skin down and create the characteristic dimpling.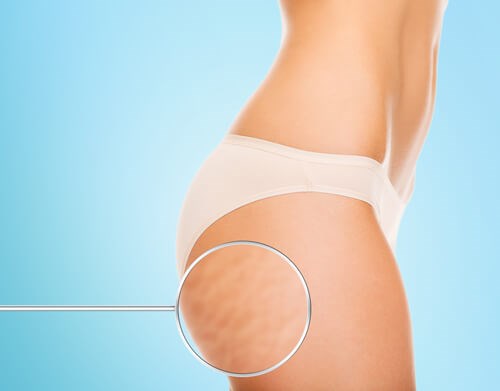 Cellfina treats cellulite by releasing these connective bands, typically in a single treatment. Based on the clinical studies for FDA approval, results last for at least a two to three years and for some patients, significant improvement can be seen longer. It targets and treats these tight bands of tissue found in the fat. Once the tension in those bands is released, the cause of the puckering and dimples is gone, resulting in smooth skin.
The procedure takes about 45 minutes and is performed under local anesthesia, like you would get in a dentist's office. Results can be seen in as little as three days after treatment. Cellfina offers the longest lasting results compared to other leading cellulite treatments, and achieved the highest patient satisfaction.
A clinical studies of the device was carried out and it shows 85% of patients reported being satisfied after 3 months, and the satisfaction increased to 94% after one year and 96% after two years. There were no serious side effects reported, and the most common side effects included soreness, tenderness or bruising in the treated areas, which typically subsided within a few weeks.
The results from this procedure can be seen within few days of use. Cellfina has surpassed other cellulite treatment procedures in terms of satisfaction. It is extremely safe and effective when a performed by a board certified plastic surgeon that has performed several hundreds of liposuction procedures and utilizes Cellfina to treat cellulite. The results are REPRODUCIBLE, and the clinical trials produced no serious adverse effects. Thus making Cellfina extremely safe and effective.
FAQS
What should you expect?
The procedure is only 40 to 45 minutes in length. Its done under local. There will be mild discomfort that can be treated with Tylenol and/or Ibuprofen. There will be slight drainage like in liposuction procedures that is totally normal for 1-3 days. You may resume your regular activities in 3-5 days depending on when the drainage stops.
What does it Cost?
Cost varies from mild, to moderate, to severe cellulite. You are always welcome to come in and be evaluated as to which type about which type of cellulite you have for Free. Price ranges are $3,800 to $5,900.
Procedure is Performed by who?
A Board Certified Plastic and Reconstructive surgeon, Carlos Mata, MD, MBA, FACS.